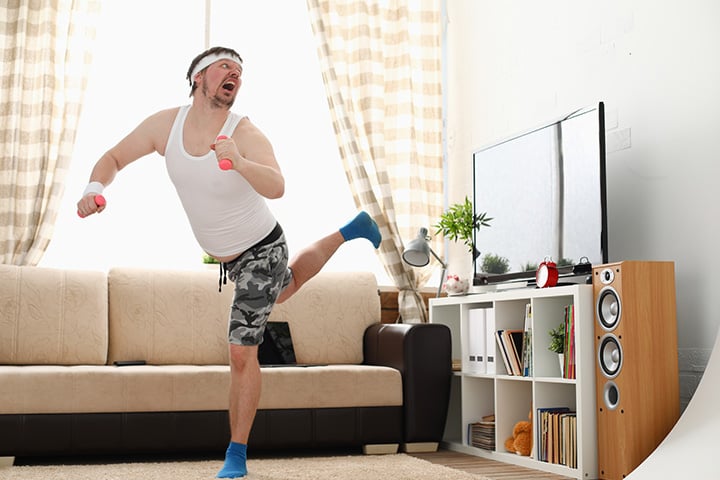 It's finally happened: push has come to shove, and now you need to rent out a room to cover the mortgage, or meet your retirement goals. In any case, don't be worried. Be very worried, because having a stranger in the house is always a bit awkward, and then some. Here's how you can avoid the worst of it:
Have clear rules that are also set out in the Tenancy Agreement (TA)
If you must share the place with the tenant, you'll want to be more particular than if you're renting out the whole unit.
Remember, if the tenant is the sort who comes back at three in the morning, drunk and singing "Don't Cry for Me Argentina", you're the one waking up to deal with it.
So before you even take on a tenant, think hard about the core rules they must never violate. This can include things such as not putting durian in the fridge, not having guests who stay past midnight, and not smoking in the house.
These rules should be clearly stated in the Tenancy Agreement, never just leave them as verbal agreements.
Be careful not to disclose too much to tenants
During the initial meet-up with the tenant (and even after), think before disclosing information about yourself. There's no need to tell the tenant you keep a gold bar in the sock drawer because fiat currencies are all a scam, or that the password to your computer is taped under the green chair, so don't move it.
While most tenants won't turn out to be criminals, it's best to be safe. Also, remember that personal details could be used against you, if a dispute ever arises.
You can share more once you're confident the tenant is trustworthy. But until then, be friendly, not familiar.
If you use a Smart TV or a publicly accessible desktop at home, get used to logging out of your accounts
Even if it's stated or agreed upon that the tenant won't be using the Smart TV or the desktop computer in the living room, always play it safe. Get into the habit of logging out of your accounts, especially if these have some sort of a limit or credit balance. Log out of online stores that have your credit card details, and don't stay logged in to your email and social media accounts.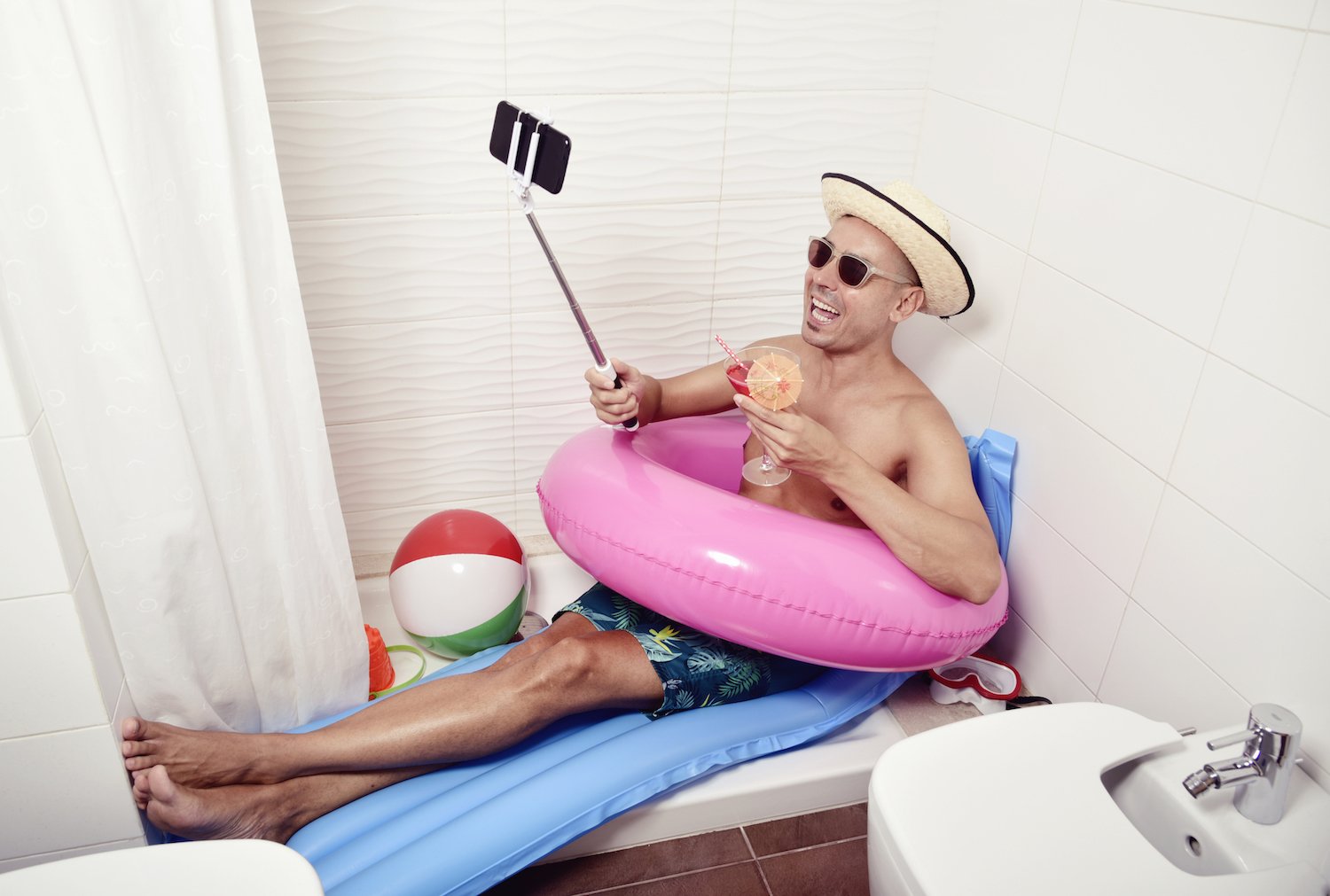 Discuss the use of the bathroom
If you must share the same bathroom with the tenant, work out a routine. When renting out a room, you don't want to wake up at 8am to attend a 9am meeting, and find the bathroom occupied by the tenant for 45 minutes.
(Be warned: there are tenants whose "quick showers" are the length of a Taiwanese soap opera episode.)
Do be sensitive to your tenant's needs as well. If the tenant works at Jurong Island and needs to be out the house by 6.30 am, maybe let him go first.
Beware of family drama
If the tenant states he/she is renting a room because of family issues this is a red flag.
Ugly situations can arise from this, such as the tenant's angry spouse hammering on the front door every day of the week, or the tenant's parents bugging you to evict their child so he or she will come home.
This isn't a concern for a landlord who's renting out the whole unit (they're not around to experience the drama). But it will be for you or family, when you're living in the same unit as the tenant.
Clarify the tenant's situation before the TA is signed, and get them to agree on your recourse in such situations.
If the property is a condo, agree on the payment of any extra passes or key cards before signing the TA
If the tenant drives, they may need an extra parking space. And in almost any condo, some form of resident or access pass is needed. Remember to factor the cost of this, and decide beforehand who pays for it.
When renting out a room, we advise against unofficial arrangements whereby the tenant uses your resident pass. This could get problematic, such as if you're stopped by the guards but your pass is with the tenant, or vice versa. Also, it could get the tenant's car clamped. That's a leading cause of swear words being emailed to a condo's management.
Agree on utilities before the TA is signed
It pays to be a little more specific, on how utilities such as air-conditioning will be used. A tenant who keeps the air-conditioner running the whole day, or who has a Bitcoin mining rig in their room, is going to run up sizeable bills. (True story about the Bitcoin rig; it incurs an electricity bill of more than S$300 a month.)
Depending on how the utilities are paid, this could end up being an unfair arrangement. Some landlords even go to the extent of installing individual electricity meters in the rented rooms, connected to the air conditioning. Also, you must consider issues such as fair wear and tear, for utilities such as the stove and air-conditioning, and decide who pays for servicing.
In short, set the ground rules for utilities, before the TA is signed.
Check if you're comfortable with the tenant's lifestyle and background
Have an informal chat with the tenant, and get a sense of how well your lifestyles align. Because you will be living with this person, there are concerns that go beyond the financial.
Will you be comfortable, for example, living with a person who does not share your religious beliefs, and may even have directly opposed beliefs? Does it bother you if your tenant is, say, a musician who needs to practice on drums every day? (Well, music is a religion to some.)
Remember this is someone you'll have to live with for six months or more. So when renting out a room, don't be afraid to lose a little bit of rental income in return for some personal comfort.
Check if the tenant will have special needs
Take note of any medical conditions the tenant may have when renting out a room. If the tenant suffers from conditions such as epilepsy, asthma, or heart conditions, make a list of who to call in an emergency.
If the tenant is mobility issues, you may want to consider putting in some basic safety features, such as non-slip mats and sandals.
Do consider whether tenant's condition makes it appropriate for them to live with you. For example, if your tenant is asthmatic and allergic to dogs, and your girlfriend is always bringing her dog over, this will cause an uncomfortable situation.
Special needs are not just restricted to medical conditions. For example, some tenants may need to come back at three or four o'clock in the morning, if they happen to work a night shift or are airline crew. Make sure these needs won't be too much of a hassle for you or your family.
If you do the above before renting out a room, you'll potentially save yourself a lot of hassle.
Everything else is probably give or take, and hinges on good communication between tenant and landlord. Happy renting!
If you found this article helpful, 99.co recommends Renters now enjoy cheap rental prices in Singapore – here's why and 5 renters in Singapore share their tips on screening roommates.
Rent the home of your dreams today at Singapore's largest property portal 99.co!
New launch alert! Welcome to Grand Dunman
About Ryan Ong
Looking to sell your property?
Whether your HDB apartment is reaching the end of its Minimum Occupation Period (MOP) or your condo has crossed its Seller Stamp Duty (SSD) window, it is always good to know how much you can potentially gain if you were to list and sell your property. Not only that, you'll also need to know whether your gains would allow you to right-size to the dream home in the neighbourhood you and your family have been eyeing.
One easy way is to send us a request for a credible and trusted property consultant to reach out to you.
Alternatively, you can jump onto 99.co's Property Value Tool to get an estimate for free.
If you're looking for your dream home, be it as a first-time or seasoned homebuyer or seller – say, to upgrade or right-size – you will find it on Singapore's fastest-growing property portal 99.co.
Meanwhile, if you have an interesting property-related story to share with us, drop us a message here — and we'll review it and get back to you.
Join our social media communities!
Facebook | Instagram | TikTok | Telegram | YouTube | Twitter