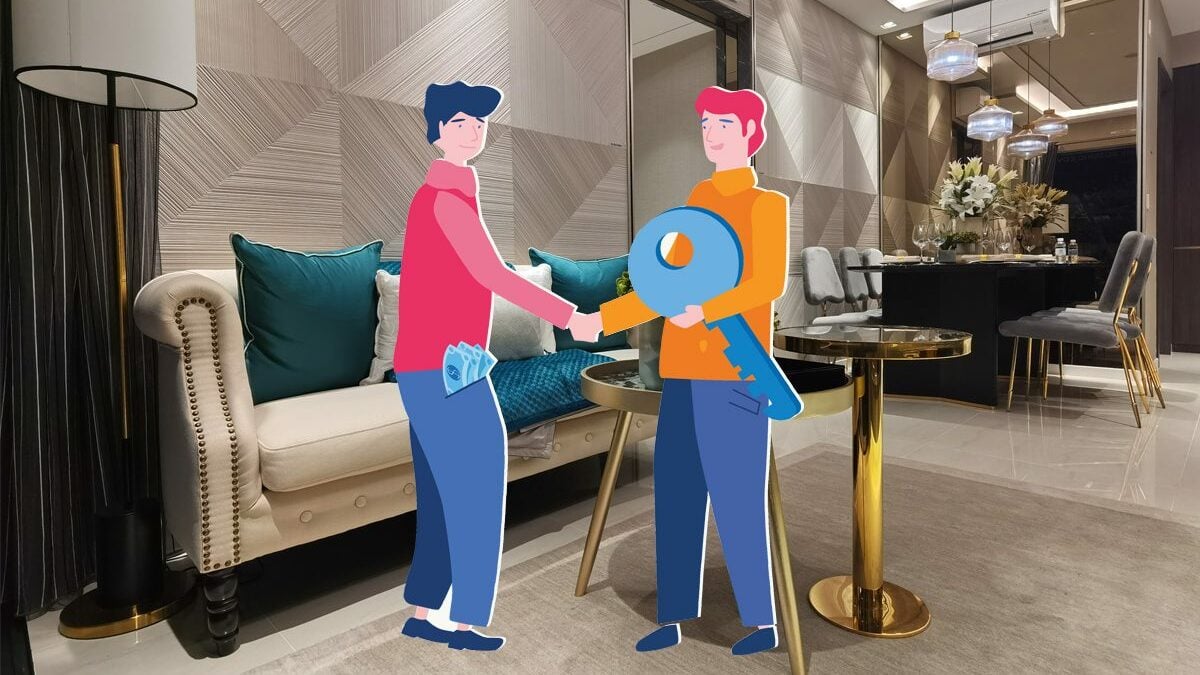 Tenants, if there is anything that you need to know before you rent, it's this: rental rates are always negotiable. Not only is nothing set in stone, negotiation margins—the difference between asking price and the price the landlord is willing to accept—can be rather large, so it's worth your while to negotiate before making your offer.
In a previous post, we have already outlined the pros and cons of getting a Tenant's Agent to help you out in your hunt for a rented home. Especially if you're renting an entire unit, a capable, professional and knowledgeable agent can be invaluable in assisting you in getting a better deal. If you still decide to go down the negotiations path yourself, then this guide is for you:
Negotiating rent step #1: Research rental prices and trends
Be it the landlord's agent or the actual landlord, the person you'll be negotiating with will, in all likelihood, know all about current rental property market trends and rates.
To level the playing field, you should know these information as well. There are a variety of ways to go about this, but you can view past rental transaction prices and price trend for properties on the 99.co property portal whenever you view a listing. Recent rentals in the same area or condo will give you a good indication of the going rate, as well as whether prices have been trending up or down for a given area.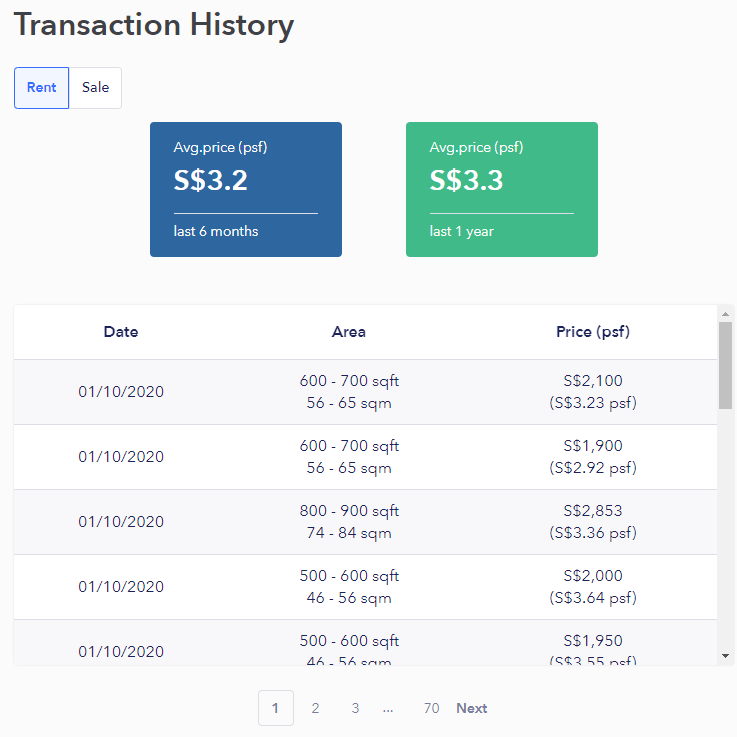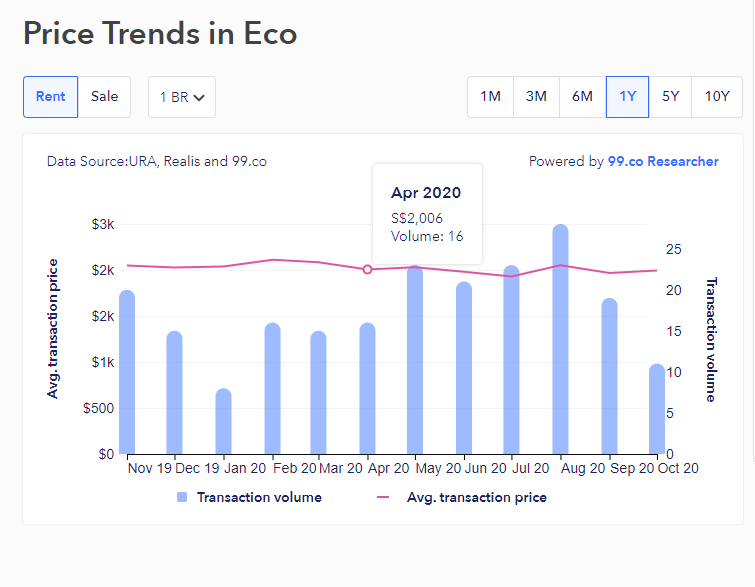 If you're renting a private property, the Singapore Urban Redevelopment Authority (URA) publishes quarterly reports that sheds light on which direction rental prices have been moving overall. You can access the report for Q3 2020 here.
If you're renting a HDB flat, you can also check out general prices for each apartment type for each town here. This will give you a good guage to see where you can afford to rent in.
(Are two locations fetching the same rental rates? If you are willing to put in more effort, consider visiting the neighbourhoods prior to your viewing to get a better idea of what suits you better. It could be the vibe of the place, or the presence of amenities such as cheap food.)
Negotiating rent step #2: Know your bargaining position
While the prices and price trend differ between neighbourhoods as well as between different developments within the same neighbourhood, the general trend in Singapore has been that rental supply is higher than demand. Especially because of Covid-19, the market is clearly in a tenant's market and your bargaining position is good.
When the rental market is in an upswing and landlords find that their properties are hotly contested by prospective tenants, they will have the power to pit prospective tenants against each other and request higher rent. If however, the rental market is sluggish and property runs the risk of being vacant, landlords will have to be more accommodating and settle for lower rent.
Your homework inform you about the state of the rental market, whether the unit/development in question is popular, and whether your bargaining position is favourable. When you're equipped, no landlord or agent will be able to unscrupulously lease you a $1,100/month room for $1,400, for instance. The important thing is that you won't be fleeced.
Negotiating rent step #3: Play hard-to-get
Homework and an analysis of your bargaining position can only bring you so far. Your remarks, body language and facial expression when you view a property can make or break your negotiation game.
So, it's time to put on your best game face (while staying friendly and polite). Before and during your viewing, do not give away how much you love and want to rent the unit or how much you are really willing to pay for it, even though you may be getting really good vibes.
Landlords are aware that the more you show your love and excite for the apartment, the firmer he/she can be when negotiating with you. So, don't undermine your advantage; keep a game face (also known as 'poker face') and don't start name your price until the viewing is concluded.
Here's what to do during the viewing, regardless of whether you like the place or not:
Ask all the necessary basic questions (such as location, utilities, last maintenance, condo facilities and policy)
Don't reveal you have your own furniture when viewing a unfurnished or partially-furnished unit
Ask the landlord's asking price (even if you've already seen it on the listing)
Ask if it's negotiable (even if it already looks a good deal)
Regardless of their reply, say you'll take time to consider before deciding whether to make an offer. Do not make an offer on the spot.
Mention you have another property to view in the same area after the current one.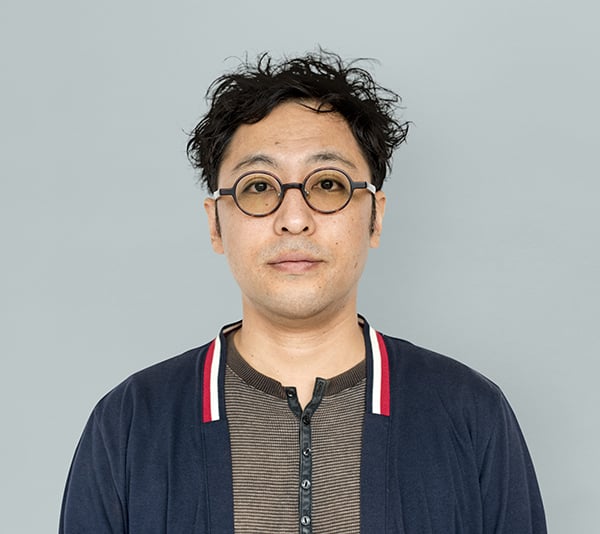 Negotiating rent step #4: Get into the good books of the landlord's agent
While viewing the property, it's also a good idea to engage the landlord's agent in conversation. Drop hints that you'll be a responsible tenant (such as asking if cleaning equipment is provided) and, if you're renting a room, ask about noise levels and the profile of other tenants as you prefer a peaceful and quiet environment.
Why build rapport with the landlord's agent? Well, when you put the landlord's agent at ease by showing that you are an reliable and trouble-free tenant, he/she will be more inclined to vouch for you to the client as the preferred tenant choice. They want to close the deal, after all, and getting in their good books could could give you the edge versus competing offers at the same rent.
From speaking to property agents, we understand that it's quite common for landlord to accept a slightly lower offer just because they like the tenant better!
Negotiating rent step #5: Pay attention to the landlord's next moves
If you really like the apartment and managed to build a rapport with the landlord's agent or the landlord in a short space of time, you can now appear interested, but not too interested. Mention how much you like the apartment, but remember to mention that you'll be weighing your options between a few candidates.
If the good vibes are mutual, the landlord or his/her agent will respond by reiterating the benefits of this particular unit you're viewing. That's when you know that you have the bargaining power on your side. The landlord could possibly even be willing to slightly lower his/her minimum acceptable offer, just for you.
Negotiating rent step #6: Play around with the variables
After the viewing, when not in the presence of the landlord, you should be able to state your intended offer price.
Before you do so, remember it's not all about money. During offer and negotiation, you may suggest playing around with how utilities and furniture are incorporated as part of the eventual Tenancy Agreement (TA). For instance, if you intended to bring in or buy your own furniture anyway, say that you're wondering if the landlord can lower the price further as furnishing and certain appliances are not needed.
On the other hand, if the landlord appears unwilling to lower the rent beyond a certain amount, you may also ask that the unit comes with specific furniture as part of the rental. In such cases, landlords are inclined to say yes because the supplied furniture can be used for subsequent tenants.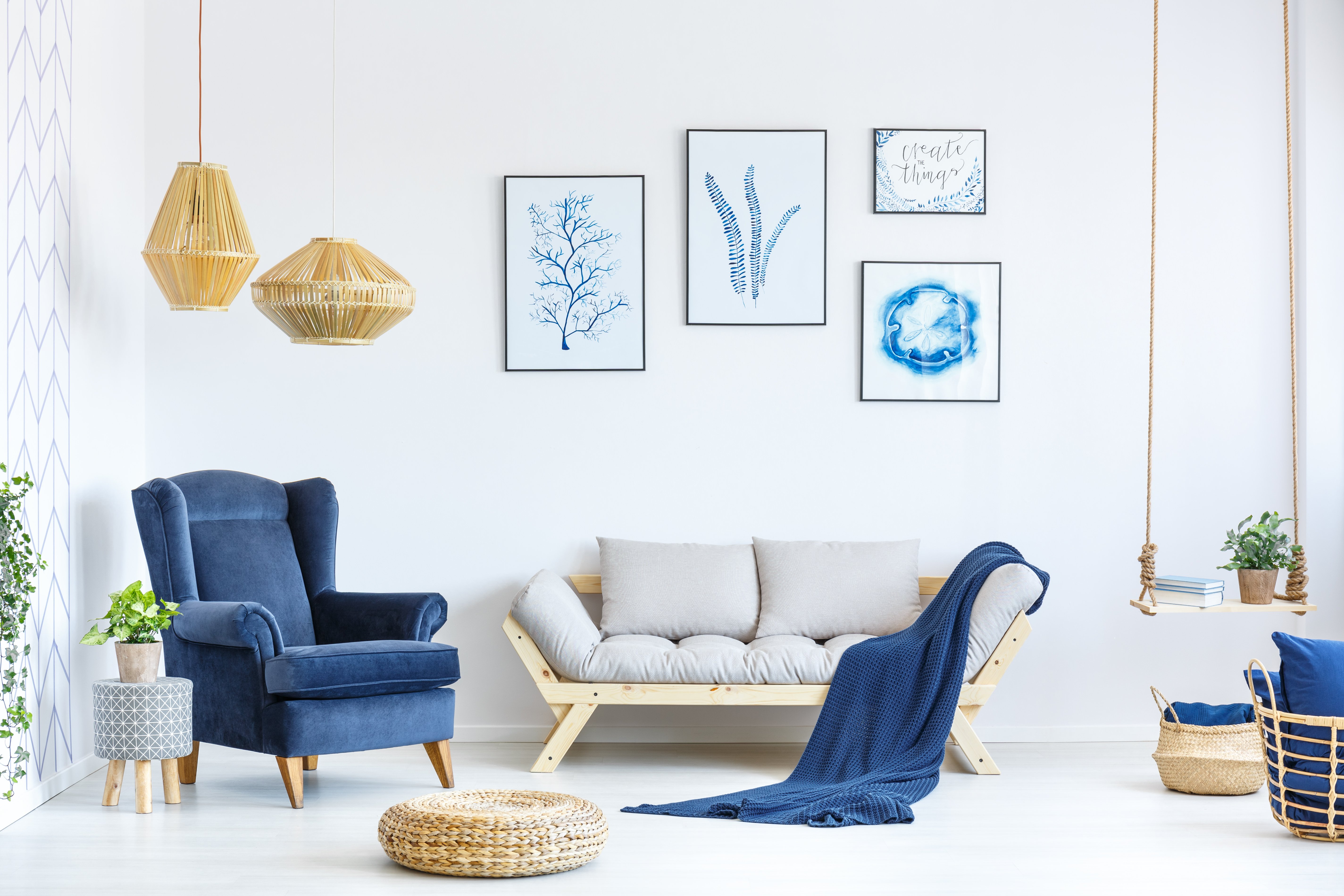 Negotiating rent step #7: Use that ace up your sleeve
Unless you got a fantastic deal right away, take some time to mull it over at home before agreeing to sign the Letter of Intent (LOI), which is a preliminary non-legally binding document outling to the the tenant key terms of the TA prior to signing the TA proper.
Doing so does not only give you some time to genuinely think it over, but it also puts you in the position to deal your last cards of the game. If the any revised asking price is still too high for your liking, call up the agent and say that you're undecided between two units and ask whether the landlord can quote a final price, while mentioning the price you have in mind having done your homework.
This is the final round of negotiation. If the lowered rental gets within an acceptable range of the price you have in mind together with the terms you want, it is time to make a final offer and seal that deal. 
The negotiating master — kind of.
The above 7 steps goes to show one thing: doing your homework is about half the battle won. Not only does it prevent nasty surprises, it gives you leverage for later negotiation, for example: "I know that the landlord is not including utilities as part of the rent, but a neighbouring tenant I've spoke to is paying a similar price with all utilities inclusive. Might the landlord be willing to reconsider?" 
While we won't all turn into top-notch salesmen or world-class negotiator overnight, we can take these best practices and help us secure a competitive rental rate for our next home!
---
Have other rent negotiation tips? Share them with us in the comments below!
If you found this article helpful, 99.co recommends Renting on a budget: What you need to know and How much income should you spend on rent in Singapore?
Ready to find the home you'll love? Go to 99.co!
Upcoming Freehold Condo Launch: The Arcady @ Boon Keng
About 99.co
We are a property search engine with the overarching goal of building a more transparent and efficient property market. We are working towards that future by empowering people with the tools and information needed to find a place to live in the best way possible.
Looking to sell your property?
Whether your HDB apartment is reaching the end of its Minimum Occupation Period (MOP) or your condo has crossed its Seller Stamp Duty (SSD) window, it is always good to know how much you can potentially gain if you were to list and sell your property. Not only that, you'll also need to know whether your gains would allow you to right-size to the dream home in the neighbourhood you and your family have been eyeing.
One easy way is to send us a request for a credible and trusted property consultant to reach out to you.
Alternatively, you can jump onto 99.co's Property Value Tool to get an estimate for free.
If you're looking for your dream home, be it as a first-time or seasoned homebuyer or seller – say, to upgrade or right-size – you will find it on Singapore's fastest-growing property portal 99.co.
Meanwhile, if you have an interesting property-related story to share with us, drop us a message here — and we'll review it and get back to you.
Join our social media communities!
Facebook | Instagram | TikTok | Telegram | YouTube | Twitter