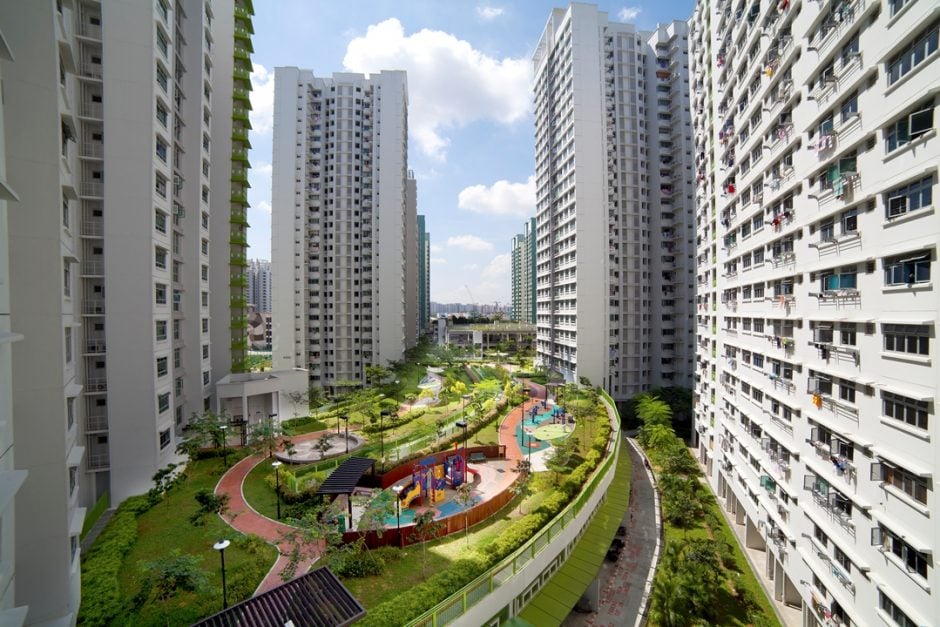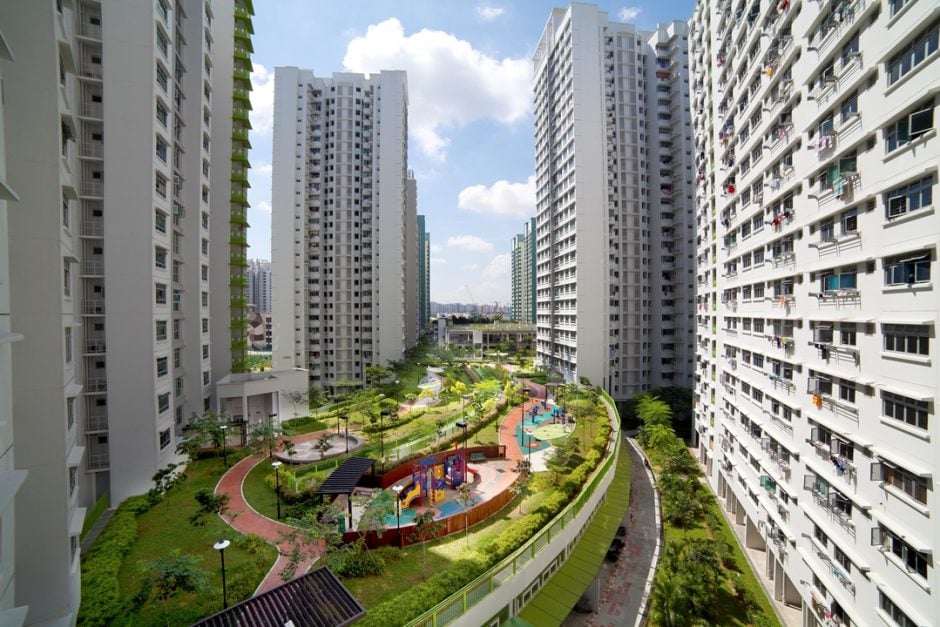 Sengkang is a beautiful and peaceful neighbourhood; I don't want to say most people consider Sengkang to be the Australia of Singapore (i.e. desolate and way down on the other side of the equator). However, Sengkang IS the Australia of Singapore (in my humble opinion at least). Now however, the government has an ingenious plan to make the place more popular!
The issue with Sengkang HDB flats
Now I'm sharp as a bowling ball and smooth as sandpaper, so this is going to offend some people but let's face it – up till recently most Singaporeans only buy properties in Sengkang because they're not expensive.
Right now, Sengkang can hardly be said to be a lifestyle hub. It's as far from being convenient as the sun's surface is from being a good polar bear habitat. Sengkang lacks retail options; many residents have to take the LRT to use the MRT, there's maybe one feeder bus service that covers the whole estate, and I suspect taxis may not even know the place exists (okok, this is a bit of an exaggeration). Pretty much the only things going for Sengkang right now are cheaper properties, and a believable setting for pontianak stories.
But as of this year, we can see some reasons why things may turn around. Here's why I think Singaporeans will be making a beeline for Sengkang HDB flats from now onwards!
New, shorter-wait-time for Sengkang HDB flats
It looks like Sengkang will be one of the test areas for a new batch of Built-to-Order (BTO) flats (the others are in Yishun and Sembawang). These flats have a wait time of just 2.5 years, as compared to the current average of three to four year waiting period. 300 of these flats will be launched in Sengkang in 2018, and will be finished as soon as Q4 2020. That's faster than your pizza will arrive if you're a Sengkang resident (I promise, this will be the last of my Sengkang jibes).
In addition, 95 per cent of these flats are set aside for first-time applicants, as opposed to the usual quota of 85 per cent in non-mature estates.
This helps to fulfil a pent-up demand in the market – plenty of Singaporeans eager to move out of their parents' homes quickly, but don't want to buy a resale flat (either because of the higher cost, or the preference of not having to live in a second-hand unit).
The new BTO flats will also feature an Optional Component Scheme (OCS). This means that some fittings, such as floor finishes and internal doors, are optional (just like the cheapest room in Trivago). You can speed up renovation works by having HDB do them, instead of waiting for a contractor to bankrupt you.
The new flats will come at a slight premium that we don't know much about yet, but HDB says it won't be significant. At any rate, it will probably still be cheaper than buying resale. We can expect that these flats will be more popular than other BTO options, due to the short build-times. Best to be quick when it comes to application time!
Elderly-friendly Sengkang HDB flats in the making
Two-room flexi flats, designed for the elderly, will come with fittings such as safety rails and non-slip surfaces. And it's about time they did – given our contractors' strange belief that shower room floors need to be smooth and shiny, with as much grip as a Sentosa water park slide.
Come next year, Sengkang Community Hospital should also be up and running. This is useful for the elderly who need constant hospital visits, such as for kidney dialysis treatments.
And contrary to a lot of ageist beliefs out there, the elderly do add a lot of vibrancy to a community. They're the ones who tend to socialise more around the neighbourhood as younger Singaporeans have less time for grass roots activities. This will add some much needed activity and colour to Sengkang.
If Jurong is any indication, ulu places can be turned around quickly in Singapore
Back in the 2000s Jurong was basically Mars, except NASA also wasn't interested in it. Today, Jurong Gateway has turned it into one of the most booming estates in Singapore. And while Sengkang is admittedly not slated to be a business hub or the future site of a high-speed rail terminus, we see the Urban Redevelopment Authority (URA) moving much faster in developing neighbourhoods these days.
Those who buy Sengkang HDB flats currently are getting it near bargain basement prices. It's cheap right now because the area is not heavy in amenities; but remember Rome was not built overnight. Similarly, it takes years for a non-mature estate to flourish in terms of amenities. I firmly believe Sengkang HDB flats have room for value appreciation, and the temporary inconveniences may be worth tolerating in the long run.
If you enjoyed reading this piece, you may be interested to find out why Sengkang is fast becoming an Executive Condo hotspot and whether it's better to buy a home in Sengkang or Bukit Batok.
New launch alert! Welcome to Grand Dunman
About Ryan Ong
Looking to sell your property?
Whether your HDB apartment is reaching the end of its Minimum Occupation Period (MOP) or your condo has crossed its Seller Stamp Duty (SSD) window, it is always good to know how much you can potentially gain if you were to list and sell your property. Not only that, you'll also need to know whether your gains would allow you to right-size to the dream home in the neighbourhood you and your family have been eyeing.
One easy way is to send us a request for a credible and trusted property consultant to reach out to you.
Alternatively, you can jump onto 99.co's Property Value Tool to get an estimate for free.
If you're looking for your dream home, be it as a first-time or seasoned homebuyer or seller – say, to upgrade or right-size – you will find it on Singapore's fastest-growing property portal 99.co.
Meanwhile, if you have an interesting property-related story to share with us, drop us a message here — and we'll review it and get back to you.
Join our social media communities!
Facebook | Instagram | TikTok | Telegram | YouTube | Twitter