On 10 September 2018, Minister for National Development Lawrence Wong answered questions about the Voluntary Early Redevelopment Scheme (VERS) in Parliament*. One of the key points stated was how VERS could involve private developers. This statement gives owners of older HDB flats even more hope, since private developer interest could perhaps translate to a higher payout for chosen flats. In other words, VERS would sound even more attractive to flat owners, as opposed to letting the 99-year lease run to zero.
Minister Wong, however, qualified his statement, reiterating that specific details relating to VERS are still being ironed out. Fair enough, as the scheme could either be a spectacular success or failure depending on the details, and the government should do all the due diligence it has to do to avoid irreversible and damaging issues down the road. It also has time on its side, as the oldest flats still have more than a decade to go before they reach the 70 year mark — the age where flats will be considered for en bloc redevelopment under VERS.
*Good news for flat owners, as Minister Wong also stated that VERS will not affect existing plans for HDB's Selective En Bloc Redevelopment Scheme (SERS).
Although VERS has received more scrutiny in Parliament, there are still the below issues the government needs to address. Doing so as soon as possible is important, as it's vital to help flat owners plan ahead.
Issue #1: VERS could prompt a dangerous "let's live with the children" gamble
First, a little more background. Even with potential private developer involvement, the government has stated that financial compensation for VERS won't be as generous as it is for SERS. This could mean the government could offer to buy back the flats at market value (or even slightly lower).
Now the market value of a flat with 30 years or less on the lease is low. Currently, a 3-room HDB flat in MacPherson Estate with 48 years of lease remaining is transacted at an average of $240,000. By the time it hits 30 years of lease remaining, the value will probably dip far below half of that figure.
We say this because prospective buyers (if there are any at all) won't be able to use their CPF for purchase, and if they buy they do so knowing they likely won't be able to sell the flat on the open market again. As such, sellers would forced to drop the price to rock bottom, meaning depressed market prices for such flats and, consequentially, a low payout under VERS, even with private developer involvement (they're profit-driven entities after all).
At present, some of the oldest flats can be found in Geylang, Jurong East, and Queenstown; many property agents have already reported dips of around 20% in price for these units. When (and if) these flats are finally put up under VERS, and if the financial compensation for these flats is at their current market value at the time, then it's questionable if the flat owners — retirees, especially — could afford a new home that they deem acceptable. This then begs the question of why these owners would agree to VERS.
Herein lies a dangerous concern: They'll agree to VERS to pocket the money for retirement funds, and then count on living with their children. (Or even worse, they want to give the VERS money to their children).
We've explained in earlier articles why this is a dangerous assumption: there are too many elderly folks who give up their home — sometimes at a low price — with the belief that they can settle down with their children. But when they can't get along, the results are twilight years filled with misery and fights, or their being kicked out and left homeless.
Objectively speaking, it may be better for some people to hold on to their flats until the end of the lease, or turn to options such as rightsizing, instead of counting on a "yes" vote for VERS. This scheme, however, could lure owners into making misinformed decisions, resulting in them becoming depending on their children or other relatives and making decisions they might live to regret. Perhaps, the government can prevent this by giving VERS "beneficiaries" additional incentives to get a new, smaller HDB flat of their own.
[Recommended article: HDB inheritance rules: How they work (and what you must know)]
Issue #2: Owners of ageing flats could be in for even more disappointment
VERS will slow the depreciation of ageing flats, as prospective buyers know there's a chance of VERS proceeds at the very least. But for flat owners who have been clamouring for an outright solution to the 99-year time bomb, let's restate VERS in plain terms for them:
It could slow your property's depreciation, but it will NOT stop it.
In fact, it could be even worse: When it becomes apparent that your 70-year old flat is not even selected for VERS, and there is zero private developer interest, that's when any remaining value of your flat will fall off a cliff. With this, it's absolutely vital to remember that only a percentage of 70-year old flats will be put up for VERS. (VERS for every single flat that hits 70 years of age will bankrupt the government.)
So our advice is that you should neither pin your entire hopes on VERS nor SERS. Do not depend on these schemes to "earn" a lump sum on your flat for your retirement. If you haven't already, start making other financial plans to make sure you're well-prepared for retirement without depending on the VERS or SERS lottery. The government can do its part by starting a financial literacy programme aimed at retirees or the soon-to-be-retired.
Issue #3: Only ONE vote in 70 years? Your life circumstances had better not change
Condo en blocs are often ugly, but it could be even uglier if each condo had only one do or die chance of en bloc. Likewise for VERS, we think it would be better to open the possibility for multiple votes (e.g. on the 75th year, 80th year etc.), rather than giving owners just one shot to decide.
After all, flat owners' life circumstances can change significantly over the last 30 years of the flat's lease. You may not be willing to sell right now, but you may find it serves you better a little later on. With condos, for example, owners who voted against a previous en-bloc may want to change their minds and vote for it later. By law for strata-titled properties, subsequent en bloc attempts can be made just two years after the last failure.
If VERS only comes around once, however, that means flat owners only have a single shot to make a crucial do-or-die decision. They may regret their decision later, and be unable to change it. So, the government should consider lowering the stakes by having multiple chances to vote for or against VERS.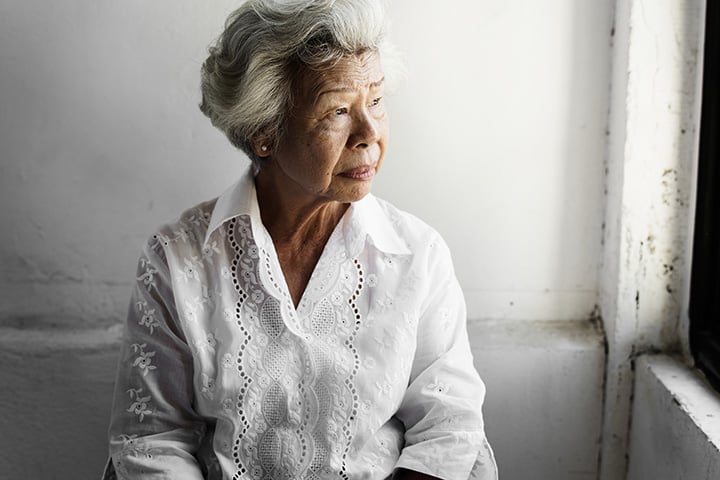 Issue #4: The age-mix will start to become a huge issue
Do you care about the overall age of an HDB estate when you move in? At present, this is probably just a cursory concern; it may affect the community activities and amenities a bit, but not much more.
Going forward with VERS, however, age — not just of the estate but of its residents — could become much more of a sticking point. For example, some people will be unwilling to move into "greying" neighbourhoods with more elderly residents; as buyers would likely assume that seniors would rather live out the remaining lease in the same place than vote "yes" for VERS.
We have ethnic quotas to prevent enclaves in HDB flats; but what can foresee VERS is the formation of social divisions based on age: younger Singaporeans clustering away from older ones, and vice versa. It doesn't take a genius to see how damaging this would be to our society's cohesiveness, and how it would dramatically worsen the problems of Singapore's ageing population.
The HDB has already made a good move in mixing unit types (e.g. two-room flexi with four-room flats) within blocks to foster cohesion. Moving forward, the Singapore government might want to introduce an age quota for neighbourhoods and blocks, in addition to an ethnic quota.
Do you foresee more issues with VERS that the government must iron out? Voice your thoughts in the comments section or on our Facebook community page.
If you found this article useful, 99.co recommends Can your HDB flat really appreciate after it's 50 years old? and Why HDB resale prices may be headed for a strong recovery
Find the home of your dreams today at Singapore's largest property portal 99.co!