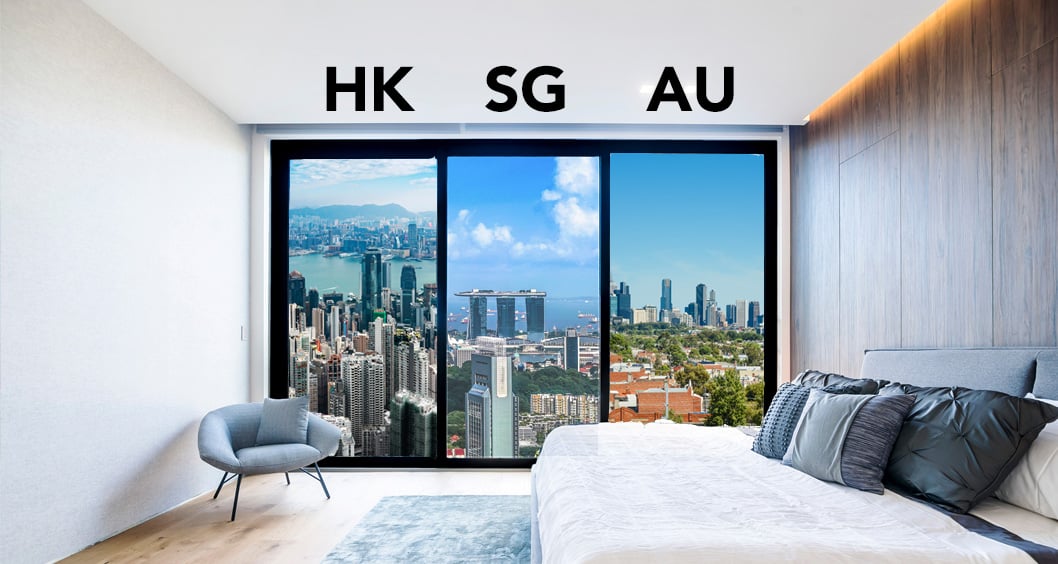 Within Southeast Asia and APAC, the pandemic has demonstrated how challenging it is for countries to protect their borders and secure their residents' health and safety. For Singapore, which is often compared in economic terms with Hong Kong, the situation remains fluid, as foreign investment money moves in search of 'safe-haven cities'.
In light of the economic and political uncertainties in different countries, is Singapore the best place for foreign property investors to park their wealth?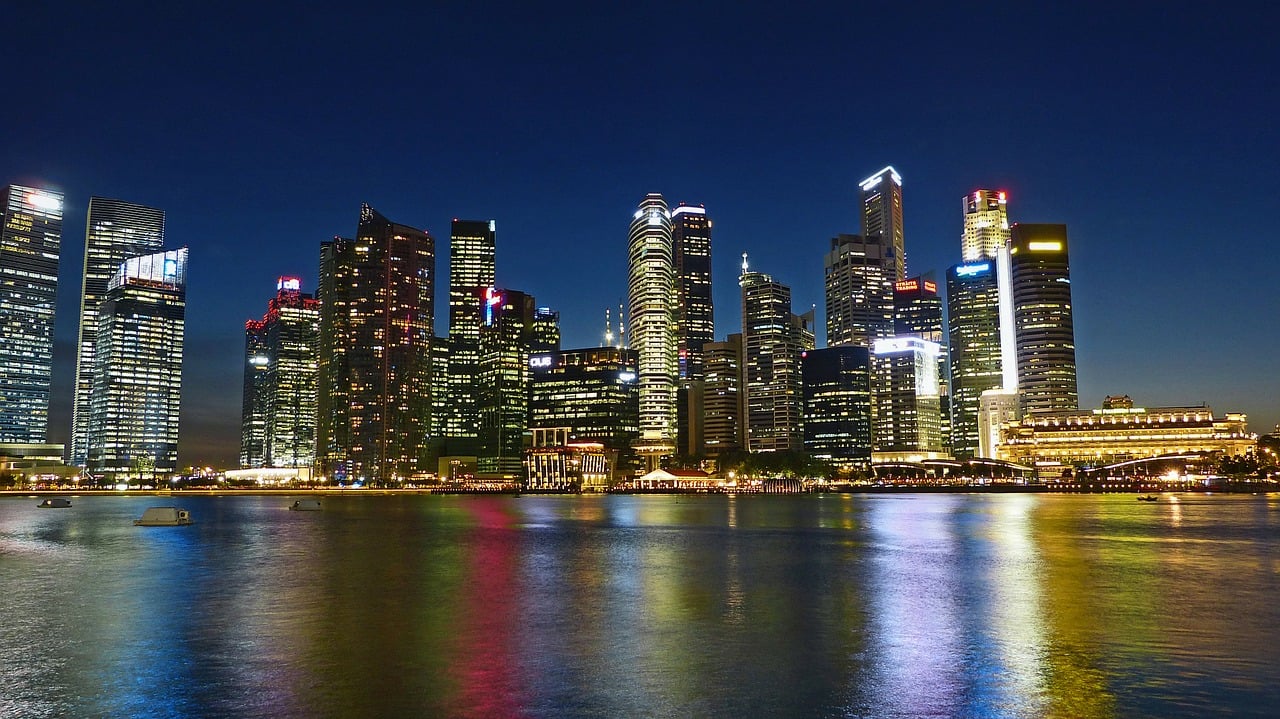 While most ASEAN countries showed a slow recovery or lodged a yearly economic contraction during Q1 2021, Singapore (along with Vietnam) was one of only two of ASEAN's six major regional economies that recorded positive growth over the same period last year.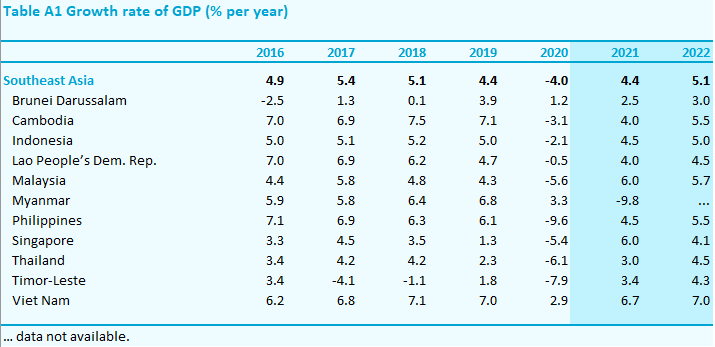 With border restrictions and limits to show flat viewings, much of Singapore's real estate boom over the past 1.5 years was driven by domestic demand (including from naturalised residents and permanent residents), but that hasn't stopped foreign buyers from channelling interest and investments into this sector from overseas.
Not only are they (or their investments) flocking to Singapore as a means to ride out the pandemic storm safely, but most want to take advantage of the country's luxurious lifestyle and world-class facilities when restrictions are lifted someday.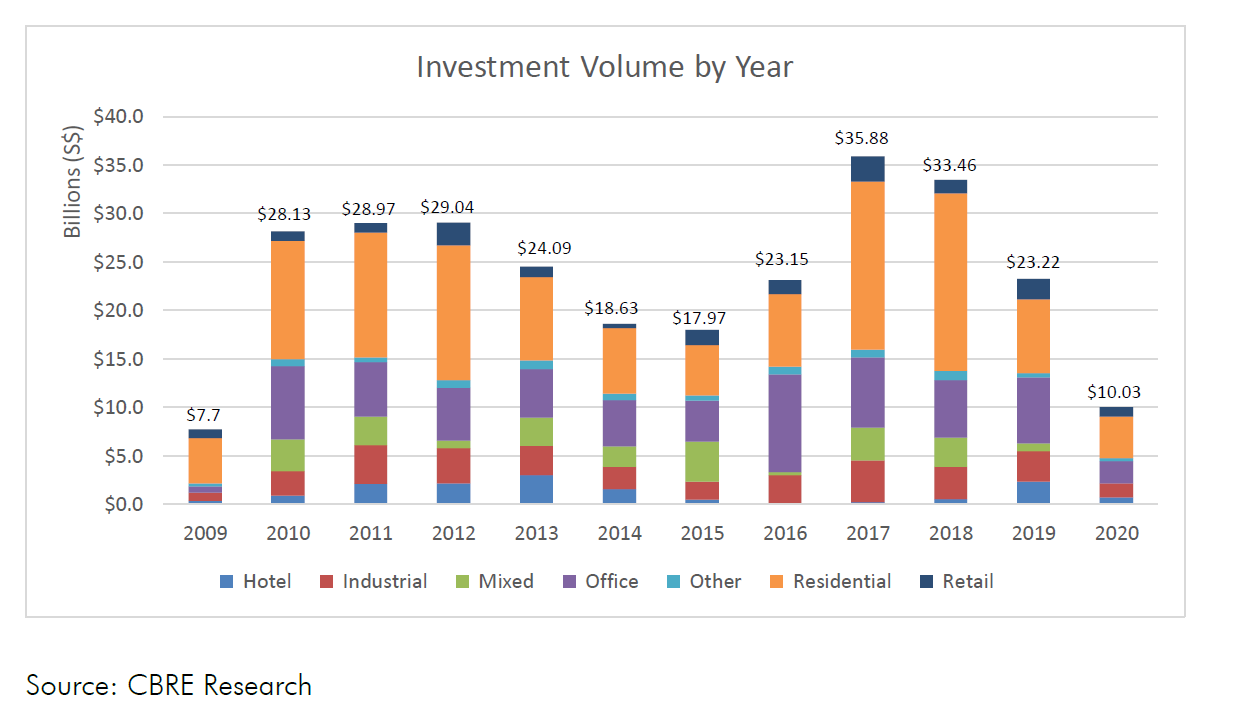 A few factors make Singapore's property market very attractive to investments from overseas: low taxes, ease of transport as an international travel hub, business process transparency, ease of setting up a business, and stringent government policies. Other important factors include:
Country Governance
Being a city-state, Singapore is much more reliant on open border trading than almost all other Asian countries. Hence, its positioning and stellar reputation as a global investment (both in terms of economy and real estate – despite land scarcity) and being a cutting edge talent hub are vital for its future and long term success. As a small country, the need to increase national GDP and population are also significant factors in keeping up the demand for Singapore real estate.
Real Estate Perks
Wealthy foreigners have been flocking to Singapore to park their money in real estate, with many establishing family offices with a long term view of gaining PR status through the country's Global Investors Programme. As the region's top choice for luxury homes and other property investments, one of the biggest perks related to permanent residency include reduced stamp duties on real estate, hence a win-win situation for both sides.
Regulated Quality of Housing
URA's guidelines on maximum unit sizes are committed to keeping Singapore housing and neighbourhoods liveable over the long term. This reassures investors, knowing that the quiet neighbourhood they're investing in today will not transform into a less attractive fully-built up area a few years later.
Political Stability
While the ongoing political uncertainty we've previously seen in Hong Kong and Myanmar has made them less than secure markets to invest in over the past year, Singapore's property market has constantly attracted ultra-high-net-worth individuals from around Asia thanks to its strong political stability and policies.
Financial Governance
Singapore's central bank, the Monetary Authority of Singapore, keeps the Singapore dollar pegged to a basket of currencies rather than controlling it by relying on monetary supply alone. The Singapore dollar's strength helps keep real estate investments as a stable (or growing) asset class for investors from any part of the world.
Furthermore, thanks to innovative measures such as extra budget rollouts and economic stimulus, which kept the employment rate higher than expected, positive sentiments kept the property sector robust through last year's troubled pandemic times and prevented bubbles from forming. Unlike what we have seen from property markets in Hong Kong, China, Australia and New Zealand in recent times, emphasis on stability and government-initiated control is rare in other markets, until recently. In hindsight, these measures have been instrumental in maintaining Singapore's property market status as a safe haven.
Positive Turnarounds after Past Crises
Ever since the Global Financial Crisis in 2008 and the onslaught of Brexit in 2013, both of which initiated waves of uncertainty in global markets around the world, Singapore's property market has stood out from other Asian countries as a better alternative due to its past experiences in resolving crises – from the 1997 Asian Financial Crisis, dot com bubble, 9/11 to SARS.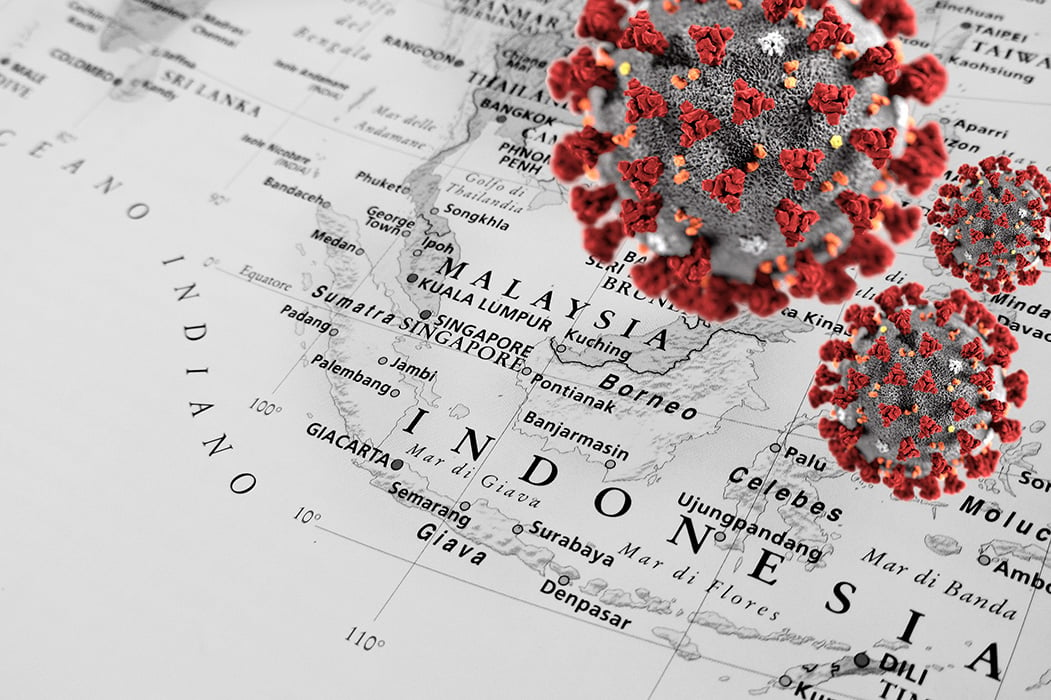 After the global crisis in 2008, Singapore's property market bounced back and recorded one of its peak performance cycles in 2017. The sector recorded a 44.8 per cent rise in foreign real estate investments, showcasing the global appetite and attraction for Singapore's properties. We saw this again in Q3 2018 when Singapore's luxury property market outshone Hong Kong's.
In 2019, a CNBC report confirmed that over the past two years, Chinese multi-millionaire investors have made up the most significant foreign buyer group, boosting positive market sentiment in Singapore. Despite the fact that foreigners in Singapore must pay a 20% tax on any residential property purchase, Chinese investors were still choosing Singapore over Hong Kong as they strongly believed Singapore to be a safe haven for their investments.
This trend isn't expected to subside, even with the spectre of the pandemic still upon us. In fact, Singapore's luxury condominium market has continued to show record-breaking average per-square-foot or home prices on a near-monthly basis.
A Colliers Consulting study in April 2021 concluded that Singapore's property market would slowly return to pre-pandemic levels in the next three years, as overall real estate investment sales rose 25.8 per cent in Q1 2021. This translates to a year-on-year increase of 47.9 per cent to S$3.8 billion.
In the residential sector, investment sales grew 12.9% quarter-on-quarter and 154% year-on-year in Q1 2021 to S$1.6 billion.
Steven Tan, Senior Director of Investment Services at Colliers International said: "Foreign investors' confidence in Singapore's real estate market is very strong, the sale of all 20 units at the completed freehold luxe condominium, Eden, for S$293 million to the Tsai family of Taiwan is a great testimonial."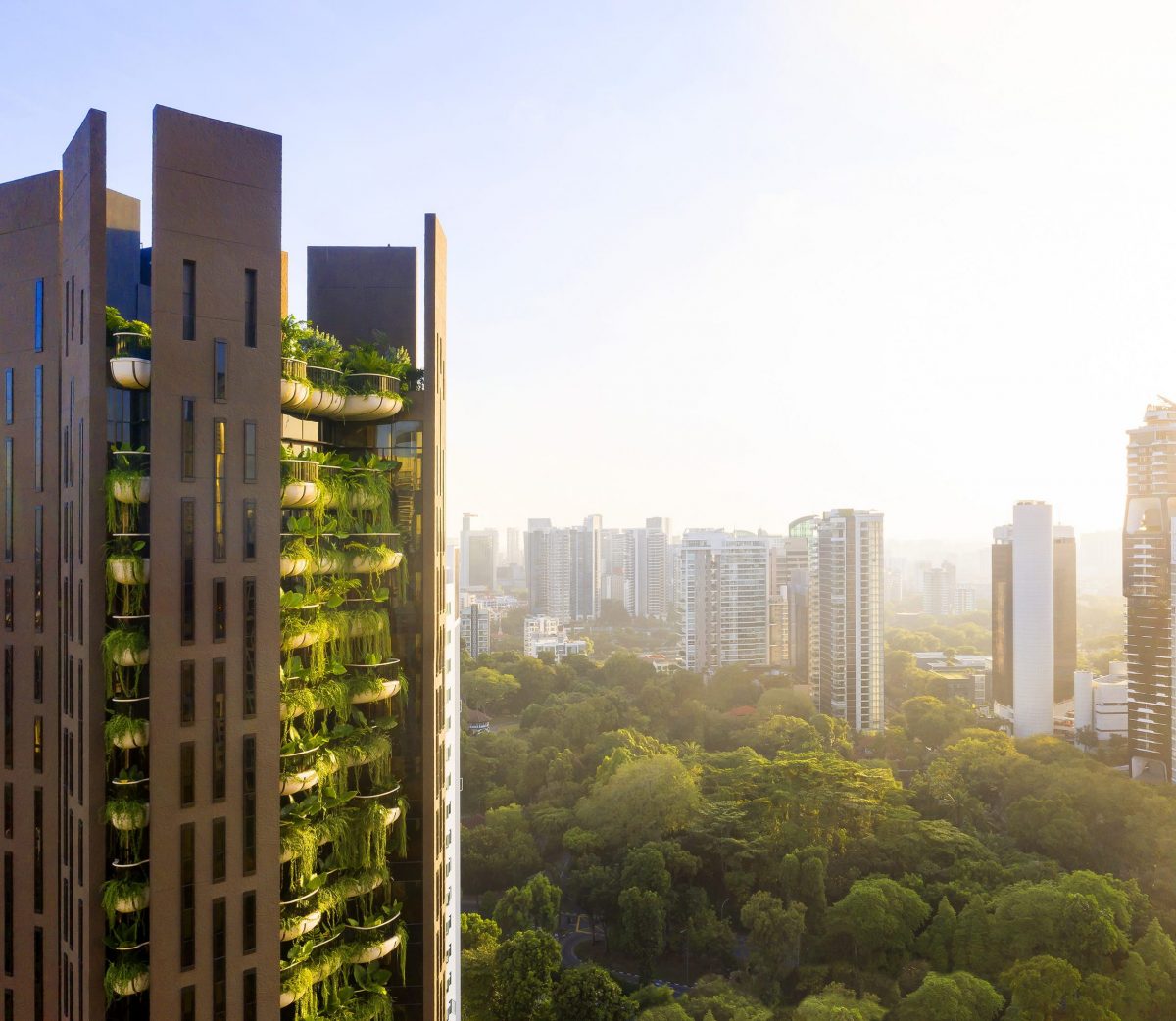 Rejuvenation of the Core Central Region
Finally, Singapore is exploring converting mono-use CBD office buildings into mixed-use hybrid developments. There are plans to rejuvenate the areas that are generally slated for office use only in an attempt to attract more talent and families from around the world.
As families reside in the city, particularly the Core Central Region which includes the CBD and Orchard, their lifestyles will revolve around both work and living addresses, potentially reducing commute times and upscaling their quality of life.
This continuous cycle, where foreign investment fuels a significant portion of the luxury property market, will no doubt sustain the safe haven impression among ultra-high-net-worth individuals, for a long time to come.
–
Are you a foreigner planning to make a property investment in Singapore? Let us know in the comments section below or on our Facebook post. 
If you found this article helpful, 99.co recommends Ultra-high-net-worth individuals who bought or sold bungalows or entire property blocks in Singapore recently and Luxury home shopping spree: Which are some of the condos in the CCR people have been buying?
Looking for a property to buy or rent? Find your dream home on Singapore's largest property portal 99.co! If you have an interesting property-related story to share with us, drop us a message here – we'll review it and get back to you.
Upcoming Freehold Condo Launch: The Arcady @ Boon Keng
About Priyanka Elhence
Looking to sell your property?
Whether your HDB apartment is reaching the end of its Minimum Occupation Period (MOP) or your condo has crossed its Seller Stamp Duty (SSD) window, it is always good to know how much you can potentially gain if you were to list and sell your property. Not only that, you'll also need to know whether your gains would allow you to right-size to the dream home in the neighbourhood you and your family have been eyeing.
One easy way is to send us a request for a credible and trusted property consultant to reach out to you.
Alternatively, you can jump onto 99.co's Property Value Tool to get an estimate for free.
If you're looking for your dream home, be it as a first-time or seasoned homebuyer or seller – say, to upgrade or right-size – you will find it on Singapore's fastest-growing property portal 99.co.
Meanwhile, if you have an interesting property-related story to share with us, drop us a message here — and we'll review it and get back to you.
Join our social media communities!
Facebook | Instagram | TikTok | Telegram | YouTube | Twitter