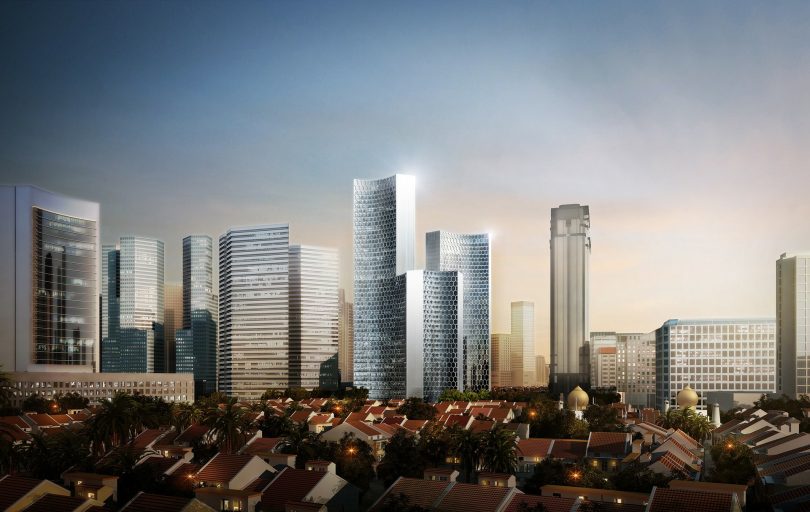 The uptick in pricing index and greater uptake of new homes in August have raised questions on whether effects from last year's property cooling measures have worn off.
On July 5, 2018 just slightly after 7pm, the Government dropped the surprise announcement that it was raising Additional Buyer's Stamp Duty (ABSD) rates and tightening Loan-To-Value (LTV) limits to curb 'excessive exuberance' in the residential property market. The cooling measures took effect the next day, arriving just as property developers replenished their land banks throughout 2017 and into 1H2018.
Effects of the measures were felt almost immediately, turning the tide of soaring home prices over the next quarter following its implementation. Total sales volume for private residential properties also fell by almost half over the next 12 months. 
In spite of that, home prices remained relatively stable, with the price index rising at 0.5% over the last two quarters of 2018, and registering just a slight decline in 1Q2019. 
But prices rose unexpectedly to a 5-year high in 2Q2019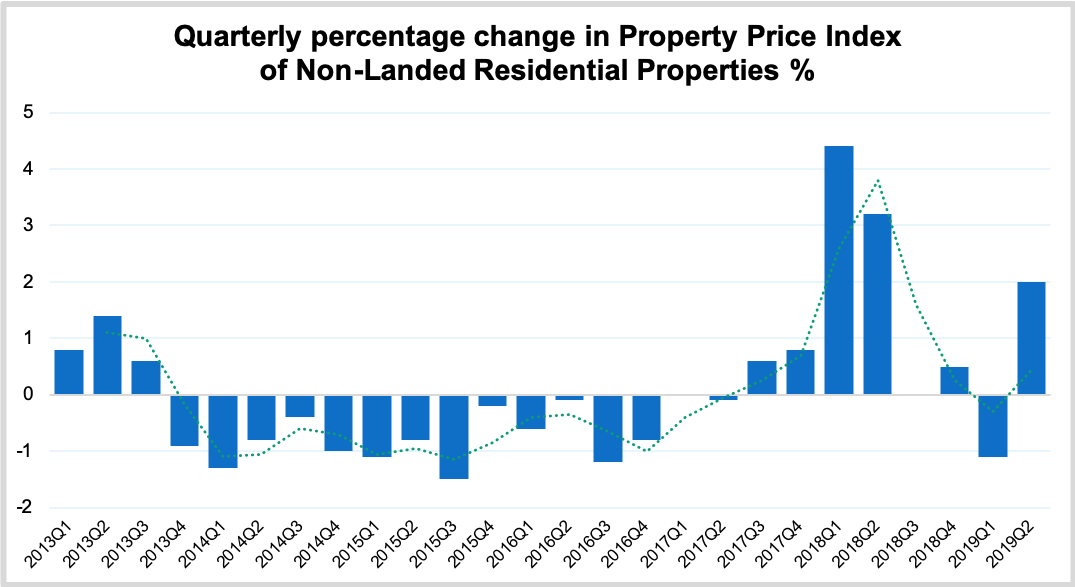 In a surprise turn of events, private home prices rose by 2 percent in the second quarter of the year. The rise did not only catch market observers by surprise, it also effectively erased the price declines that had set in post cooling measures after 3Q2018. 
Based on data from the Urban Redevelopment Authority (URA), the private property price index for 2Q2019 was also the highest since 1Q2014. While some analysts call the price rise an anomaly that is attributed to the new benchmark pricing achieved at new launches, others believe it demonstrates the resilience of the country's real estate sector.
New private home sales held steady even during the Hungry Ghost Month
While market activity tends to slow during the Hungry Ghost month, sales volume for private homes appeared to have held strong in August as developers sold over 1,000 new homes. 
According to URA, over 1,122 new private homes were sold in August 2019, down from 1,179 units in July (excluding Executive Condominiums). While there is a slight decrease in the number of transactions, the sales volume for the month of August is still considered robust as it is almost on par with sales in the month of July – which typically records higher than average monthly sales in a year. 
The uptick in pricing index and greater uptake of new homes in August have raised questions on whether effects from 2018's property cooling measures have worn off. While we think that the cooling measures have achieved just what they were put in place for – that is, to stabilise the overheating property market – we observe that the private residential segment is starting to regain momentum, and this could be due to the following reasons:
Buyers may have 'adjusted' to higher stamp duties

Nearly 27,000 HDB flats reached their MOP in 4Q2018 -fuelling fresh housing demand

Singaporeans continue to

love

property, especially amid economic volatility

Singapore properties remain attractive to foreign investors 
1) Buyers may have 'adjusted' to higher stamp duties

Last July's cooling measures shook up the local property market, as the cost of buying investment property shot up overnight.
For example: Based on the latest ABSD rates, Singaporeans buying a second property that costs $1.5 million would now have to fork out $224,600 in stamp duties, as compared to the previous $149,600.
In addition, with tighter LTV limits, buyers will now be required to fork out a higher initial cash outlay. This move affects even first-time buyers, who will now have to top up additional 5 percent in cash payment, unless they have sufficient CPF savings.
It comes as no surprise that with higher acquisition costs, some market observers were expecting to see a dip in private home prices, especially as buyers started to adopt a 'wait-and-see' approach. As captured in the graph above, this can be seen in the downtrend in transaction volumes, especially in the resale market, between 3Q2018 and 1Q2019. 
Investors were also observed to be turning their attention towards industrial properties, commercial buildings, shop houses, as well as overseas markets within the same duration. 
However, improved buying sentiment in the second quarter seems to suggest that buyers who were forced to sit out of the property market post cooling measures may have come to terms with the higher price quantum that resulted from heftier stamp duty rates. This is further supported by the fact that developers are unlikely to cut prices massively due to higher land acquisition costs.
Besides, policy control tends to create the psychological fear of missing out (FOMO), which may have prompted some buyers to move into the market due to the fear that subsequent cooling measures might price them out again. 
2) Nearly 27,000 HDB flats reached their MOP in 4Q2018 – fuelling fresh housing demand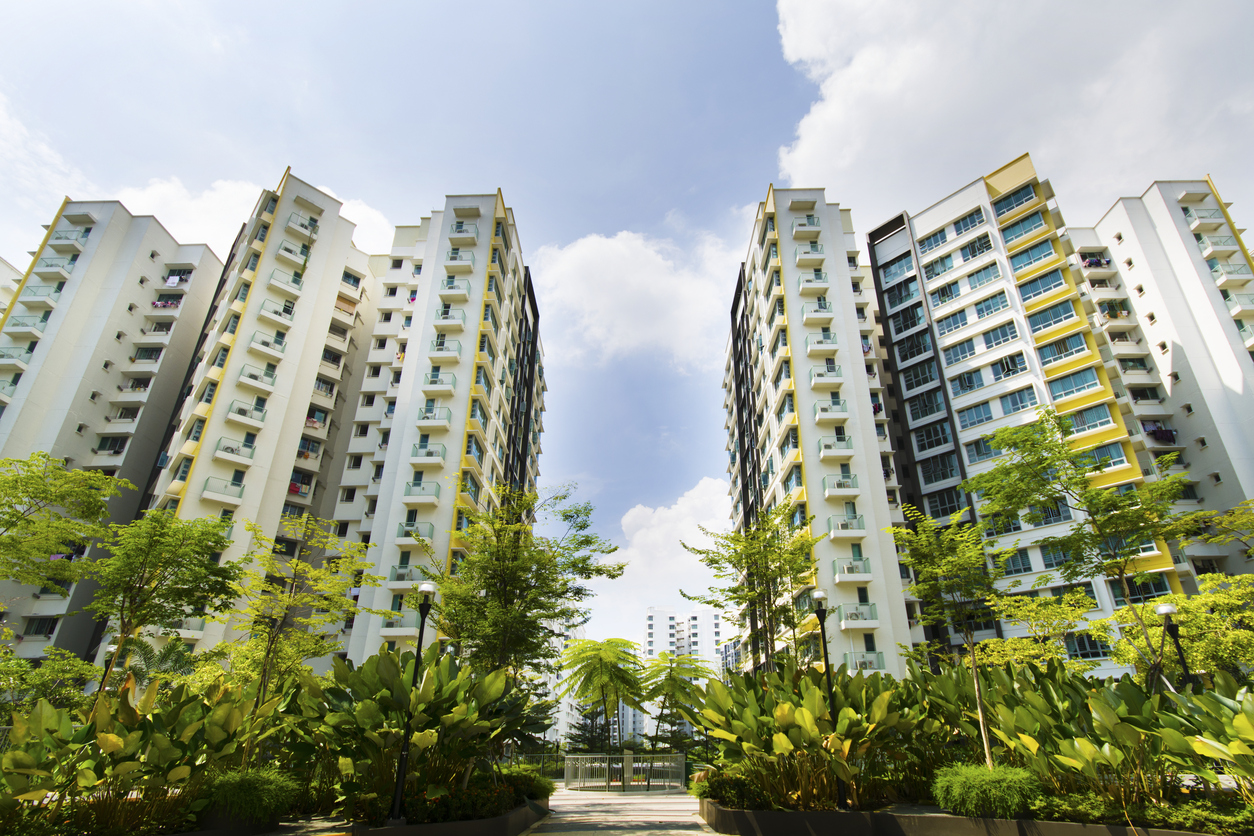 Based on HDB's record of completed HDB residential developments, an estimated 26,723 flats (excluding DBSS) may be reaching their five-year Minimum Occupation Period (MOP) this year. This marks a 58.3 percent y-o-y increase, according to OrangeTee & Tie Research.
The consultancy pointed out that Sengkang and Punggol may see an increase in HDB transactions this year, as over 10,000 flats were estimated to have reached their MOP in 4Q2018. In the mature estates, Bukit Merah, Queenstown and Ang Mo Kio is estimated to see about 4,000 HDB flats reaching their MOP.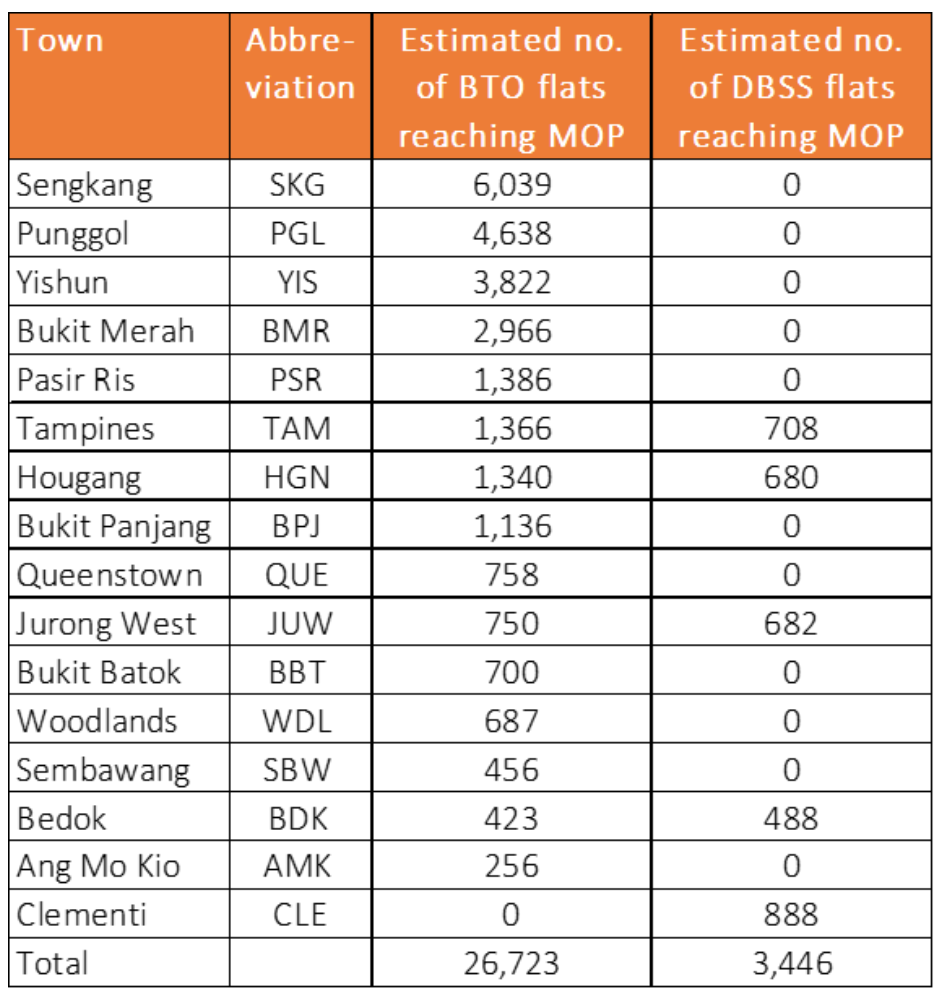 An estimated 50,000 flats may be reaching their MOP between 2019 and 2020, the consultancy noted. Further, about 3,450 DBSS flats will be reaching MOP this year, compared to 800 in 2018 and 1,200 in 2017.
Given the volume of these flats, there is little doubt that demand from upgraders would have spilled over to the private home market. On our end, we observe a pick-up in sales for mass market projects such as Parc Botannia and Florence Residences, particularly during the first three quarters of the year – as captured by 99.co's Researcher tool.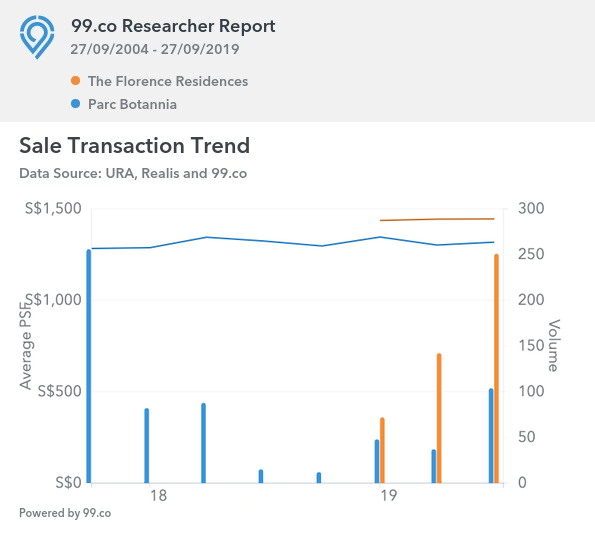 3) Singaporeans continue to love property, especially amid economic volatility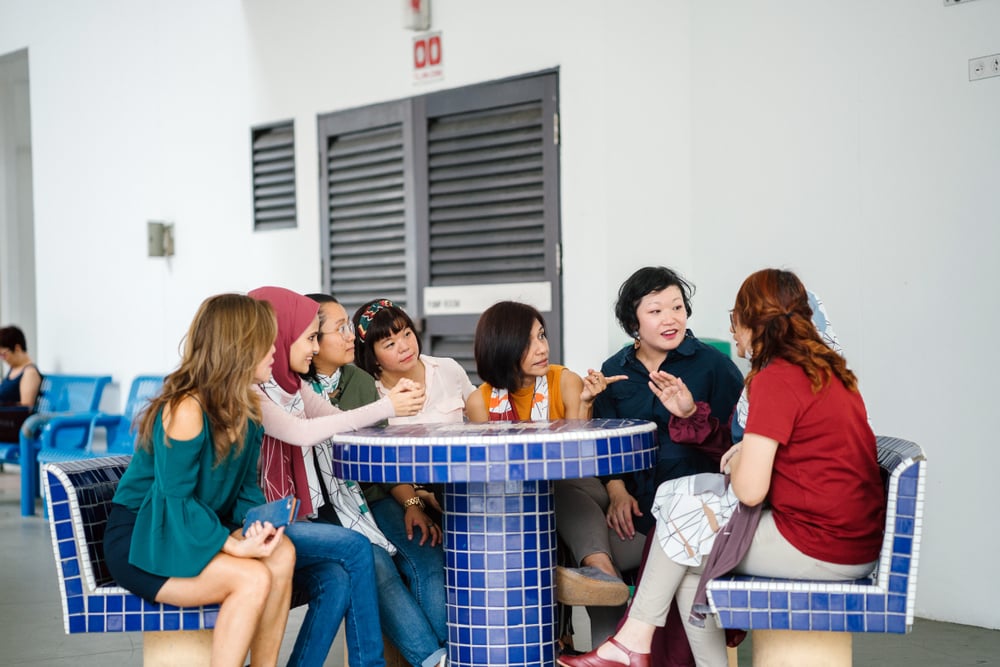 Singaporeans have had a love affair with property since time immemorial, and this preference stems from the belief that what is physical tends to be safer, and that its value is self-evident (it is a roof over your head, after all). Even if a home's value were to depreciate, it would continue to exist and provide its function. 
In addition, private housing continues to hold great appeal for upgraders with their modern amenities, as well as societal status that is tied to private property ownership. As Mr. Alan Cheong, Executive Director for Research at Savills Singapore told 99.co in an earlier interview: "The market holds the belief that private property is still a superior long term investment and status symbol."
It is for these reasons that private properties continue to be so highly sought-after by Singaporeans, especially as fears of a global economic slowdown send investors into a flight for safety. This typically involves shifting their attention from higher-risk assets such as equities to 'safe haven' assets like gold and of course, property. 
4) Singapore properties remain attractive to foreign investors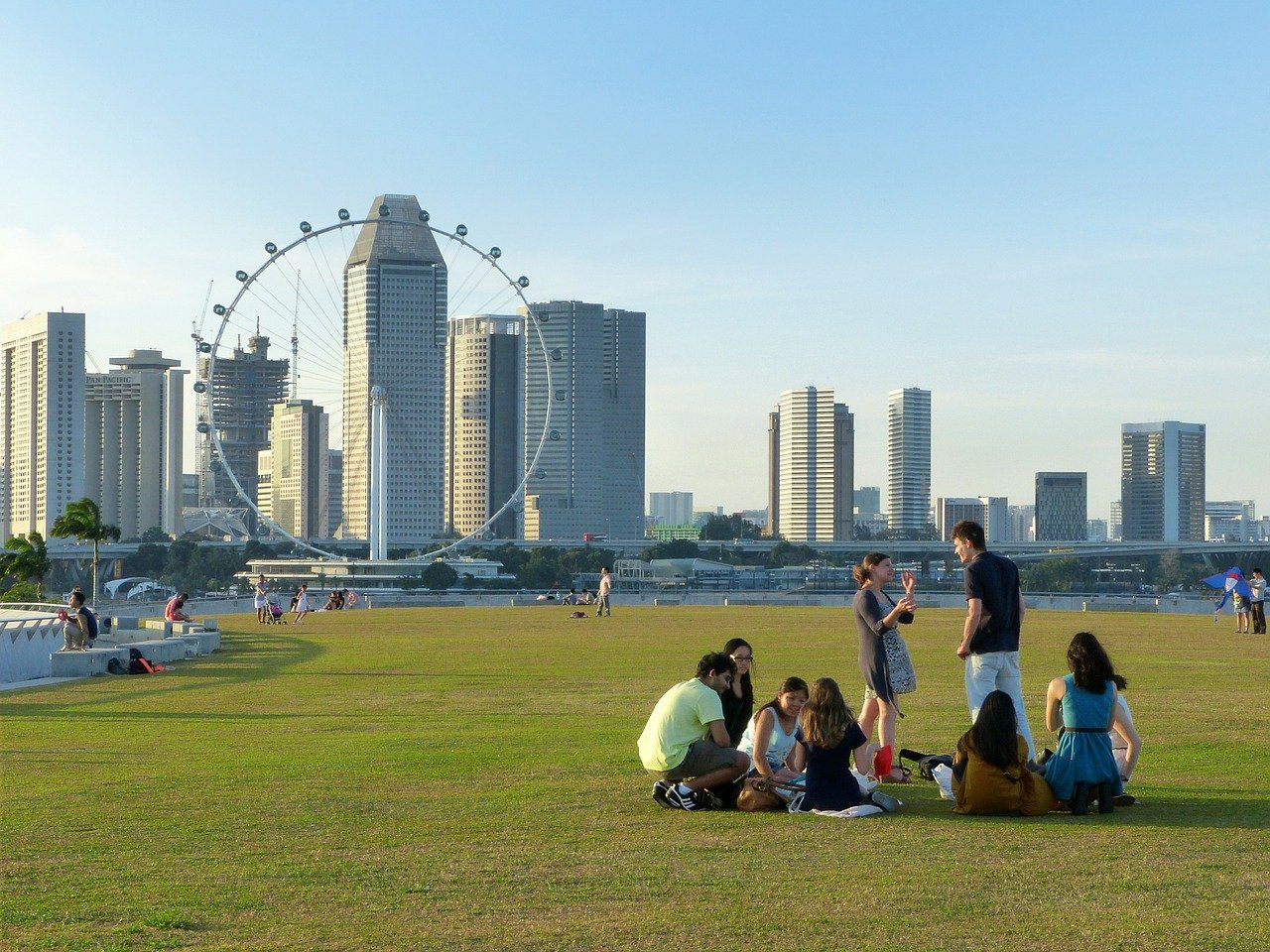 Singapore continues to thrive from its reputation as a safe investment haven in Southeast Asia, attracting foreign investors who are keen to preserve and grow their wealth.
But there are other factors that could have contributed to this as well. In recent months, we observe that more foreign investors have been moving into the Singapore property market, especially amid the ongoing US-China trade war, Brexit and uncertainties which threaten to cast a pall on the global economy. 
Some Hong Kong tycoons have reportedly moved their personal assets offshore as concern deepens over a local government plan to allow extraditions of suspects to face trial in China for the first time.
Based on URA data, new sales of non-landed private residential properties involving foreign buyers (or non permanent residents) jumped by 680%  – from just 30 caveated transactions in 3Q2018, to roughly 234 in 3Q2019. This is despite the hike in ABSD rates from 15% to 20% for foreign home buyers, proving that Singapore properties remain an attractive value proposition despite higher stamp duties.
Another market driver is the relatively affordable pricing of Singapore properties. Despite the common Singaporean gripe that housing prices are just too expensive, they're actually seen as being relatively affordable compared to gateway cities like Hong. Wealthy investors seeking good buys may also have taken the price declines from late last year to early this year as an opportunity to enter the market. 
Given these factors, we won't be surprised if home prices continue to rise in the coming quarters.
Should there be more cooling measures in place? Voice your thoughts in our comments section or on our Facebook community page.
Looking for a property? Find the home of your dreams today on Singapore's largest property portal 99.co! You can also access a wide range of tools to calculate your down payments and loan repayments, to make an informed purchase.
Looking for a property?
Find the home of your dreams today on Singapore's fastest-growing property portal 99.co! If you would like to estimate the potential value of your property, check out 99.co's Property Value Tool for free. Also, don't forget to join our Facebook community page or Telegram chat group! Meanwhile, if you have an interesting property-related story to share with us, drop us a message here — and we'll review it and get back to you.
Note that this content may be reproduced in edited form on our content partner sites. They include AsiaOne and Yahoo South-East Asia but are not limited to these.