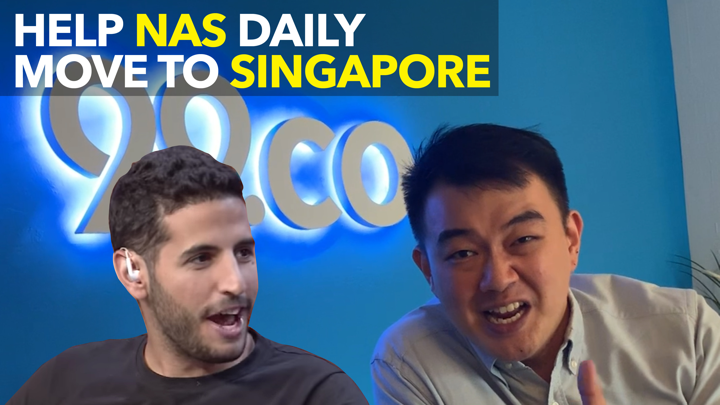 Hey Nas, we heard you're moving to our sunny island Singapore.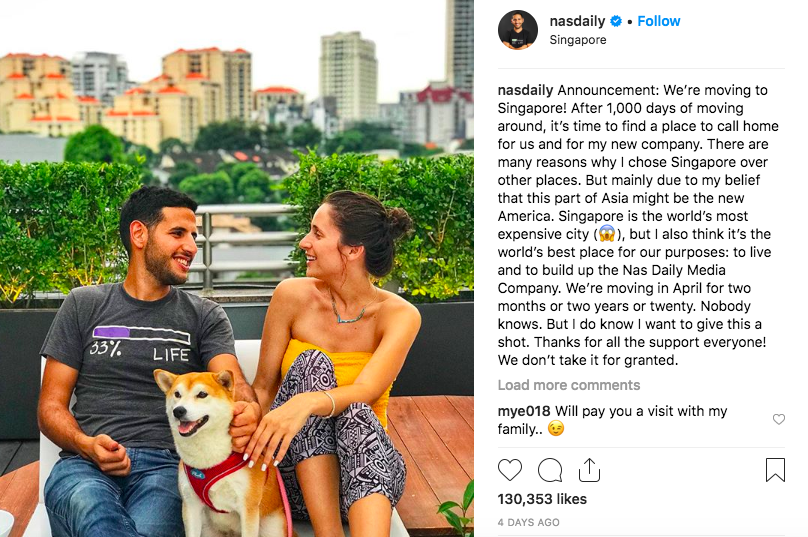 Forget the naysayers (we Singaporeans are a hard bunch to please), many of us are happy you've decided to pick Singapore as your next home. You know, considering you've pretty much seen most of the world and still decide that we are a near perfect country. Quite shiok that we beat San Fran tbh.
We figured since you've been here before, you might already be familiar with some of our more popular neighbourhoods and districts. But there's a lot more to Singapore than just Orchard and Marina Bay. You're probably very used to moving around by now but we want to help make that move a whole lot easier.
Now we don't have much time, considering you're looking to make that move by April 20 (very specific btw). We'll quickly run you through some things you might want to consider.
First up. Property type.
You'd have a choice between renting a public HDB flat, a private condominium, or a landed property. Since it's just Alyne and yourself, we figured that the latter might not be the most feasible choice. We list down the pros and cons of living between a HDB and a condo here.
Next up: Neighbourhoods
Our ultimate neighbourhood guide for expats might be useful for you. In this list we break down the different neighbourhoods and their perks as well as some of the coolest neighbourhoods to rent in Singapore. Or if you're looking specifically at areas close to city-fringe, we got you covered too.
That said, we also know that you're a big fan of assimilating with the locals. If you're keen on that heartland life, read our 5 best estates to rent a HDB flat in Singapore .  
Terms and clauses
There are also a few clauses you will need to take note of. Going about renting can be a bit of a daunting task in a foreign land. Here are 6 important terms tenants should know in Singapore. You might also want to check out our 7 important rental clauses you never knew existed.
–
More importantly Nas, we know we can help you to find that dream home. Not only do we have over 100,000 homes listed on our site, we also have some pretty smart search filters to help you narrow your home search.
1. Search by MRT.
Despite the occasional train breakdowns, our mass transport system is still one of the most reliable and convenient modes of transport. Go ahead and select which MRT you would like to have at your doorstep.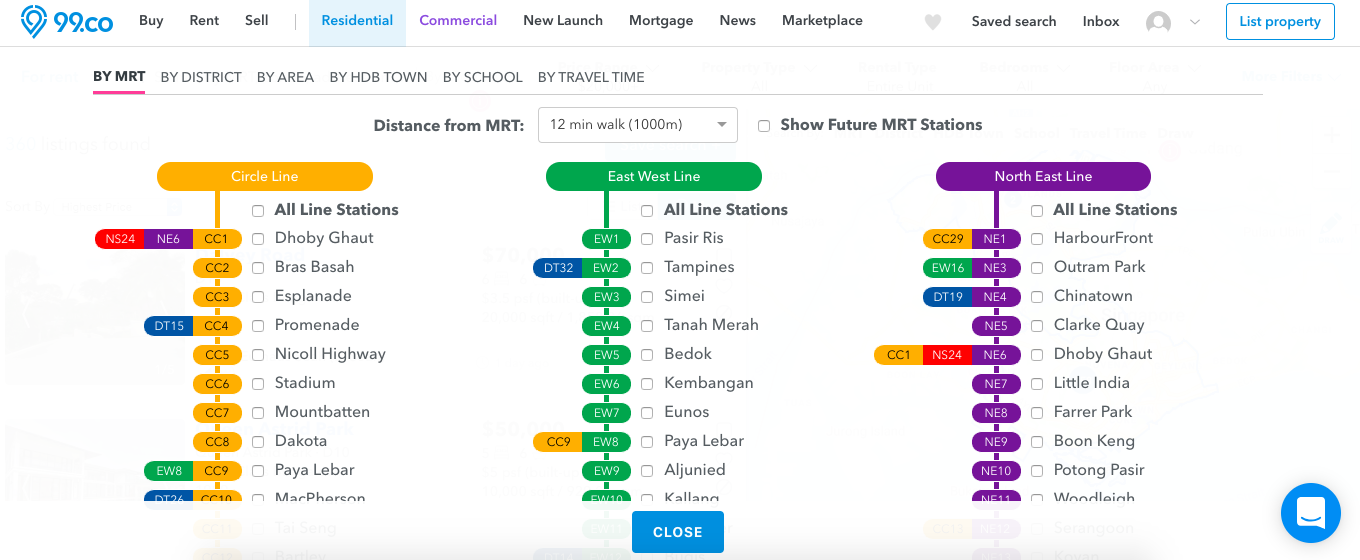 2. Search by Travel Time.
Singapore is pretty small; you can usually get from one end to the other within 45 minutes. But  to keep your work commute to less than 30 minutes, use our Travel Time function to shortlist the homes.

3. Search by Location
Our smart search filters allow you to key in specific locations and the homes within their 1km radius. Want to stay near the famous Tian Tian Chicken Rice? You got it.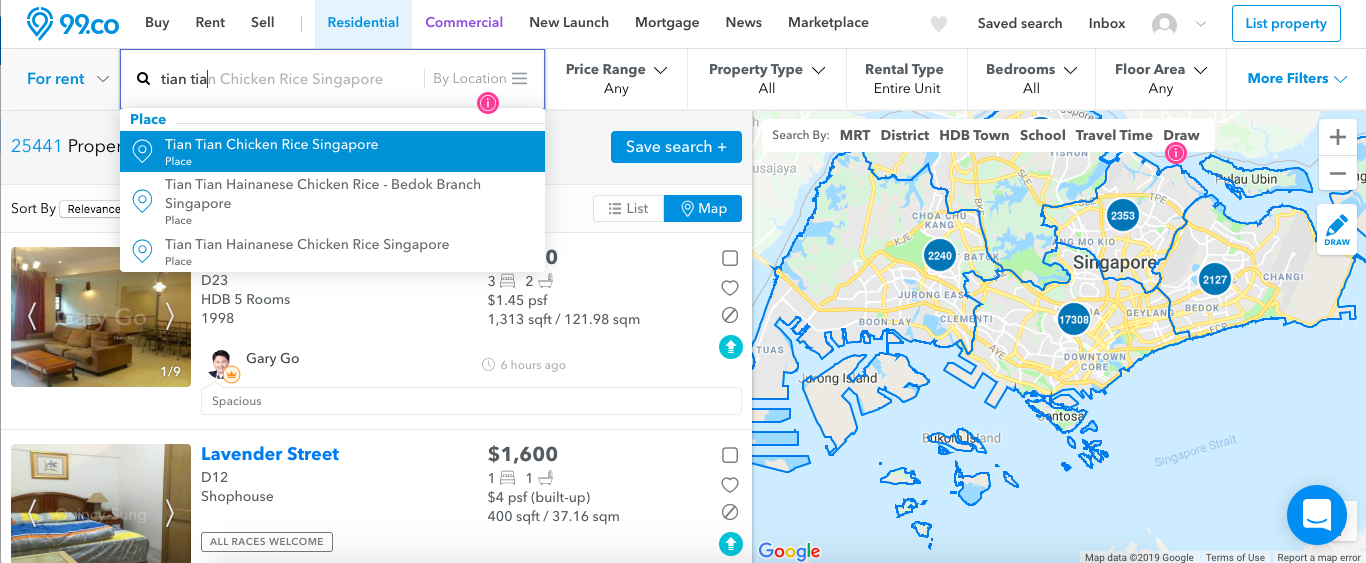 4. Draw on Map.
We don't want to limit your choices Nas. If you prefer to customise your own boundaries, we have a Draw on Map function for you to do just that.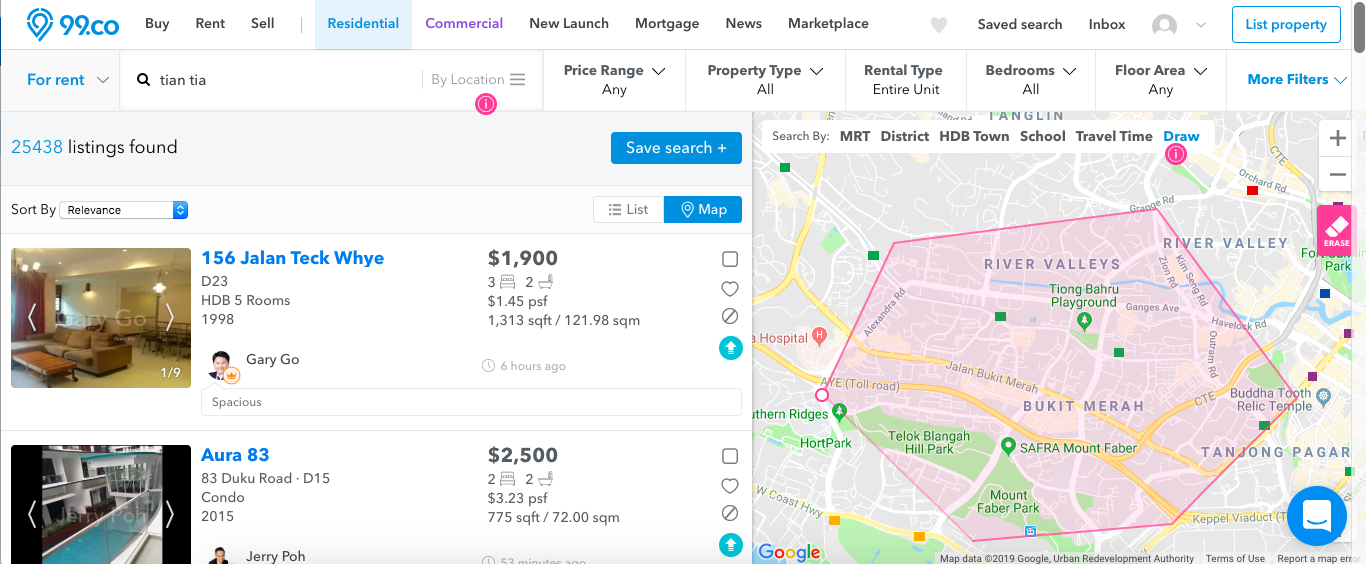 5. Search by School.
Schools might not be that relevant for you right now; but just in case babies are in the pipeline…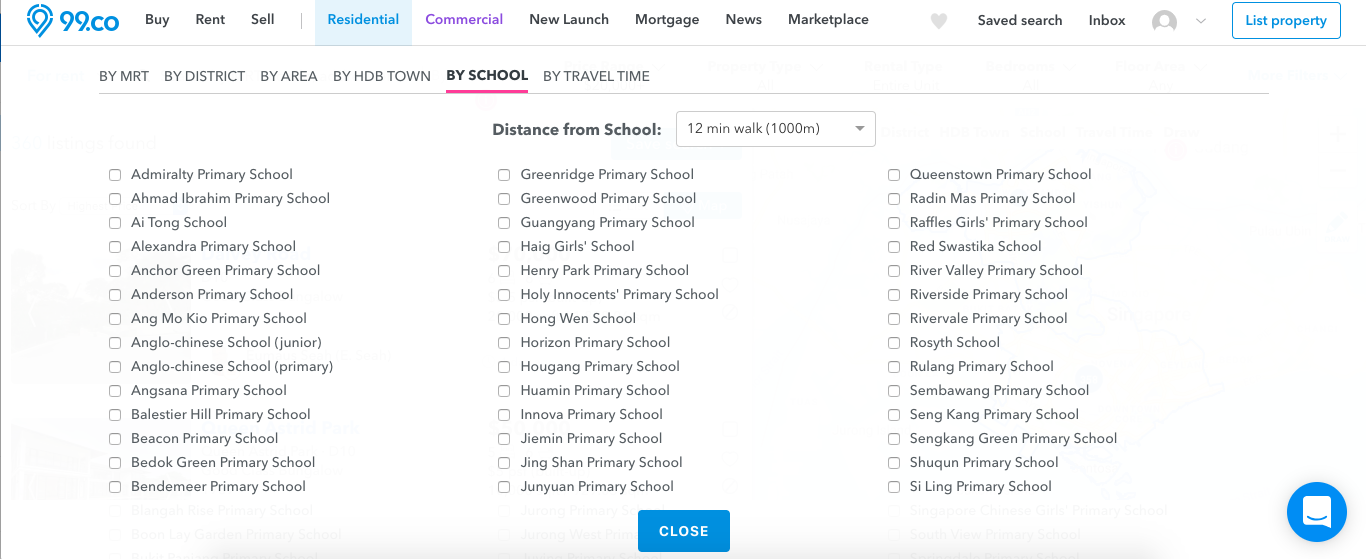 In fact Nas, we're so confident you'll be able to find your next home on 99.co, that we will be willing to cover three months of your housing rent* if you do so. 
If you're up for this challenge or just need some help with your move to Singapore, hit us up at [email protected] 
*Considering how expensive housing can be in Singapore, the total amount will be capped to $15k. We can work out the rest 🙂 
Where do you think Nas should stay? Voice your thoughts in our comments section or on our Facebook community page.
Looking for a property? Find the home of your dreams today on Singapore's largest property portal 99.co! Don't forget to also check out our buying and rental guides.
Looking for a property?
Find the home of your dreams today on Singapore's fastest-growing property portal 99.co! If you would like to estimate the potential value of your property, check out 99.co's Property Value Tool for free. Also, don't forget to join our Facebook community page or Telegram chat group! Meanwhile, if you have an interesting property-related story to share with us, drop us a message here — and we'll review it and get back to you.
Note that this content may be reproduced in edited form on our content partner sites. They include AsiaOne and Yahoo South-East Asia but are not limited to these.