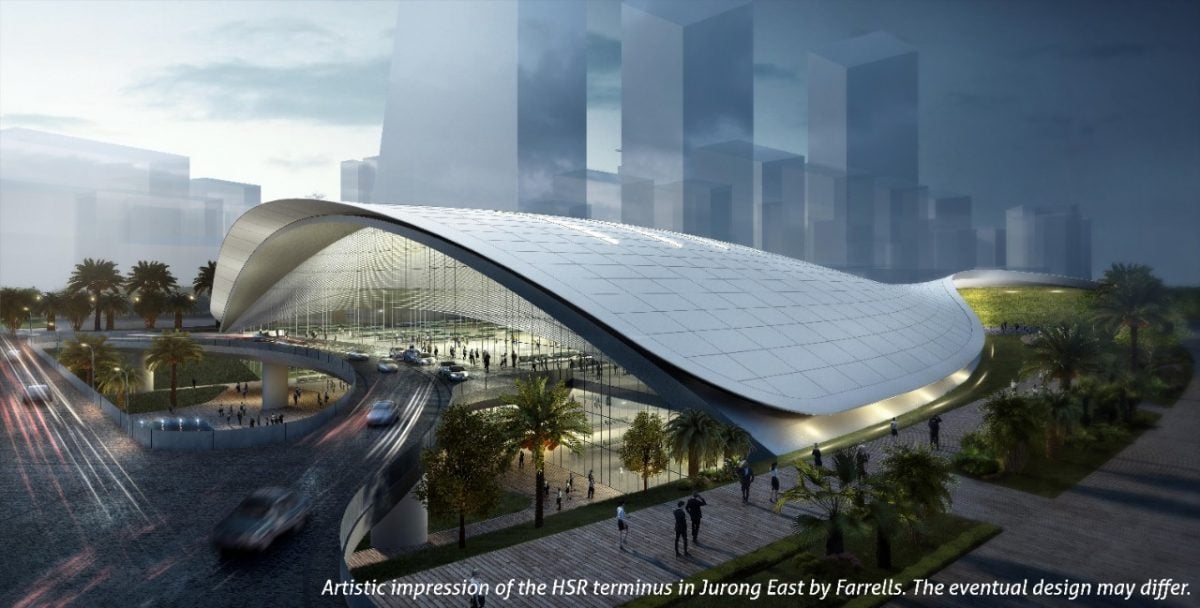 When it was announced that the Kuala Lumpur – Singapore High-Speed Rail (HSR) project has been cancelled, one of the many questions raised was "What will the land be used for?" 
After all, HSR was one of the selling points for buying a property in Jurong. Initially touted to cut down travelling time between Singapore and Kuala Lumpur to 90 minutes by train, it would have facilitated more efficient travel between both sides, be it for leisure or business. 
Background of the HSR project
The project was first agreed by both countries in 2013, with the Memorandum of Understanding and bilateral agreement signed in 2016. 
What followed were several changes proposed by the Malaysian government, with both sides failing to reach a consensus afterwards. After the agreement lapsed on 31 December 2020, the project was terminated on 1 January 2021. 
Malaysia has since compensated Singapore more than S$102 million for the termination of the HSR, as announced by both countries on 29 March. 
The land in question 
The government has acquired two land parcels for the project. One of them is the 67ha land that Jurong Country Club previously occupied. 12ha of this land had been set aside for the HSR terminus. 
According to the Ministry of National Development, this plot is a white zone and is subject to detailed planning. So it can be used for mixed developments such as residential and commercial spaces, and community facilities. 
The other plot is also a former site of a country club. Spanning 143ha, it used to be home to Raffles Country Club. Part of this site will be used for the Integrated Train Testing Centre. 
The HSR was to be in the heart of Jurong Lake District (JLD) — set to be Singapore's second CBD that would include a commercial precinct, housing and nature. The district will also see a 7ha integrated tourism development from 2026 onwards. 
On the whole, the JLD will be fully developed in 20 to 30 years. It's also expected to create more than 100,000 new jobs in industries including maritime, infrastructure and technology, and 20,000 homes. 
The government has since said the HSR termination would not affect plans for the JLD. On the other hand, this provides opportunities to reexamine plans for the district, including what the land set aside for the project could be used for. 
Here are some developments that we think can potentially be built on the land. 
Housing projects
Spanning 67ha, the former Jurong Country Club is large enough for BTO and condo projects. So it's possible that we see residential developments being launched there. 
This is especially since there hasn't been a BTO project in Jurong East in a long time, with the first one in 10 years launching in August this year. There hasn't been new private home launches in the area in a while either. The newest condo in Jurong, Lake Grande, got its Temporary Occupation Permit (TOP) in 2020. 
As more organisations adopt flexible working arrangements, there's been a decreased need for office space. And with people needing more space to work from home, perhaps we'll see bigger homes being built at this site. 
On the other hand, given its proximity to industrial developments, it's less likely that housing projects will be built at the former Raffles Country Club site. 
Retirement village 
Building a retirement village at the former Jurong Country Club site is another viable option. It can comprise private homes and two-room Flexi flats integrated with medical care facilities and lifestyle amenities. This will still allow the elderly to have their own space in their retirement years, while getting close access to healthcare. 
The flats can be similar to HDB's Community Care Apartments, which was first launched in Bukit Batok earlier this year. With an application rate of 4.2, we can expect the government to build more of such housing. 
Community facilities
Community facilities can also be built on these sites. This can include parks and activity centres, providing residents and those who work in the area with more recreational options. 
Additionally, part of the former Jurong Country Club site can be set aside for childcare facilities to support families with children. 
Commercial spaces
Instead of the conventional office, we may see new office models being built on both HSR sites. This can include more co-working spaces and office spaces with flexible leases to cater to the rise in remote working. 
Another change brought by the pandemic is the growth of logistics and e-commerce sectors. As online shopping becomes the new norm, these sites provide suitable spaces for logistics hubs and warehouses. 
Cloud kitchens can also be set up at these sites to support the booming food delivery industry. 
High-tech farming
Other than residential and office spaces, perhaps the land can be used for high-tech farming. With more food produced locally, it can reduce our reliance on imported supply and buffer potential shortages. 
This also supports one aim of Singapore's Green Plan 2030 — to produce 30% of food locally by 2030 to enhance our food security. 
Lifestyle attractions 
We're hoping developers won't build another mall or F&B outlets on these sites though. From JEM to Jurong Point, residents are already spoiled for choice, given the number of malls in the area.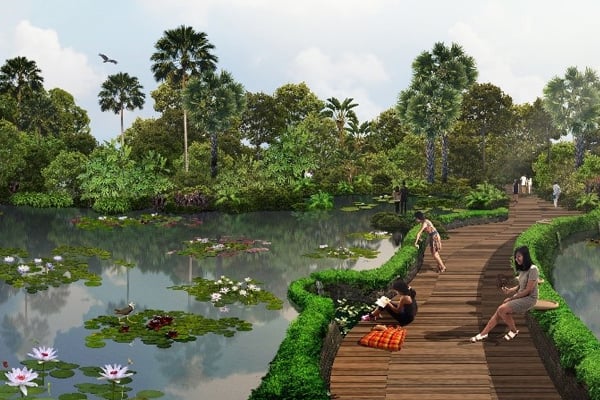 Jurong may be a little far for those who don't live in the west. But as we can see from the pandemic, Singapore needs more local attraction options. Maybe the area shouldn't just be home to Jurong Bird Park and Jurong Lake Gardens. 
Given the amount of land available, it may be sufficient to build a theme park there. 
The land may be left vacant
On the flip side, the government can leave the land untouched for at least a few years since the HSR project is open for discussions again. 
Plus, there's no rush to build any new development on the sites. The pandemic has brought about manpower shortages and supply chain disruptions, so there have been many construction delays. 
Whatever developments (or parks) will be built on the HSR sites, we hope that they're something we can all benefit from for years to come. 
If you found this article helpful, 99.co recommends HSR terminated: Will property value in Jurong take a hit? and Jurong Lake District is Going to be a New Tourism Hub. 
Looking for a property to buy or rent? Find your dream home on Singapore's largest property portal 99.co!
About Virginia Tanggono
Virginia covers the property news in Singapore, from record sales to profile stories on home ownership. In her free time, she occasionally searches for spoilers of movies and TV shows.
Looking to sell your property?
Whether your HDB apartment is reaching the end of its Minimum Occupation Period (MOP) or your condo has crossed its Seller Stamp Duty (SSD) window, it is always good to know how much you can potentially gain if you were to list and sell your property. Not only that, you'll also need to know whether your gains would allow you to right-size to the dream home in the neighbourhood you and your family have been eyeing.
One easy way is to send us a request for a credible and trusted property consultant to reach out to you.
Alternatively, you can jump onto 99.co's Property Value Tool to get an estimate for free.
If you're looking for your dream home, be it as a first-time or seasoned homebuyer or seller – say, to upgrade or right-size – you will find it on Singapore's fastest-growing property portal 99.co.
Meanwhile, if you have an interesting property-related story to share with us, drop us a message here — and we'll review it and get back to you.
Join our social media communities!
Facebook | Instagram | TikTok | Telegram | YouTube | Twitter