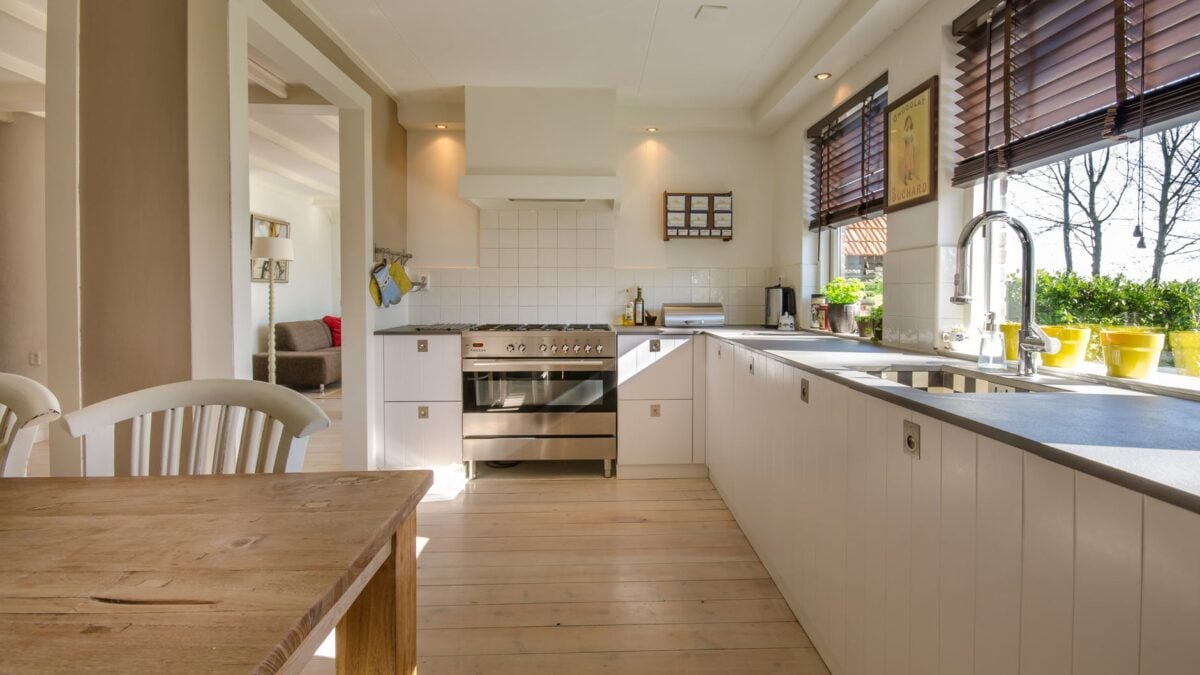 I recently moved into my four-room BTO flat in Tampines. It's freaking awesome, but it took a stressful renovation to get here.
Don't get me wrong, the final product is almost exactly how I pictured it and the pipes and cabinets are intact. But damn, I was racked with anxiety and paranoid for two months – and when you're dropping thousands of dollars on something so crucial, you have every right to be.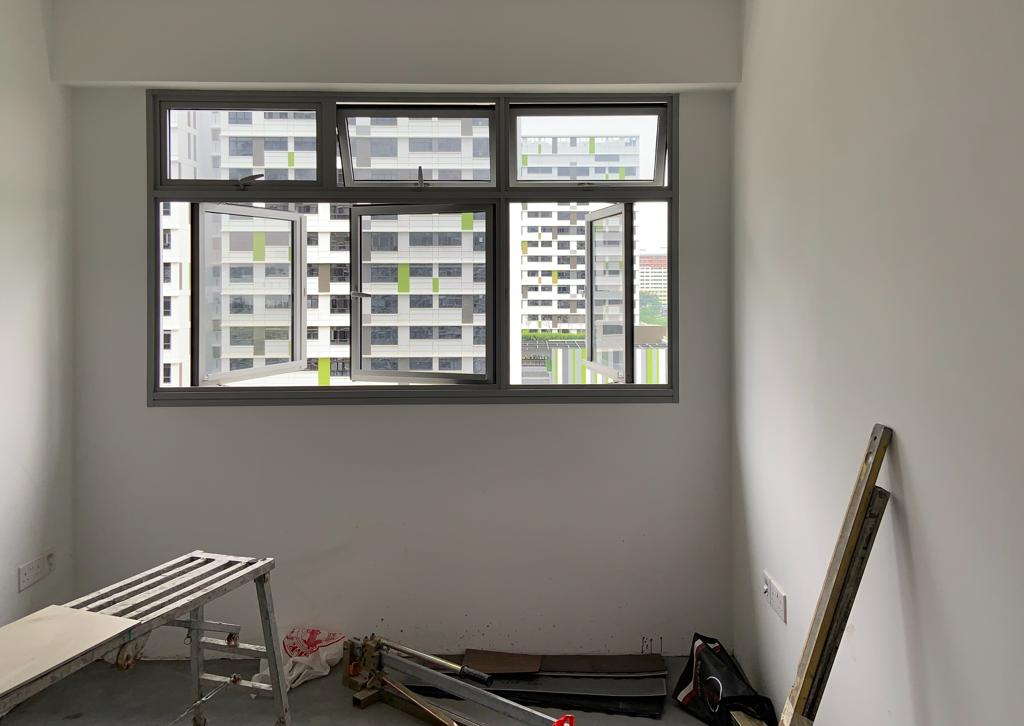 As my husband and I have 9-to-5 jobs, we engaged an interior designer (ID) to execute the renovation. We chose a young ID firm with positive reviews, a decent portfolio and a reasonable quotation. The fact that they were young did not deter me; after meeting many young designers during my stint in the interior-design industry, I knew hiring one could result in a wonderful collaboration.
What made it stressful was this lethal combination: We were too nice (as our friends kept telling us), and they were too sloppy.
Read this: We asked 7 homeowners about their renovation regrets
The initial stage
The ID had us fill a questionnaire of what we liked and disliked, and our priorities, among other things. We were very clear about what we wanted: a simple canvas with several elements that would make our home less cookie-cutter. My husband is a cooking enthusiast, so naturally, we envisioned the kitchen to be the focus of our home.
Discussions with the project manager and designer were always open, fun and productive. As we were all in our 20s and 30s, it felt much easier to share our ideas. They also listened attentively to our needs and were understanding of our budget.
But things started heading downhill when the renovation began. Here's (almost) everything that went wrong.
#1 Multiple and continuous errors in the quotations
There were errors in the quotations from the very start, which should have been a warning sign. We didn't let it affect us because we figured they were busy, there were so many items on the list, it's still a work in progress, blah blah blah.
Mistake one.
Because this also meant we had to double, triple check the invoices. We simply couldn't trust them to do a good job. And boy, we spotted so many mistakes. At one point, we pointed out SIX mistakes in one short invoice. The revised invoice had mistakes, too. Our final payment also had an item that was supposedly from another project.
For the record, I don't think they were trying to cheat us of our money – they were just sloppy and unprofessional.
What I learnt: Stay on top of your IDs, no matter how "chummy" you are with them. It's also important to have things in black and white so you can refer to them later, be it payments and calculations or even photos of the site. And check every damn line on your quotation!
#2 Wrong piping route
When we met on site, the ID realised that the contractors installed the piping for our stove on the wrong side of the kitchen. This happened because the latest render was not updated at the site. Ha, I don't know what would have happened if no one had noticed this; having the correct render at site seemed pretty basic to me. As they spotted it in time, I let it slide. (Mistake two, I guess.)
What I learnt: Go to the site and see if the photos they've pinned up and the renders they've sent to the painters and other contractors are accurate. Remember, you are spending your hard-earned money on the renovation and will be living in the property for years. You have the right to be paranoid.
#3 Making decisions on our behalf
During a visit to the house, my in-laws pointed out that I didn't have cement bases for the kitchen. At this point, the tiles had been laid and cabinets were to be installed soon.
A cement base acts as a waterproof barrier that prevents the bottom of the wooden cabinets from getting wet – and eventually warping – when you clean your kitchen floor.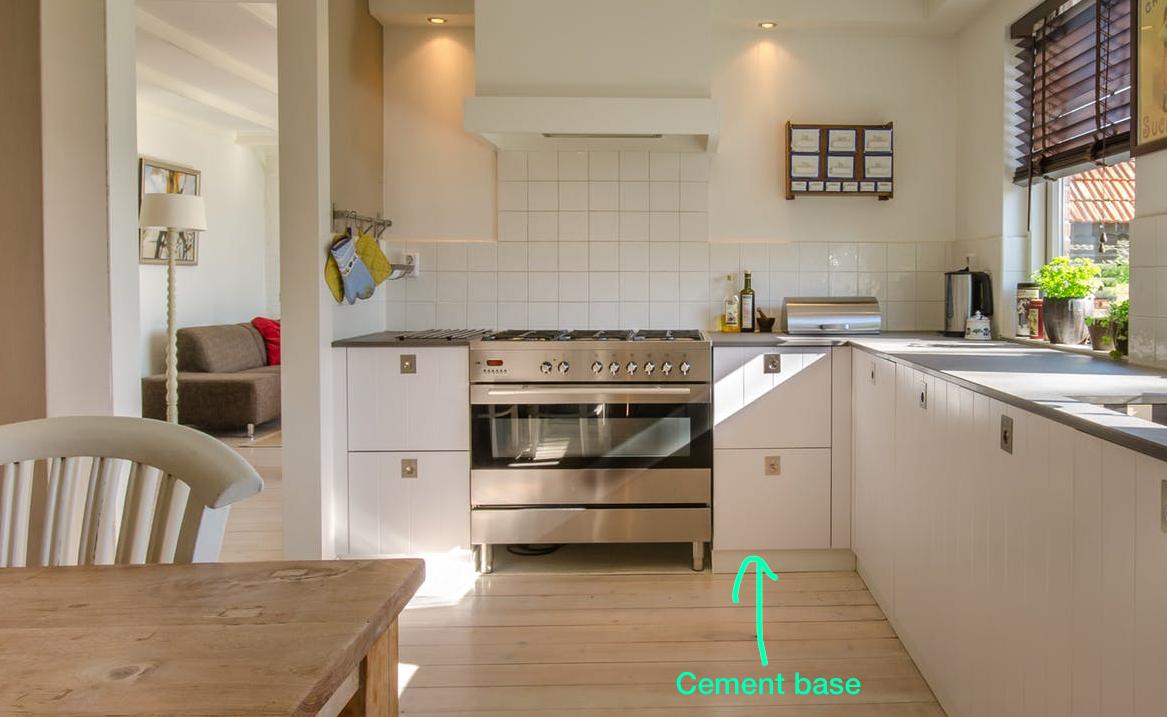 When we brought this issue up, our ID said, "We usually take note of this [sort of] request earlier. It's hard to execute it now but we will let you know the cost in the morning. These days, we do straight carpentry as [there is] not a lot of oily cooking in homes and homeowners don't use buckets of water to wash their floors." And as if for good measure, a smiley face was included at the end of the message.
Remember when I mentioned my husband was a cooking enthusiast? We discussed it at length in our meetings, and even decided to install kitchen doors to keep cooking fumes out. We also requested tiles in the kitchen because we plan to wash our floors and vinyl would not be suitable for that. Anyone could tell that we would indeed be doing lots of cooking.
I lost my cool when the ID simply replied that he understood and proceeded to tell us the additional charges. As their mistakes and sloppiness were piling up, I could no longer tolerate their dismissiveness. I demanded the ID waive the cost as they did not give us options in the first place and made the mistake of assuming our kitchen habits – especially after we had told him that the kitchen was a central part of our home.
What I learnt: Use your parents', relatives' and friends' houses as guides. As new homeowners, you may not realise what is necessary and what is not. Pay attention to the smallest details, from where the lights are positioned to how they plan their rooms, and ask your ID about it. Don't be afraid to repeat your points, too, so your interests and needs come across clearly. A good ID won't need several reminders but it's better to be safe than sorry.
#4 Not following the renders
The installation of our track lights was done according to what the contractor felt was appropriate, rather than what the render showed. For example, our bedroom track lights were extended to the end of the room where the bed would be instead of the centre of the room. The main contractor explained that "you need lights above your bed". FYI, what we actually need is for the lights to have equal throw throughout the room – not only the sleeping area.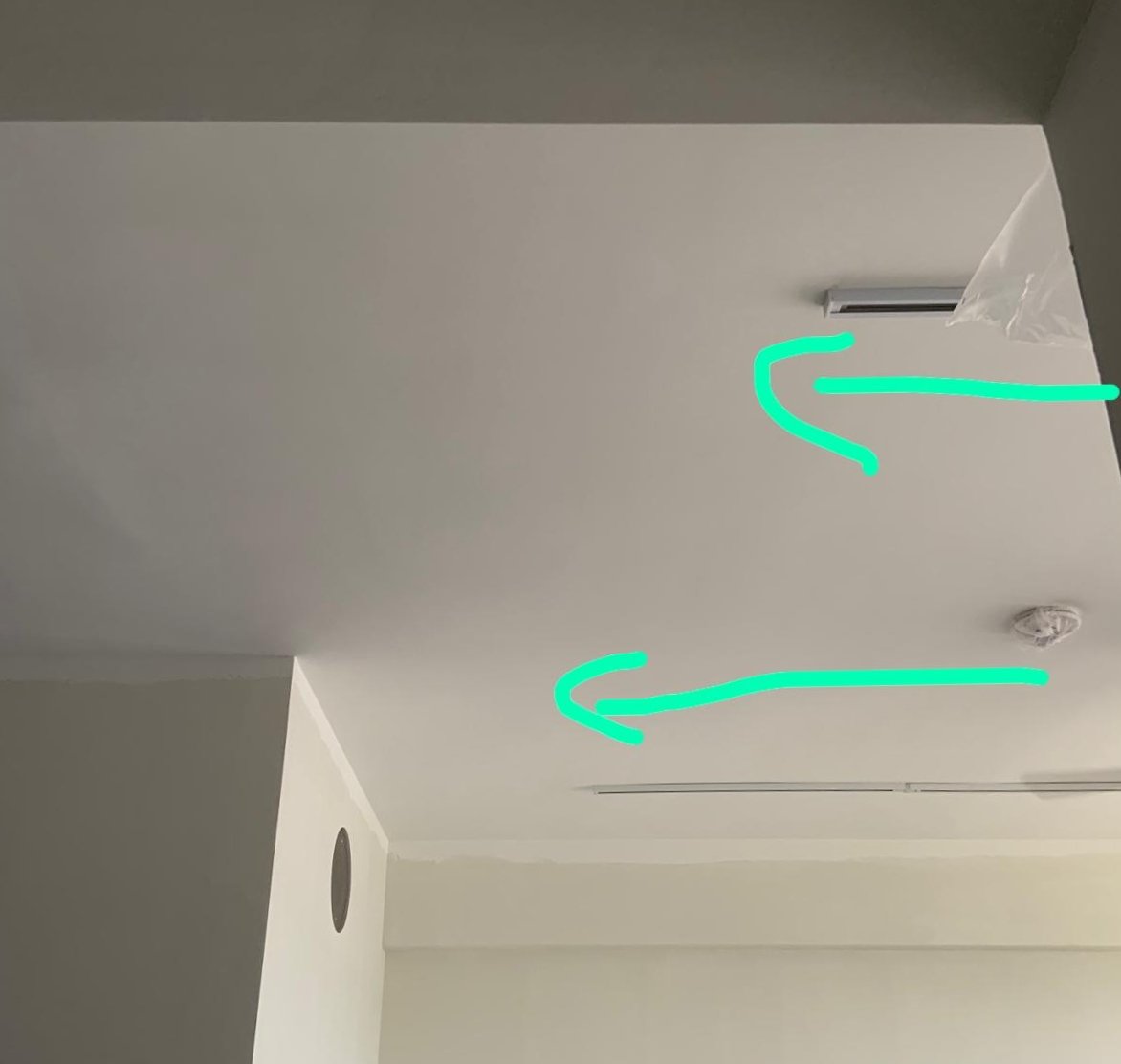 Our two track lights in the living room were not of equal length. The main contractor's simple reasoning was that one wall was longer than the other. Laughable.
P.S: One of our track lights wasn't even installed in a straight line.
P.P.S: I don't know where the designer was in all of this.
What I learnt: The render you signed off on is your protection. If something does not follow it – even the smallest detail like my uneven track lights — the ID has an obligation to make changes so that it does. Having uneven track lights would bug the hell out me every time I look at it.
#5 No foresight and planning as they go
When we realised that the master-bedroom door opened towards our wardrobe doors, we asked for it to swing the other way so as not to block the wardrobe. We agreed to pay the additional $120 labour fee for this. Much later, the ID realised that changing the direction would mean blocking the light switches when the door is open.
We eventually kept the door as it was, but this made us realise that the ID was just planning and executing as he went along with the renovation and our requests. A good ID, to me, would have noticed the flaw in their client's ideas much earlier.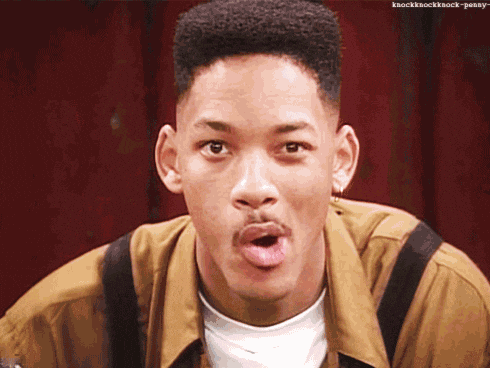 Our bathroom doors were also installed before the door frames were painted. The painters, bless their souls, had a difficult time painting the frames without leaving marks on the doors. We couldn't rely on thinner either as it would have affected the look of our customised wooden doors.
The ID should have coordinated and communicated with the painters. We could have asked them to remove the doors before the painters came, but at this point my husband and I were pretty much sick of the situation and couldn't wait to end the renovation.
What I learnt: It's normal for the cost of your renovation to change during the process as things are bound to be removed or added. However, having an ID who plans as they go can only be detrimental to the home and your wallet because last-minute costs add up.
For example, the bedroom doors I chose came with unappealing and not-so-ergonomic handles. To change all three of them, I would have had to top up $195. The issue here isn't the price, but that these choices and additional costs should have been brought up earlier in discussions. $120 here, $195 there… they all add up. Door handles and kitchen bases are very important features so it's best to finalise these decisions early in the process.
If I knew I had to spend on these features while keeping to my budget, I would have saved on the not-so-crucial things. I could have chosen cheaper tiles or not spent so much on shower fittings. Every cent counts!
#6 Aircon units were not centralised
Two of our aircon units were not centralised above the door but rather, tucked in a corner. The end result looked really odd. The ID's excuse? Even though the installers had asked where to position the aircon units beforehand, the ID had assumed the installers would know to centralise them. And, to loosely quote the ID, "This wouldn't have happened with our own aircon contractors."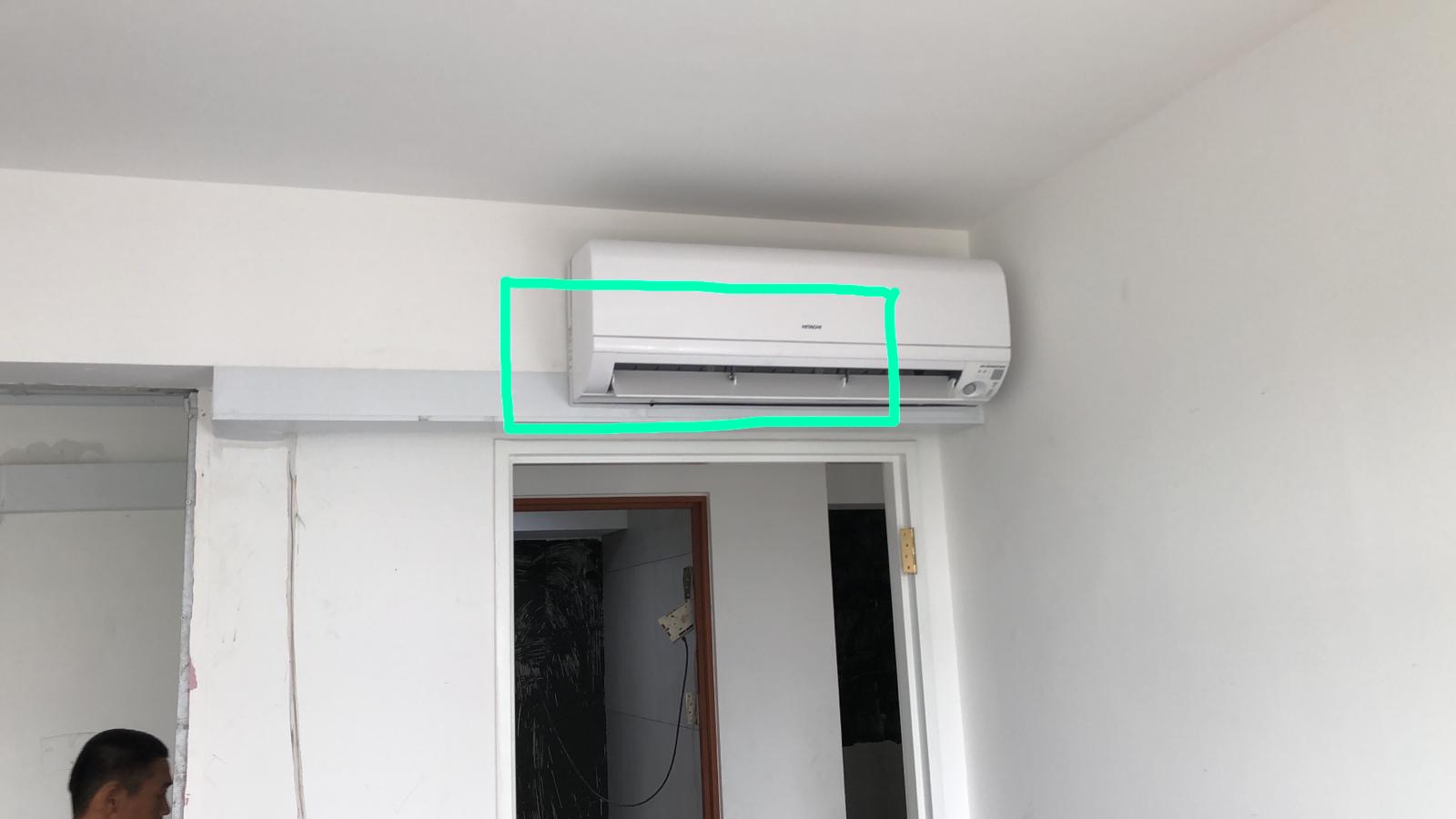 Our reply to them was that it was precisely because these weren't their own contractors, that they shouldn't assume that the installers would do a good job. Besides, it is up to the client to choose who to buy aircons from. The ID's job was to coordinate the installation properly.
What I learnt: When you are unhappy with something, bring it up. Things can be changed – sometimes with a fee – but there is no harm in exploring options so you can make an informed decision. Luckily, the re-positioning of my aircons did not incur any costs.
#7 Not delivering on their promises
At the start, I was the main contact point for the installation of my kitchen appliances and aircon units. It was frustrating as I would spend my work mornings coordinating instead of working. Why weren't the IDs doing their job? How were we to know what time the contractors were at site and available to receive the items?
When we flagged this issue, the ID said that coordination came with a fee. The previous coordination they did manage for us (with City Gas for our pipes) was FOC, out of goodwill.
My husband and I agreed that if this had been stated beforehand, it would not be a problem. However, the ID had – during the meetings – promised to take care of everything. "Just send us receipts of your items and we will coordinate for you, no problem."
In the end, much to the dismay of our friends who were watching this saga unfold, we compromised: We decided to handle the re-positioning of the aircons, and the IDs will fulfil their promise to coordinate everything else.
What I learnt: Ask about labour and coordinating fees beforehand. Clear up what the roles of your IDs are. Each ID works differently; some consider coordination as part of their job, some don't. Go with what you are comfortable with.
Final thoughts
I often wondered if my renovation would have been less stressful if I had taken on a more expensive and established ID firm. After meeting lots of happy clients as a design writer, I can safely say that excellent service is not necessarily determined by how much you pay. And one should not be spending beyond their means.
However, quality work and service do come at a price. A more established brand would not commit the same rookie mistakes as my ID did. They would have had years of experience, and a team of responsible contractors who take pride in their renovation work as well as designers who know how to guide clients during this undoubtedly stressful journey.
Have a strict budget like me? There's no easier way to say this. It's time to suck thumb and be prepared to work hard alongside your ID.
I'd like to end the article by saying that I am thankful that my home is fully completed, and all the mistakes have been rectified. We've all heard of even shoddier renovations and clients who were cheated out of their money. These things can happen to anyone, so it's important to be alert and conscientious.
Good luck!
---
Did you go through a stressful renovation too? Let us know in the comments section below.
If you found this article helpful, check out Property agent busts rental scam on viral TikTok video and 5 real estate scams that could run rampant during Covid-19.
New launch alert! Welcome to Grand Dunman
About 99.co
We are a property search engine with the overarching goal of building a more transparent and efficient property market. We are working towards that future by empowering people with the tools and information needed to find a place to live in the best way possible.
Looking to sell your property?
Whether your HDB apartment is reaching the end of its Minimum Occupation Period (MOP) or your condo has crossed its Seller Stamp Duty (SSD) window, it is always good to know how much you can potentially gain if you were to list and sell your property. Not only that, you'll also need to know whether your gains would allow you to right-size to the dream home in the neighbourhood you and your family have been eyeing.
One easy way is to send us a request for a credible and trusted property consultant to reach out to you.
Alternatively, you can jump onto 99.co's Property Value Tool to get an estimate for free.
If you're looking for your dream home, be it as a first-time or seasoned homebuyer or seller – say, to upgrade or right-size – you will find it on Singapore's fastest-growing property portal 99.co.
Meanwhile, if you have an interesting property-related story to share with us, drop us a message here — and we'll review it and get back to you.
Join our social media communities!
Facebook | Instagram | TikTok | Telegram | YouTube | Twitter