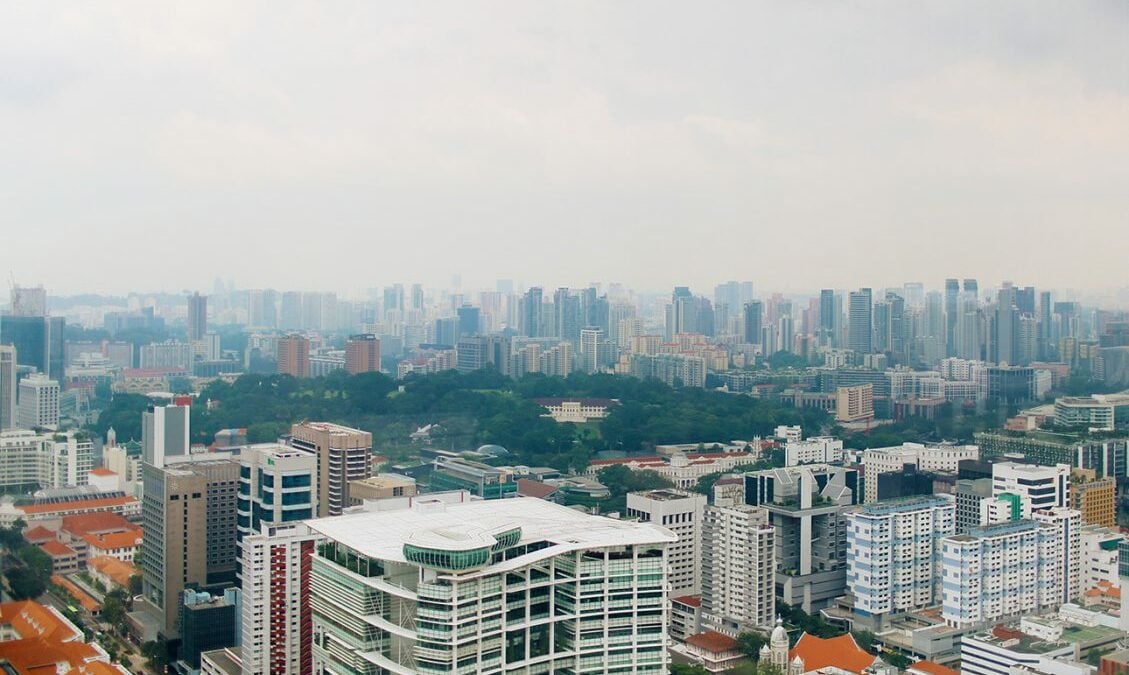 With Singapore being a forward-looking city, the one constant you can count on is its ever-changing, ever-evolving facade. This city moves in an unceasing flux of facelifts, with many developers tendering en blocs for older developments.
The real estate market saw 31 en bloc deals in 2017 and 36 deals in 2018. Many iconic buildings we grew up with are no longer around, leaving only pictures and memories to look back fondly on.
With the government's focus on rapid development and improvement of the city, few buildings are spared from being swept up in this dynamic wave.
The Palisades en bloc
One such notable landmark is a three-decade-old condo tucked away in Pasir Panjang Road. This condo belies a unique secret – a one of a kind funicular lift in Singapore. The elevator moves sideways instead of vertically, opening up on both sides to cater to residents from the private entrance of their flats.
Like many others before it, residents agreed to put the building up for en bloc. This means the unique lift will be lost along with the demolition of the entire condo to make way for a new development.
We take a look back at some notable landmark sites that have been converted into new developments.
1. Before: Pearl Bank Apartments
After four attempts, the iconic horseshoe-shaped building known as Pearl Bank Apartments was sold to CapitaLand in a S$728 million collective sale in 2018. This sale price translates to a land price of approximately S$1,515 per sq ft per gross floor area.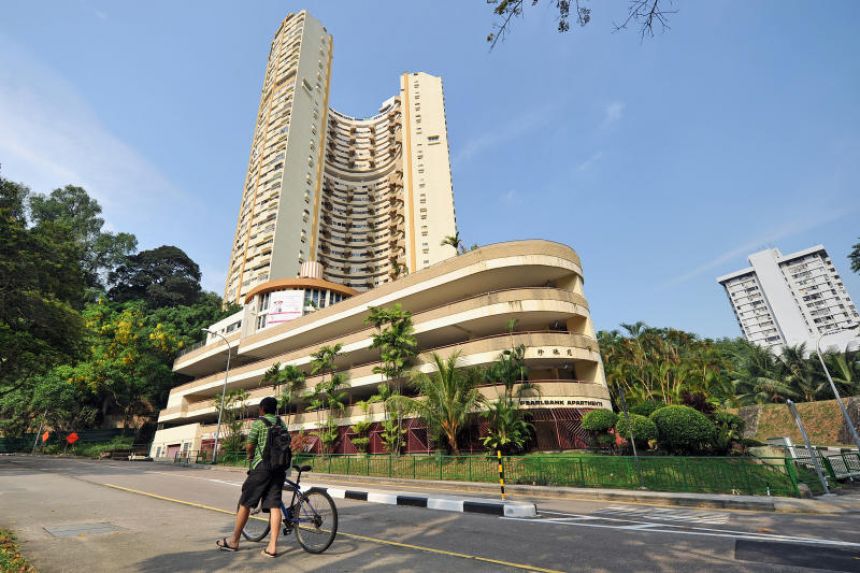 Located conveniently in The Central Region of Singapore near Outram Park MRT station, the 37-storey landmark building will be redeveloped into a high-rise residential development with about 800 units.
Residents of Pearl Bank Apartments were initially keen to conserve the multi-strata development due to its history and design. However, it was ultimately determined to be too costly and unviable after deeper analysis was carried out on the building's structure.
Owners of apartment units ranging from 1,323 sq ft to 3,993 sq ft are poised to receive between S$1.8 million and S$4.9 million from the collective sale tender. Owners of commercial units will get between S$1.2 million and S$46.9 million for their units of sizes ranging between 700 sq ft and 5,630 sq ft.
After: One Pearl Bank
A spanking new 39-storey, 774-unit condominium was erected in place of Pearl Bank Apartments. One Pearl Bank's opening day in July 2019 saw thousands of prospective buyers flocking to One Pearl Bank's sales gallery.
It was a popular launch, with 80 per cent of the 200 released units being snapped up in the first weekend. Amongst them were former residents looking to return to their old homes.
The new building pays homage to the former iconic C-shape of Pearl Bank Apartments, featuring two curved towers joined at the roof by sky bridges.
Prices start at S$970,000 for a 431 sq ft studio apartment, all the way up to at least S$3.5 million for a 1,432 sq ft four-bedder unit. The average price of One Pearl Bank is S$2,400 per square foot – almost two times that of the average per square foot of the old Pearl Bank Apartments.
Standing at 178m above sea level, One Pearl Bank will be the tallest building in the Outram Road area. The project is estimated to be completed in Q4 2023.
Here's 7 interesting things to know about One Pearl Bank.
2. Before: Liang Court
Built in the early 1980s, Liang Court was a shopping mall located in bustling Clarke Quay along the Singapore River. The iconic 25-storey brown twin towers were part of a mixed-use complex that included Novotel Clarke Quay and Somerset Liang Court Residences.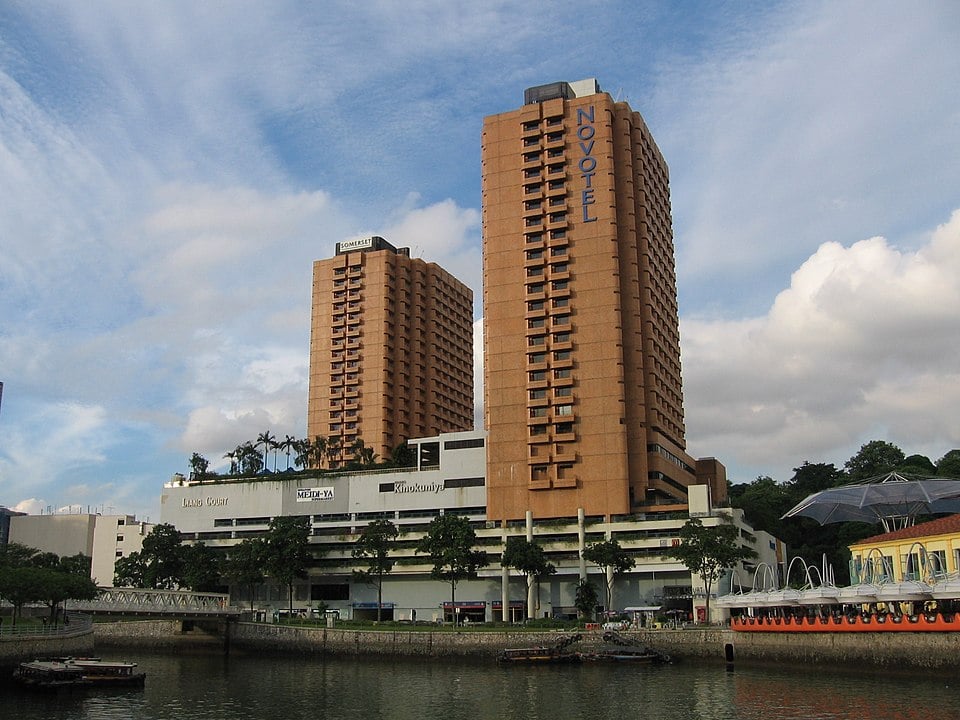 The complex catered mainly to the Japanese expatriates and community in Singapore, with many Japanese retail options such as department store Daimaru, bookstore Kinokuniya as well as supermarket Meidi-Ya.
After a few years of declining business, the mall was finally sold in March 2019 to CapitaLand and City Developments Limited (CDL). It was demolished in August 2021, going out without much fanfare due to the pandemic thinning out the crowd.
After: Canninghill Piers
Breathing new life into the vicinity, Canninghill Piers took the place of Liang Court with a mixed development of residential and commercial properties to be built by 2024.
Featuring 696 apartment units across two residential towers, the new property connects to Fort Canning Park via an overhead pedestrian bridge. The commercial component will be seamlessly linked to Clarke Quay, giving future residents endless F&B and retail options conveniently located right on their doorstep.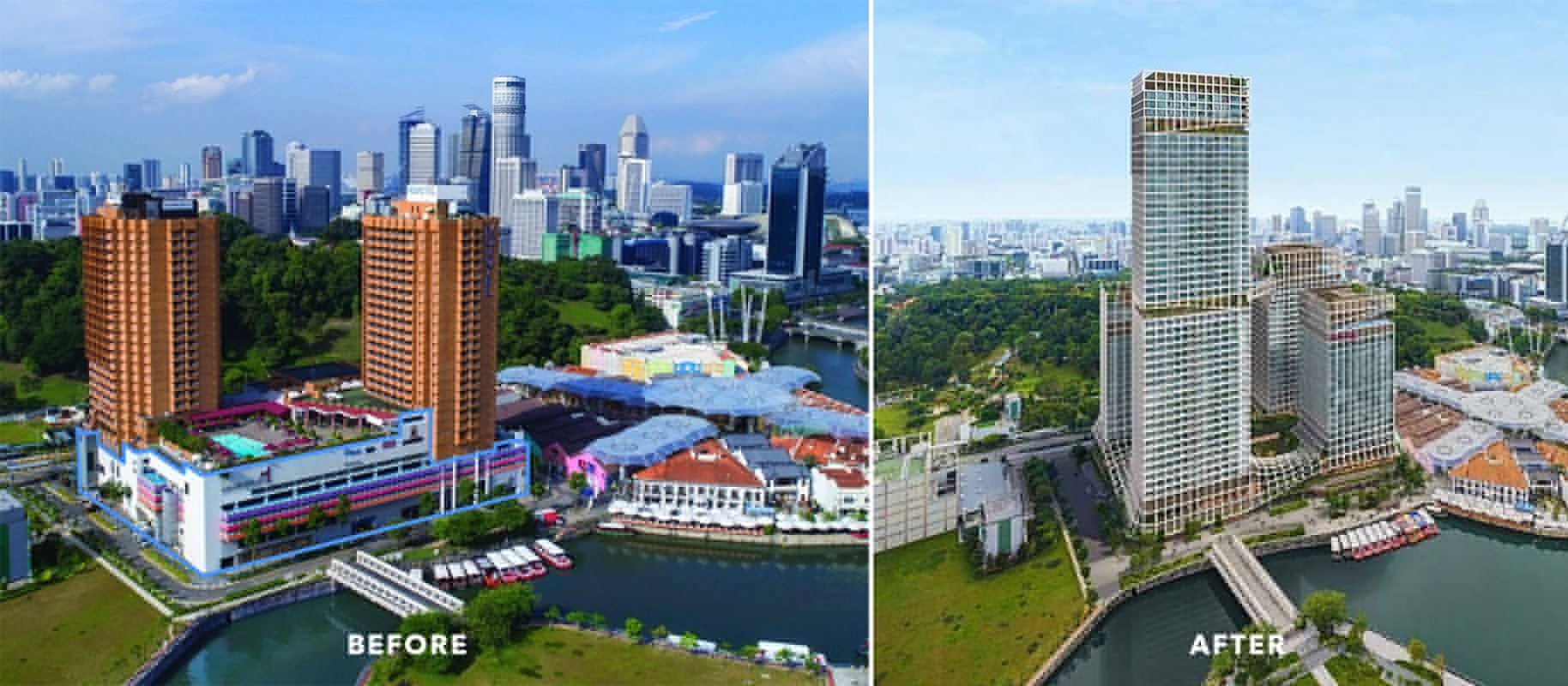 With a double facade, future residents of Canninghill Piers can take in scenic views of either the Singapore River or Fort Canning Hill.
The launch weekend on 21 November 2021 was a wildly successful one. 538 units were sold at an average selling price of S$3000 per square feet, bringing the total sales value over S$1.18 billion. The project's sole penthouse of 8,956 sq ft and located on the 48th floor was also snapped up for S$48 million (S$5,360 psf).
As part of URA's 2019 Master Plan, the river promenade next to the property will also be rejuvenated. This includes improving pedestrian accessibility and footfall near the Singapore River. The new integrated development has excellent connectivity as it will be directly linked underground to the Fort Canning MRT station.
Here's 3 things to know about the new Canninghill Piers condo.
3. Before: Normanton Park
Originally built by HDB in the 1970s as affordable housing for military personnel from the SAF, Normanton Park became privatised in 1993 and had a successful en bloc in 2017.
The original apartment complex housed 488 units across 13 blocks, with a total land size of 61,408.9 sqm (660,999.9 sq ft).
Situated just off the Ayer Rajah Expressway, Normanton Park is just a stone's throw away from prestigious education institutions, including Anglo-Chinese School (Independent), Fairfield Methodist primary and secondary schools as well as the National University of Singapore.
The en bloc exercise garnered 87.3% of the owners' consent in just slightly over two months and was sold for S$830.1 million to Kingsford Huray Development. This was the highest land price for a 99-year leasehold collective sale site that year.
Each owner would have received a sum of between S$1.68 million to S$1.86 million for every successful sale.
After: Normanton Park condo
Set to TOP in December 2023, the new Normanton Park is being redeveloped into a luxury condominium with 1862 units spanned across 9 towers, including 22 unique terrace house villa units.

The development will also feature 7 commercial shop units and even a restaurant, all within the compound for the convenience of the residents. Nature lovers can have a respite from the hustle and bustle of city life as the condo is seamlessly integrated with Kent Ridge Park.
It was a popular launch, selling almost a third of all units on the first day. Prices start at S$974,000 for a one-bedroom unit and go all the way up to S$2,975,000 for a five-bedder.
4. In process: Golden Mile Complex
Built almost half a century ago in the 1970s, this one of a kind landmark is iconic for its Brutalist architectural style. It is shown in the building's features, which includes a step terrace, slanted beams, and staggered staircases. It is also amongst the first in terms of being a mixed-use development, housing a combination of offices, shops and residences all in one building.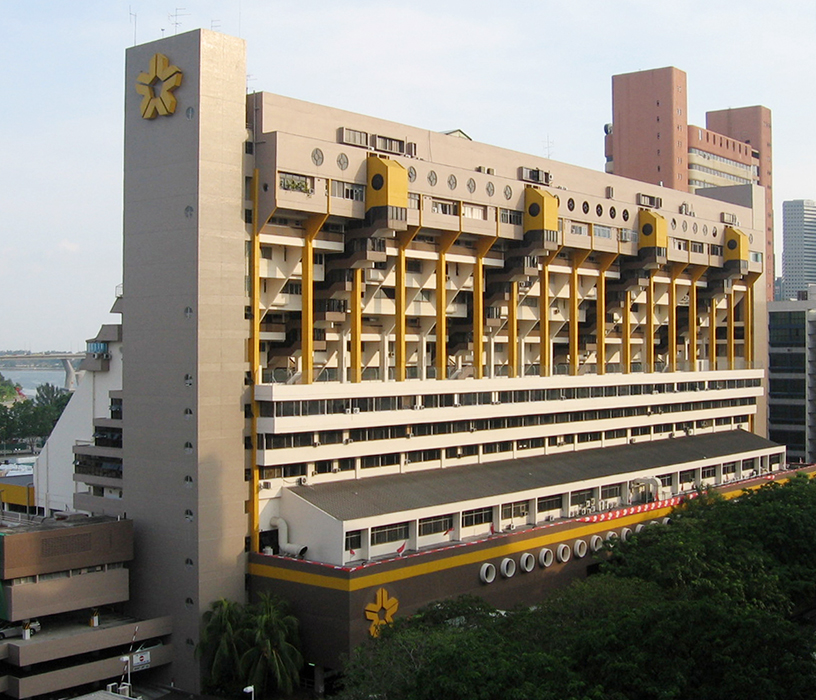 Most notably known for its Mookata restaurants and Thai discos, Golden Mile Complex is the favourite hangout among Thai nationals living in Singapore. Some have even referred to it as 'Little Thailand'.
Property transactions within the complex are understandably extremely rare as there are only 68 residential units, with 411 shop units and 226 office spaces.
Although it was gazetted to be conserved in October 2021, it has been put up for collective sale again at the same reserve price of S$800 million. This comes as no surprise as the complex is situated in the prime location of District 7 and a mere 10 minutes away from the Central Business District and Orchard Road.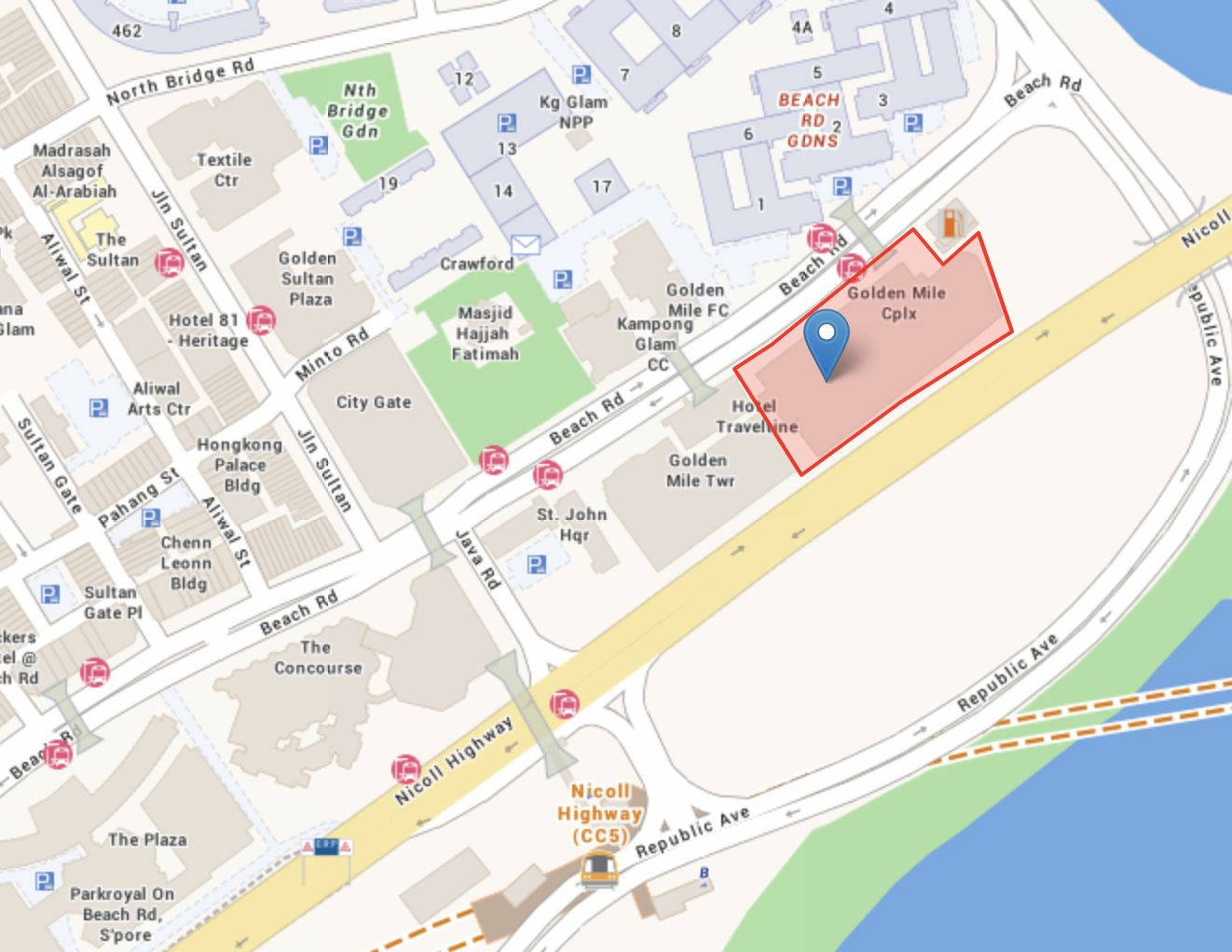 Without a doubt, when it comes to choosing between preservation or redevelopment, the government's priority is to ensure constant growth for the country. SERS and en bloc exercises are necessary to achieve just that.
This means that we can expect more older buildings to be put up for sale in future, including iconic landmarks like the ones above.
---
Which residential or mixed-use landmarks do you think will undergo an en bloc sale next? Let us know in the comments section below or in our Facebook post.
If you found this article helpful, 99.co recommends checking out What factors are necessary for a possible en bloc or collective sale? and A tale of two en bloc attempts.
Looking for a property? Find the home of your dreams today on Singapore's fastest-growing property portal 99.co! If you would like to estimate the potential value of your property, check out 99.co's Property Value Tool for free. Meanwhile, if you have an interesting property-related story to share with us, drop us a message here — and we'll review it and get back to you.
New launch alert! Welcome to Grand Dunman
About Jamie Wong
Looking to sell your property?
Whether your HDB apartment is reaching the end of its Minimum Occupation Period (MOP) or your condo has crossed its Seller Stamp Duty (SSD) window, it is always good to know how much you can potentially gain if you were to list and sell your property. Not only that, you'll also need to know whether your gains would allow you to right-size to the dream home in the neighbourhood you and your family have been eyeing.
One easy way is to send us a request for a credible and trusted property consultant to reach out to you.
Alternatively, you can jump onto 99.co's Property Value Tool to get an estimate for free.
If you're looking for your dream home, be it as a first-time or seasoned homebuyer or seller – say, to upgrade or right-size – you will find it on Singapore's fastest-growing property portal 99.co.
Meanwhile, if you have an interesting property-related story to share with us, drop us a message here — and we'll review it and get back to you.
Join our social media communities!
Facebook | Instagram | TikTok | Telegram | YouTube | Twitter