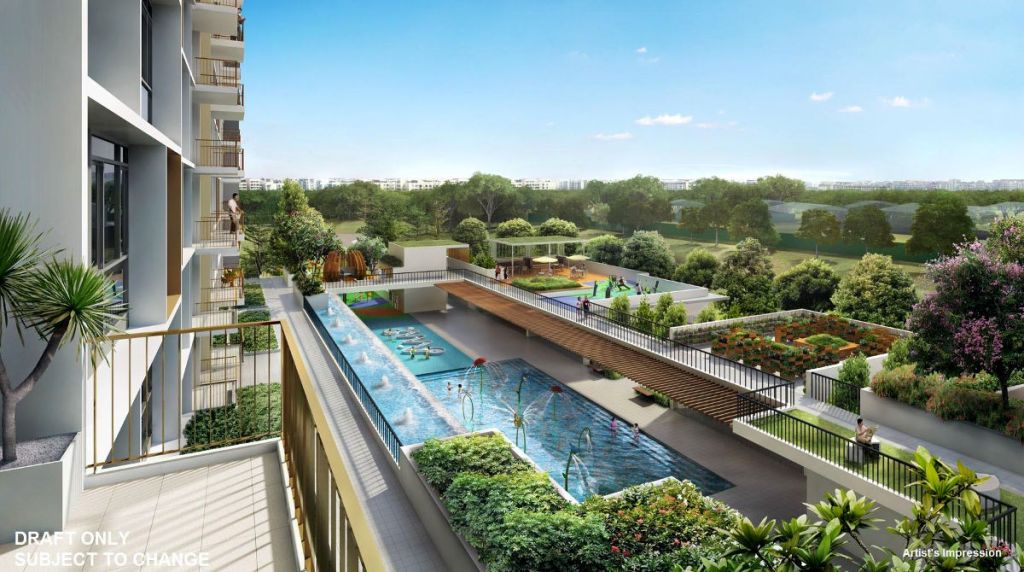 Thinking of getting an Executive Condominium (EC), but unsure of the process? Rest assured, you're not the only one.
Take a load off and let us do the heavy (intellectual) lifting for you with our step-by-step guide to purchasing your very own Executive Condominium.
Before you delve in, just a quick note: this article deals with purchasing an Executive Condominium from a developer. If you're buying from an owner in the open market, the process is identical to buying a private condominium (though restrictions apply if you're buying as a foreigner).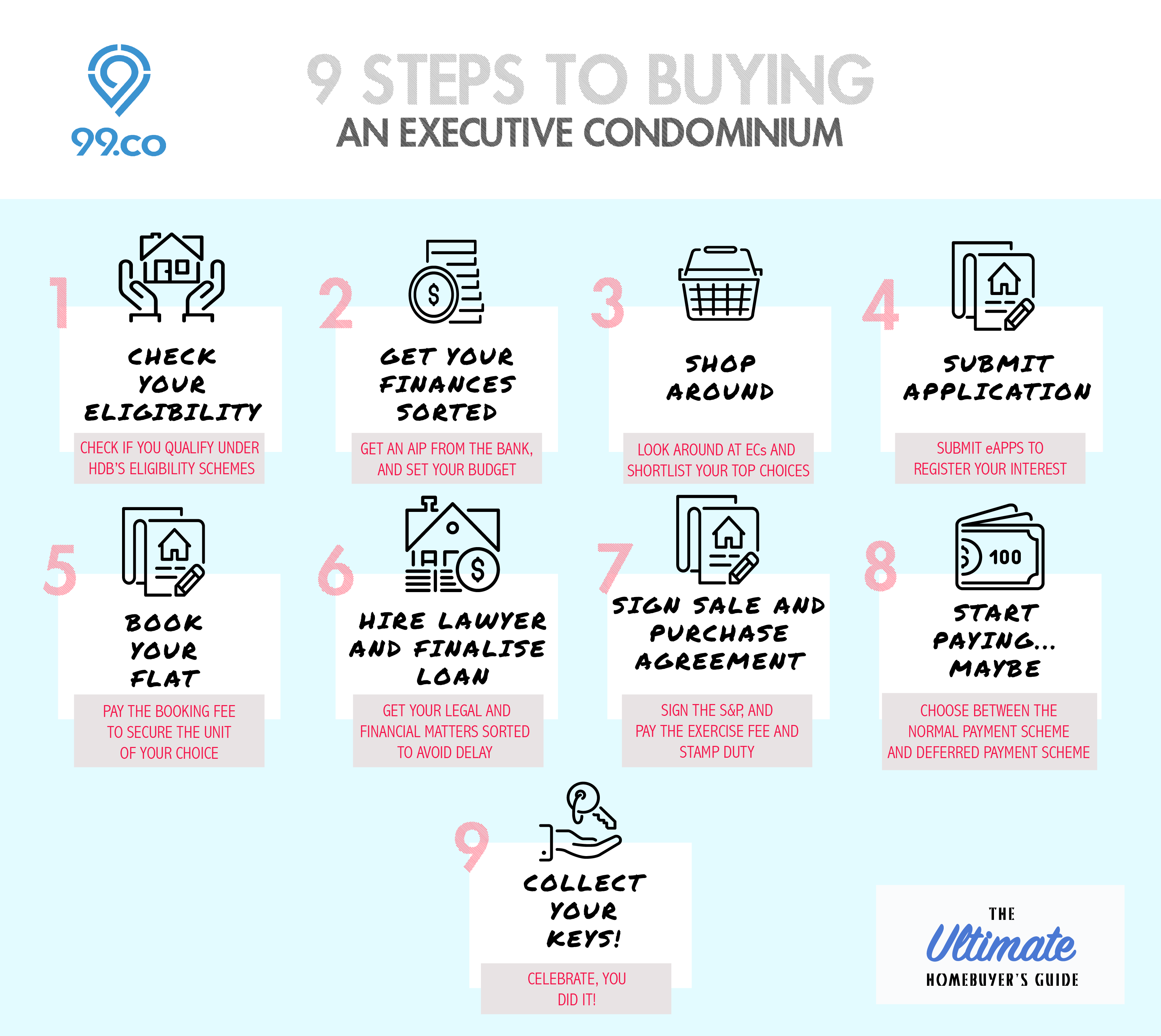 Step 1: Check your eligibility
An Executive Condominium is often described as a type of public-private hybrid housing. Think of it as the government-sanctioned offspring of an HDB flat and a private condominium that's inherited the sleek features of a condominium (such as shared facilities like a swimming pool and gym), but with the ownership restrictions of its second parent, the HDB.
Eligibility conditions and schemes
To qualify, all applicants need to be at least 21 years old (35 years if you're applying under the Joint Singles Scheme). One of you must also be a Singapore Citizen, with at least one other applicant being either a Singapore Citizen or Permanent Resident.
As for singles applying under the Joint Singles Scheme, you'll have to apply with at least one other Singapore Citizen.
Plus, you must apply under one of the following HDB eligibility schemes:
Public Scheme
Fiancé/Fiancée Scheme
Orphans Scheme
Joint Singles Scheme
In addition, your combined gross monthly household income cannot exceed S$16,000.
Who cannot buy a new Executive Condominium
You're not allowed to purchase an EC if you or your co-applicants:
Own non-HDB property (overseas or locally), or have disposed of such property within the last 30 months. This includes condos.
Own/have owned more than 1 of the following: (i) flat bought from HDB, (ii) EC/DBSS flat bought from a developer, or (iii) HDB resale flat bought with a CPF Housing Grant.
Haven't met the Minimum Occupation Period (MOP) on your current subsidised flat. If it's an Executive Condo, you'll need to wait a further 30 months from its date of disposal, before you can apply for a new one.
Have previously cancelled an HDB application after booking a new HDB flat. You'll need to wait for a year before you can apply to buy an EC.
Have previously terminated the Sales and Purchase Agreement (S&P) for a DBSS flat/EC bought using a CPF Housing Grant, in which case you'll have to wait for five years before you can apply to purchase an EC.
Step 2: Get your finances in order
Now that you've found out your eligibility to buy an Executive Condominium, it's on to the trickier question: can you afford one?
Focus on evaluating your financial situation so you know what you can afford. Buying a home isn't just about the purchase price. You need to factor other costs and taxes into your decision.
Get an Approval-in-Principle (AIP) for a bank loan
You won't be able to get an HDB loan to buy an EC, so the only option is to get a bank loan.
You can use your bank loan to cover at most 75% of your purchase price. So you'll need to put in a downpayment of 25%. This includes the 5% Option Fee, which you have to pay in cash. The other 20% can be paid in cash and/or CPF savings.
Approach a bank and get yourself an AIP – that will set out how much the bank will loan you.
(Pro-tip: not all banks offer the same deal, so shop around to get a package that works for you.)
Take note that your loan will be subject to regulations like the Total Debt Servicing Ratio (TDSR) and Mortgage Servicing Ratio (MSR). So depending on your existing loans, the loan amount you can get for the EC might be lower than you expect.
Check out our article on how much you need to earn to afford an EC; it also gives you an idea of the monthly instalments you can service based on your income.
Check your CPF savings
If you intend to use your CPF funds, log into your CPF account to check how much you've got in your account.
For your first property, you should be able to use all the savings in your Ordinary Account up to the Valuation Limit (which is the lower of the purchase price or the value of the property at the time of purchase).
Consider miscellaneous fees, such as resale levy
On top of the purchasing price of the EC, don't forget to factor in costs like legal fees and Buyer's Stamp Duty (BSD), all of which can come up to quite a sizeable sum.
And if you've previously purchased a flat from HDB, EC from a developer, or received a CPF Housing Grant, you may also have to pay an additional resale levy of S$55,000 when purchasing your new EC.
Step 3: Shop around 
Finally, it's the fun part.
Check out our list of all the available and upcoming Executive Condominiums.
Shortlist the ones you're interested in and contact the developers to get more information about the flat. Unlike regular HDB flats, new ECs are bought directly from the developer, not through HDB.
Executive Condos for sale
The Rainforest
341 Choa Chu Kang Ave 3 · D23
3
2
$1,300,000
The Topiary
21 Fernvale Lane · D28
3
2
$1,450,000
The Amore
57A Edgedale Plains · D19
3
2
$1,288,000
Belysa
55 Pasir Ris Dr 1 · D18
3
2
$1,750,000
Twin Waterfalls
102 Punggol Walk · D19
3
3
$1,450,000
The Rainforest
345 Choa Chu Kang Ave 3 · D23
3
2
$1,250,000
Skypark Residences
1 Sembawang Cres · D27
4
3
$1,700,000
Bellewaters
15 Anchorvale Cres · D19
3
2
$1,768,000
Sol Acres
20 Choa Chu Kang Grove · D23
3
2
$1,249,999
Heron Bay
55 Upp Serangoon View · D19
4
2
$1,600,000
Step 4: Submit your application
The application process depends on whether or not the development has officially launched.
If it hasn't, the developer will have you make an electronic application known as an eApp if you're interested in the property.
This is, by no means, an obligation to purchase the EC; it's more of a registration of your interest.
The benefit of completing an eApp is that when the development is officially launched, you'll be given priority to view and book a unit.
Step 5: Book your unit
If you're selected, you'll be invited to an exclusive opportunity to view the show flat and book a unit.
The developer may choose to do this by way of ballot such that applicants are invited to view and book in order of the ballot number. This means the lower your ballot number, the greater the choice of units you have and the higher your chances of getting the unit of your choice.
Depending on your ballot number, you might want to have a few shortlisted units in mind, just in case your first few choices get snapped up by those ahead.
If you're going to book a unit, be sure to bring along the following documents. You'll need them to make the booking:
Proof of identity/citizenship
Proof of income
CPF Housing Grant application form, if eligible. This will ensure that you get to use your CPF savings to pay the balance downpayment, should you wish to do so.
Check out HDB's website for more details on the exact documents needed.
This is also when you'll need to sign the Option to Purchase (OTP) and pay the 5% Option Fee to secure the unit.
You'll then receive a set of Property Details Information (or 'PDI') documents – this is a set of all the floor plans, rules and regulations, offered items and other documents relating to your unit. Afterwards, you'll be asked to go through the terms and details in the PDI documents.
If you intend to use your CPF monies (including any CPF Housing Grant that you're eligible for) to pay for your unit, be sure to complete and send the CPF Withdrawal Form RPS/1A (Residential Properties Scheme) to the CPF Board once you've booked your unit.
The application will then be reviewed by HDB for its approval, which usually takes between 3 to 4 weeks.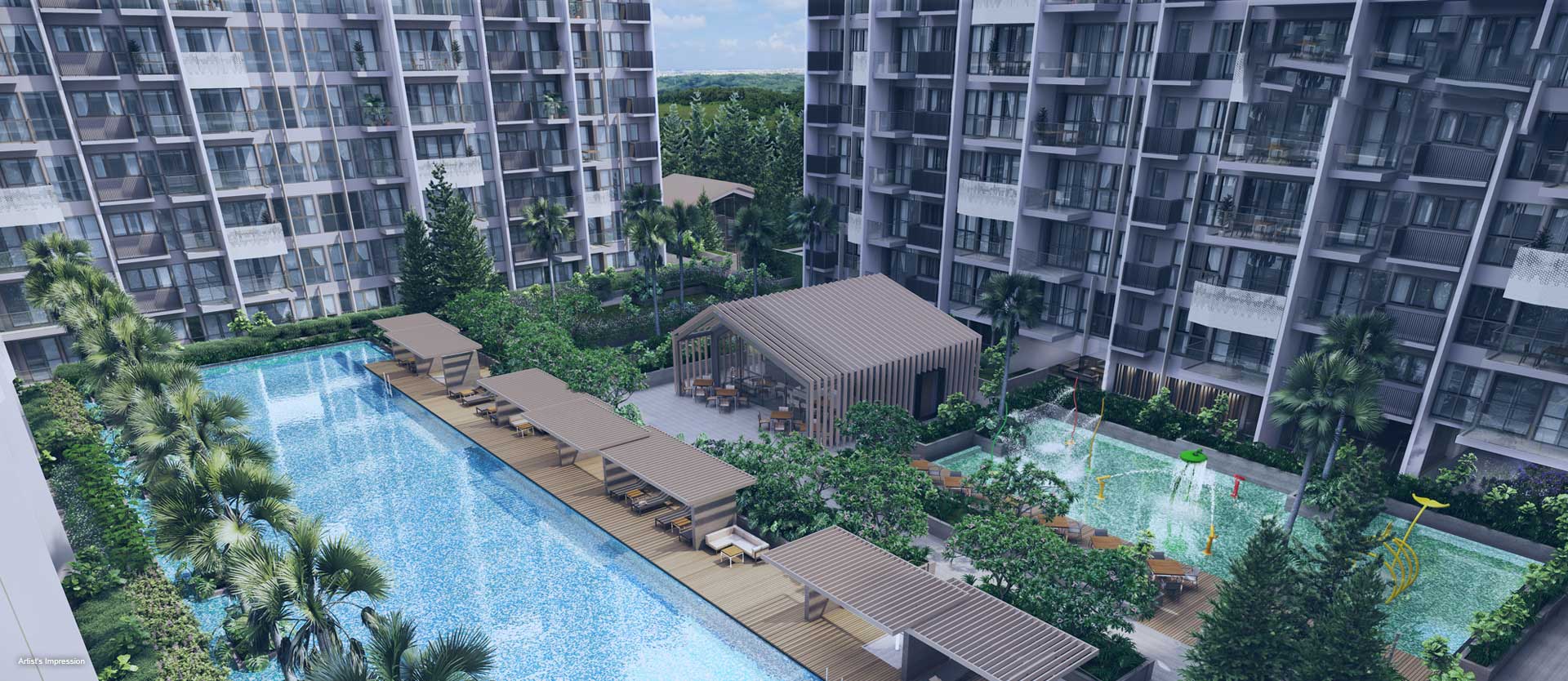 Step 6: Hire solicitors and finalise the loan
While you're waiting for HDB's approval, this is a good time to appoint solicitors to act for you in your purchase, as well as contact the bank to finalise the details of your loan.
If you're taking a bank loan, the bank will usually have a panel of law firms for you to choose from, or you can shop around for your own firm. Again, try to get as many quotes as you can to secure a competitive deal.
On the loan front, get the loan terms ironed out, and have your bank issue a Letter of Offer (LO). You'll need to provide the bank with the usual documents, along with a copy of the Option to Purchase.
Once issued, be sure to just hold onto the LO – don't sign it until your application's been officially approved.
Step 7: Sign the Sale and Purchase Agreement
If your application's successful, congratulations!
You can expect to receive your Sale and Purchase Agreement documents shortly, from which point you'll have three weeks to decide to exercise it or not. If you do, you'll have to pay the remaining balance of the downpayment (20%) within nine weeks of the OTP signing or the S&P signing.
You'll also have to submit the LO during the signing and pay the legal fees at this stage.
Step 8: Make your payments for the EC
There are generally two payment schemes available:
Normal Payment Scheme (NPS) or Progressive Payment Scheme (PPS). Buyers make instalment payments each time the developer hits certain pre-set milestones in its construction. This usually works out to a payment of about 5% to 10% of the purchase price every six months or so.
Deferred Payment Scheme (DPS). Buyers can just pay a 20% downpayment of the purchase price at the outset, while the remaining 80% can be paid two to three years later.
While the DPS looks attractive, there's usually a 2% to 3% premium on the purchase price, so we recommend going with the NPS to avoid paying more for your home.
Step 9: Collect your keys
Once the development is completed, the developer will invite you to collect your keys. So you can start renovating your new home!
[Additional reporting by Virginia Tanggono]
Would you buy a new or resale EC? Let us know in the comments section below or on our Facebook post. 
If you found this article helpful, 99.co recommends BTO vs Resale vs EC: Which is best for investment? and 5 unexpected mistakes homebuyers make when buying a condo.
Looking for a property? Find the home of your dreams today on Singapore's fastest-growing property portal 99.co! If you would like to estimate the potential value of your property, check out 99.co's Property Value Tool for free. Also, don't forget to join our Facebook community page or Telegram chat group! Meanwhile, if you have an interesting property-related story to share with us, drop us a message here — and we'll review it and get back to you.
Frequently asked questions
Who is eligible to buy a new Executive Condo?
SC and SC/PR households, with the applicants aged 21 years and above, are eligible to buy a new EC. Singles will have to be at least 35 years old and apply with other single co-applicants under the Joint Singles Scheme to buy a new EC.
Can a PR buy an EC?
A PR can only buy a new EC if they're buying with their Singaporean spouse. Alternatively, they can buy a resale EC.
How much is a new Executive Condo in Singapore?
In terms of price psf, it can range from S$700 psf to S$1,700 psf.