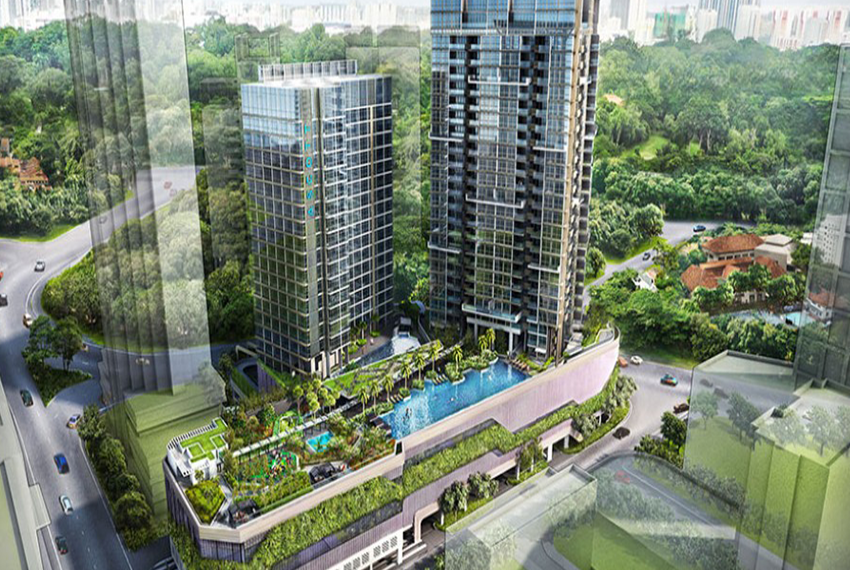 2016 has been a watershed year for the Singapore property market. Nevertheless, the year saw some major deals and noteworthy new property launches take place. As the year comes to a close, let us reminisce what captured attention in the property scene, across various property sectors.
Private Residential – Core Central Region (CCR)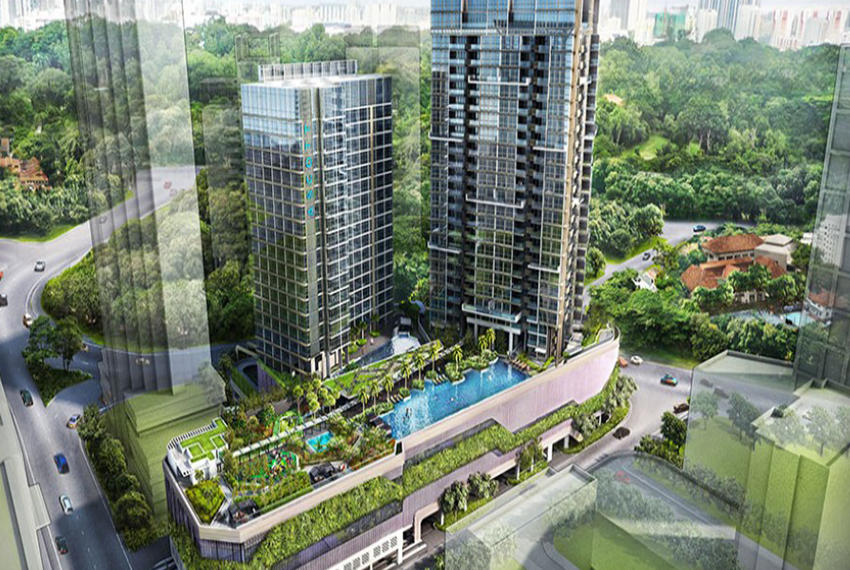 We will rate Cairnhill Nine project's stellar sales as one of the new property launches that has achieved significant success. As to why Cairnhill Nine's sales is so worth noting, it is because it is a prime (CCR) project that saw a high volume of buying activity when it was launched. This was in sharp contrast to the sluggish sales of high-end residential properties seen in the CCR. What are the learning points from this project for high-end property segment? And are there any good learning points for developers looking to launch or sell high-end residential projects?
Cairnhill Nine – some fast facts
| | | | | | | |
| --- | --- | --- | --- | --- | --- | --- |
| Project Name | Developer | Total Number of Units in Project | Cumulative Units Sold to-date | Median Price ($psf) in the month | Lowest Price ($psf) in the month | Highest Price ($psf) in the month |
| Cairnhill Nine | CH Residential Pte Ltd | 268 | 220 | 2764 | 2731 | 2915 |
Source: URA (developer sale stats) monthly, sale status as at end of Nov 2016
According to URA Realis, the median price of all units bought from developers is about $2,480 psf. This is a very attractive pricing considering that the project is so centrally and strategically located.
Reasons why it was a significant deal:
Cairnhill Nine stellar sales might be an indicator that the high end residential property segment is increasingly well received by buyers again, but actually, the good sales are very project specific and hinges much on the attractive pricing. It is not neither reflective of buying interest for high end properties on the whole in 2016, nor recovery for the high-end residential property segment. Developers still have to put in much effort including implementing innovative strategies, such as  

Deferred Payment Schemes

, to attract buyers.
Also, Cairnhill Nine is a leasehold project. if buying interest for CCR property hypes around a leasehold project, it reflects that high-end segment is gravitating towards 'value-for-money' propertie

s

. Buyers are getting cost conscious, instead of buying a property for the sake of investing. This, in a way, questions the meaning of true blue high end residential properties – where by right, luxury properties should ideally be a freehold development, have mostly large, spacious units (such as

Ardmore Park

where all units are about 2,885 sqft), instead of leasehold developments that have smaller unit sizes.  
From the case of Cairnhill Nine, we can conclude is that opportune buying sways interest for high-end properties. During the property heydays between 2006-2007 and 2009-2013, buying luxury properties was mainly reserved for wealthy overseas buyers willing to pay for exclusive , premium properties. A high0end property thus needed to be 'as expensive as it gets', to attract buyers' interest). But in recent times, this perception has changed – sales is underpinned by opportunity buying and the value proposition of the property.
Private Residential – Rest of Central Region (RCR) and Outer Central Region (OCR)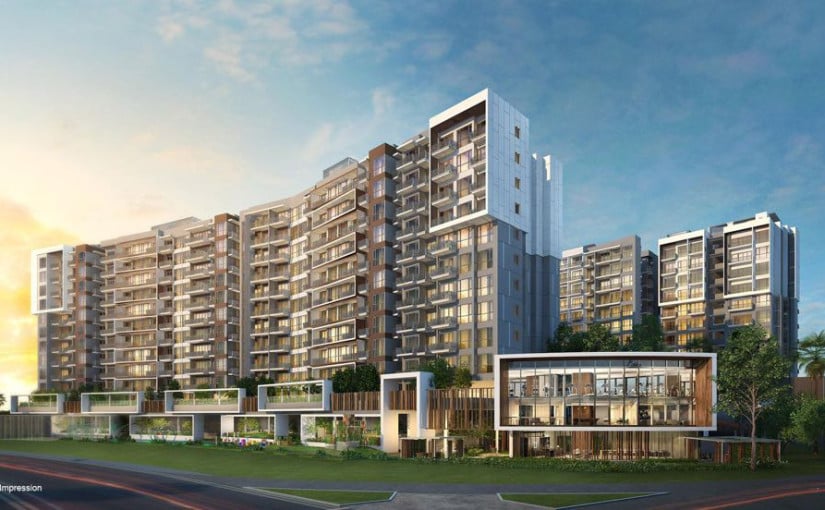 Forest Woods is the star performer in 2016, with The Alps Residences and Queens Peak also achieving stellar sales in 2016.
City fringe and suburban projects' sale status
| | | | | | | | |
| --- | --- | --- | --- | --- | --- | --- | --- |
| Project Name | Developer | Locality | Total Number of Units in Project | Cumulative Units Sold to-date | Median Price ($psf) in the Month | Lowest Price ($psf) in the Month | Highest Price ($psf) in the Month |
| Forest Woods | Serangoon Green Pte. Ltd. | OCR | 519 | 377 | 1363 | 1229 | 1481 |
| Queens Peak | HY Realty (Dundee) Pte Ltd | RCR | 736 | 271 | 1628 | 1419 | 1790 |
| The Alps Residences | MCC Land (Tampines) Pte Ltd | OCR | 626 | 353 | 1038 | 990 | 1128 |
Source: URA (Monthly developer sale stats), sales at end Nov 2016
Forest Woods achieved strong sales when it was launched in Oct 2016. 377 units were sold (as at end Nov 2016) out of total of 519 units. As to why it managed to garner strong sales figures:
If a project is in Outside Central Region (OCR), it has to be in a more accessible part compared to all types of suburban locations to achieve good buyer's interest. For one, Serangoon is definitely much accessible to city area compared to Punggol and Sengkang. Hence Forest Woods, which is just next to Serangoon MRT station, is deemed by investors to be a popular choice due to its convenient and affordable locality.
From Forest Woods, it is clear that there are two main reasons that drive sales. Firstly, competitive, attractive pricing, and the other, is to have a unique selling points. Good selling point means the project is either in a niche/quiet suburban enclave, or the project is strategically located.
It is very clear that projects which want to achieve good sales must have either or ideally both qualities mentioned above. These factors will continue to be main selling factors of projects in 2017. Any projects that do not offer at least either of these two selling points will definitely only see lukewarm buyers' interest at best. Any new property launches that offer at least one of the selling points will be well received , and those that cover

both selling points

have the potential to be snapped up fast.
On a side note, within the private condo categories, the following pricing is the range of acceptable/expected pricing to buyers. OCR leasehold new property launches should have an average price of about or lower than $1,000 psf for a non MRT location project (future MRT station are not counted, it has to be immediate MRT station built or will be completed in three years' time). This extends to an estimated $1,250 psf for new property launches next to MRTs, or have exceptionally special themes/is a mixed development project.

RCR leasehold properties should be sold at an average price of $1,350 to $1,500 psf but ideally not more than $1,450 psf for a project in an exclusive, niche, well-positioned RCR locality. Freehold projects command at least 15 percent premium for the pricing mentioned for each of the above leasehold types of projects.  
Why did Forest Woods perform better than the rest?
The reason is simple: Pricing of Queens Peak is a little on the steep side, even if it is in a sought-after RCR location. Post TDSR, there are new definitions to the appropriate pricing for each tier/region of private residential properties sold by developers.
The locality of Queens Peak should produce overwhelming interest, but because it's units are priced at an average of about $1,600 psf (range is $1,430 – $1,830 psf), it is slightly higher than the expected $1,450 psf threshold. Also, supply of new private homes is set to grown in the locality in 2017, so leasing and resale competition is expected to intensify in the future. For example, Commonwealth Towers, an 845 unit project launched in 2014, is a stiff competitor.
Best performing Executive Condo (EC) new property launches in 2016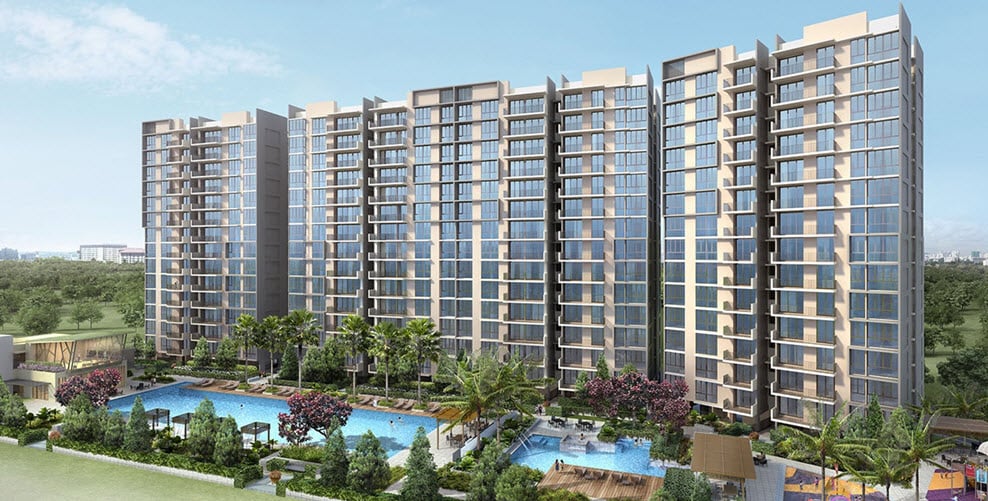 Five EC projects were launched this year: Parc Life, Wandervale, Treasure Crest, Northwave and The Visionaire. The following gives the sale status of ECs (all projects), as of end Nov 2016.
| | | | | | | |
| --- | --- | --- | --- | --- | --- | --- |
| Project Name | Developer | Total Number of Units in Project | Cumulative Units Sold to-date | Median Price ($psf)  in the Month | Lowest Price ($psf) in the Month | Highest Price ($psf) in the Month |
| Northwave | Hao Yuan (Woodlands) Pte Ltd | 358 | 69 | 737 | 695 | 793 |
| Parc Life | Sembawang Residences Pte. Ltd. | 628 | 147 | 777 | 711 | 840 |
| The Visionaire | Qingjian Realty (Sembawang) Pte Ltd | 632 | 289 | 804 | 722 | 841 |
| Treasure Crest | Sim Lian (Anchorvale) Pte Ltd | 504 | 503 | 716 | 683 | 757 |
| Wandervale | Sim Lian (Starlight) Pte. Ltd. | 534 | 485 | 746 | 694 | 761 |
Treasure Crest and Wandervale adopted very competitive pricing strategies, to the surprise and excitement of buyers. As a result, both new property launches managed to clear substantial stock. According to URA Realis, based on the transacted units, the median price of Treasure Crest units sold thus far is about $750 psf.
 For Wandervale, the median transacted price (via Realis) is about $765 psf. This is very reasonable and attractive pricing for buyers of new ECs.  Buyers for ECs generally expect price cuts to about $780 psf (so long it is notably lower than $800 psf). These two new property launches went way below the psychological prices threshold for new EC buyers, a major incentive for HDB flat upgraders looking at projects in the vicinity.
ECs this year was definitely on a better, brighter footing compared to 2015, although it is more of an improvement and move towards stability, rather than sanguine prospects of the private property market in 2016. In 2015 (especially in H1 2015), it was still the time where ECs were facing buyers' resistance due to the sticky $800 psf or more average pricing that developers were hanging onto, which could no longer be supported because of the MSR cap implemented in end-2013. From Q4 2015, we saw developers starting to cut prices for EC projects launched, to about $780 psf. Consequently, EC sales improved.
Noteworthy mega Commercial deals
The acquisition of Straits Trading Building, a prime Grade A office building, by Indonesian tycoon Dr Tahir, via MYP, is certainly a major office deal. Not only was the acquisition involving a prime office building, the acquisition price was high too. It was acquired for $560 million, for net lettable area of about 158,897 sq ft, resulting in an average of about $3,520 psf. Any average sqft price of above $3,000 psf is considered to be high for a Grade A office building in prime CBD area (Raffles Place and Marina Bay), especially considering that the office rental market is currently on the softer side with sliding rents.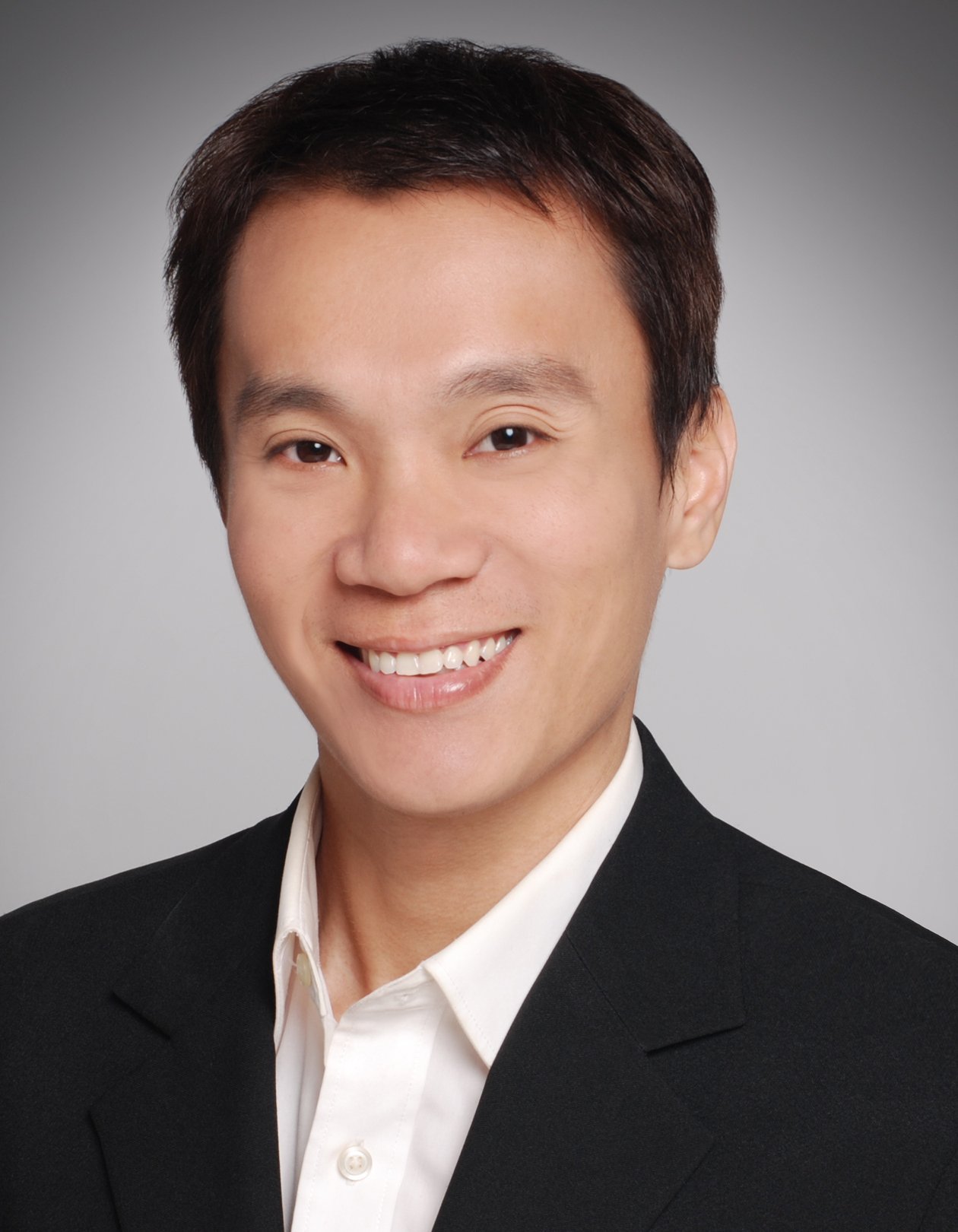 This article was written by Ong Kah Seng, Director of R'ST Research on behalf of 99.co