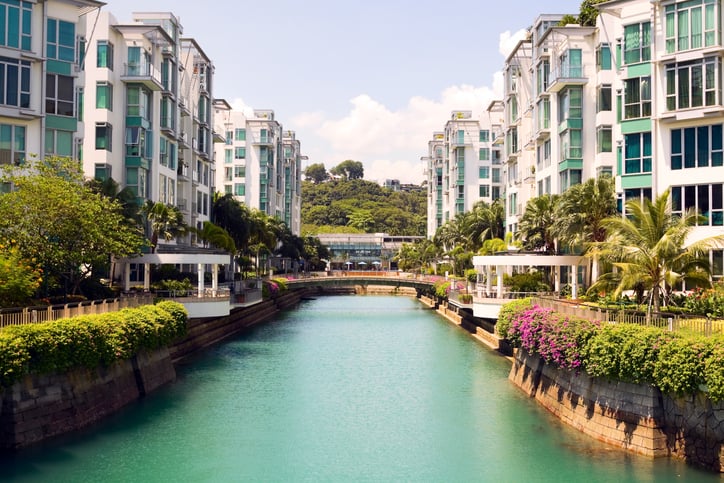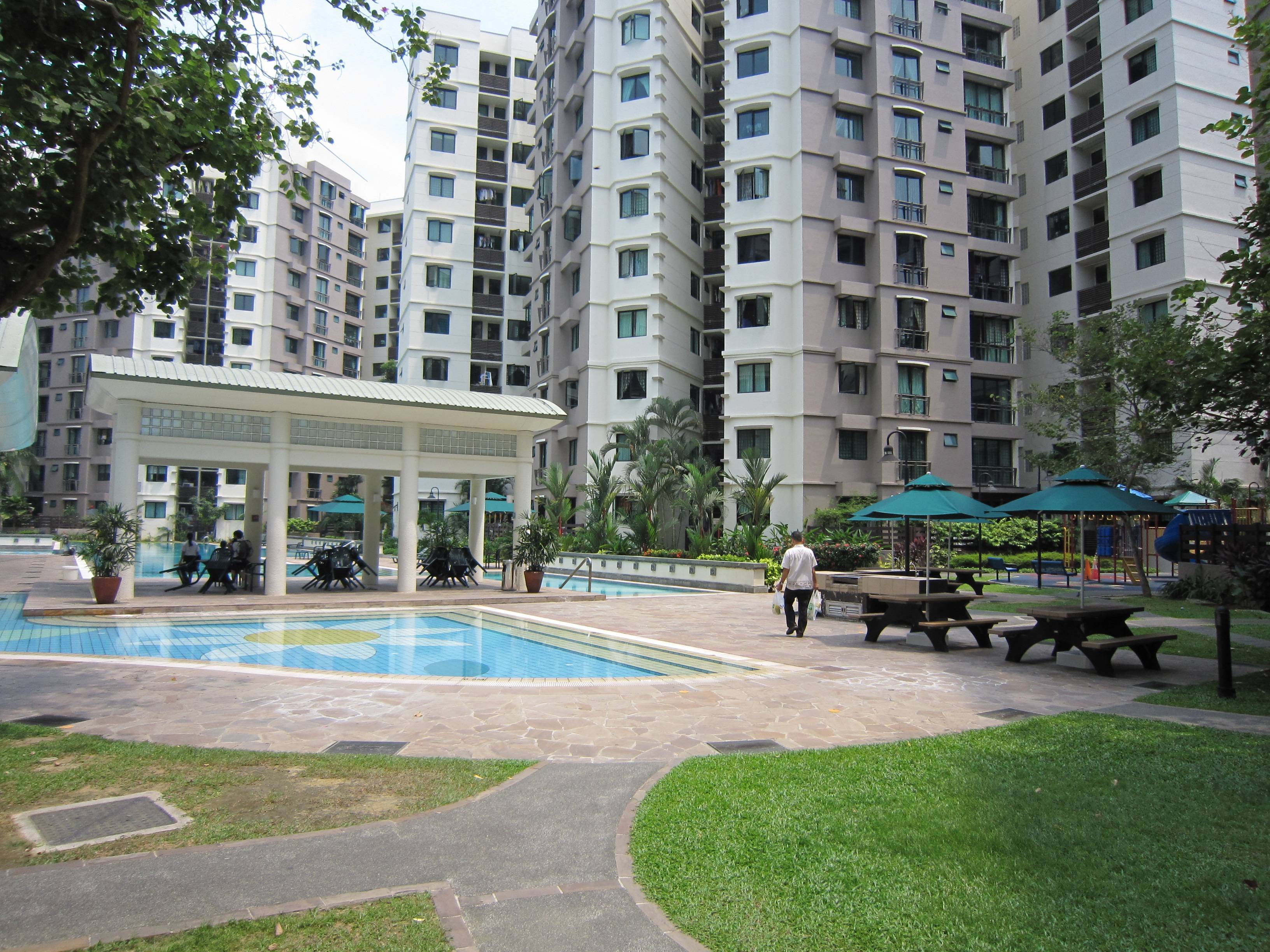 It has been widely highlighted that privatised ECs do enable owners to achieve high capital appreciation. The profits that such owners made upon a resale can average between 50 to 70 percent, sometimes even as high as 100 percent. Of course, how much return on investment the EC owner gets depends on the holding period, assuming that the property is purchased directly from the developer either in the 1990s or early 2000s.
On the other hand, investor owners are also concerned about investment yield. In tandem with the prospect of high capital appreciation, investors pay attention to whether a property can reap good returns if it is rented out.
So, do privatised ECs have higher rental yields?
The simple answer is yes. Observations into the pricing and rentals do conclude that generally, privatised ECs do offer higher rental yields compared to private homes in the vicinity. However, this does not happen across the board for ALL privatised ECs; there are cases where an EC may offer rental yields which are similar to the private residential condos in the area. It is worth noting that the gross yield for private condos usually do not exceed 3.6 percent: It usually hovers around 3.1 percent.
Estimated gross rental yields of privatised ECs
| | |
| --- | --- |
| Project name | Gross rental yield as at H1 2016** (%) |
| | |
| Chestervale | 3.40 |
| Eastvale | 3.40 |
| La Casa | 3.80 |
| Lilydale | 3.70 |
| Northoaks | 3.70 |
| Nuovo | 3.40 |
| Park Green | 3.70 |
| Pinevale | 3.70 |
| Simei Green Condominium | 3.90 |
| Summerdale | 3.60 |
| The Dew | 3.50 |
| The Eden at Tampines | 3.80 |
| The Esparis | 3.80 |
| The Floravale | 3.90 |
| The Florida | 3.90 |
| The Quintet | 3.50 |
| The Rivervale | 3.70 |
| Westmere | 3.50 |
| Whitewater | 3.60 |
| Windermere | 3.60 |
| Woodsvale | 3.80 |
| Yew Mei Green | 3.80 |
| Bishan loft | 3.20 |
Source: URA Realis, URA's compilation of lease commencements and R'ST Research estimates
As can be seen in the table above, Bishan Loft, Chestervale and Nuovo have the lowest yields among all privatised EC developments. Conversely, Simei Green Condominium, The Floravale and The Florida have the highest. It would seem that privatised ECs which have the lowest rental yields, such as Bishan Loft, are on par with the standard yields of private residential properties in that area. in addition, Bishan Loft has low yield due to its high resale price. While the leasing demand and rents of this development are considered high enough for the investors/owners, the high resale price itself lowers the overall yield. Interestingly, the high prices for Bishan Loft still encourage buyers to purchase units there due to its central location.
The same can't be said for Chestervale. Located in Bukit Panjang, accessibility only recently improved when the  Downtown Line was completed in Dec 2015. Neither is are industrial parks, major factories or business parks in the locality to drive demand, hence the rents of Chestervale are very low.
Simei Green manages to garner a high rental yield due to its entrenched position in the eastern part of Singapore. Privatised ECs in the east are seen as a good place to rent by tenants because they are relatively more affordable and offers quick accessibility to the airport and Changi Business Park. In a similar story, The Floravale also enjoys high yields due to its location. Situated in Jurong West, it manages to appeal to tenants as a result of the redevelopment of Jurong in recent years. The same can be said for Westmere in Jurong East which performed quite well in terms of rental yield.

Why do privatised ECs perform better than regular condos?
There are various reasons why privatised ECs have higher rental yields:
The resale price of many privatised ECs is among the lowest for completed private residential properties. They generally having a median price of $680-$750 psf as of H1 2016), the only exception being the well-located project, Bishan Loft, which has a median resale price of about $1,100 psf.

Resale prices of privatised ECs are also fairly low because their purchase/launch prices were very low (less than $500 psf 10 or more years ago).
Older privatised ECs are generally in far flung locations. Those who rent privatised ECs in the suburbs are generally cost-sensitive, hence privatised ECs tend to be able to successfully capture cost-conscious tenants, better than private condos.
There has been a major shift in property requirements by tenants in recent times. Tenants are preferring to               rent no-frills units with a simple design at attractive, affordable rents. This is due to reduced, or even a lack of           housing allowances, given for foreign professionals. As such, for tenants who are renting accommodation in               suburban areas, they generally prefer privatised ECs as they match their practical requirements.
Except for Bishan Loft, privatised ECs fetched median gross rents of about $2 psf per month in H1 2016. The rental range of old ECs is about $2-$2.60 psf per month, depending on how well located the EC is, and how well positioned, or established the estate is. Those in the eastern part of Singapore, and Jurong are considered to satisfy both criteria whereas those in north tend to have lower rents.
Size matters as well. The bedroom size of a typical older privatised property, inclusive of ECs, are generally larger compared to newer condos and ECs launched from 2010 onwards. There have been instances where landlords have rented out co-shared (and triple-shared!) bedrooms, as the rooms are quite spacious.
Caution still needed when investing in ECs for rental yield
The EC rental market does function differently from the condo market. Buyers looking at getting a privatised EC for investment may wish to consider that there could be a difference in profile of tenants and their living requirements, in turn resulting in different rental/investment returns.
However, that does not mean that buyers should cash in entirely on investing in an ECs purely on the prospects for rental yields. This is because, if we draw a comparison with the newer ECs (launched from 2010 onwards), older ECs are materially very different. The new ECs are generally smaller in unit and bedroom sizes and offer modern, impressive property and project designs. Older ECs are usually practical building blocks residential projects and functional with average condo facilities, but come with a larger floor area and bedroom sizes.
This article was written by Ong Kah Seng, Director of R'ST Research on behalf of 99.co
Check out other rental related articles here: Calculate rental yield in Singapore: a quick and simple guide and How to rent out a condo quickly in Singapore: a 7-step guide
Find the rental home of your dreams today at Singapore's largest property portal 99.co!