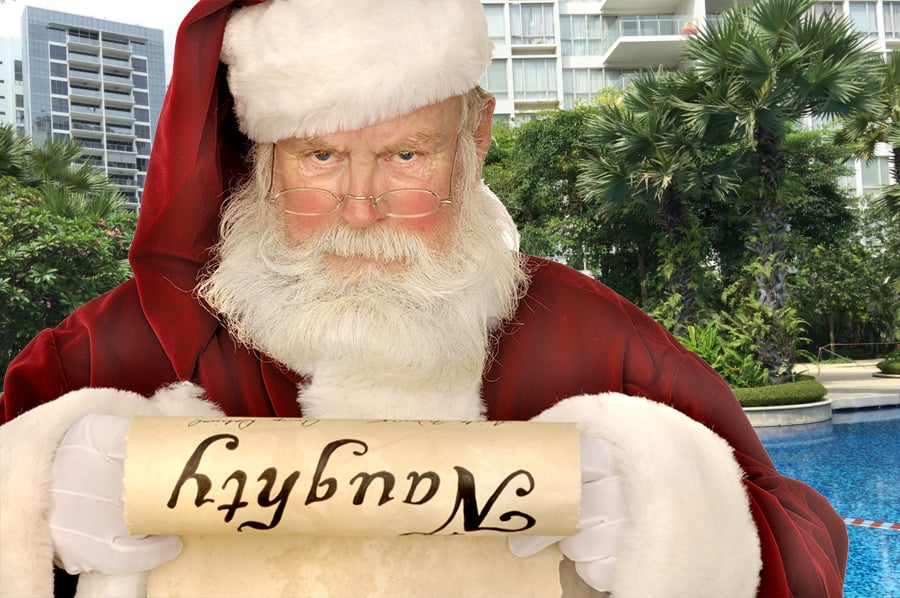 Developers in Singapore are mostly reliable. In the rare instance when something goes wrong, however, it tends to go wrong in a big way. Not only is a house a very expensive purchase and any defects likely to be costly to rectify, one misleading brochure or payment scheme could also lead to a bad million-dollar property investment. Here are the most common scenario where property developers play the bad guy:
The "blame-the-contractor" game
This is still one of the biggest concerns property buyers have in Singapore.
The issue first started to gain attention with incident concerning The Sea View condominium, which we discussed a few years ago.
To sum it up: When things go wrong with a development, the property owners may try to sue the developer, but said developer can legally invoke a sub-contractor clause that pins the blame on independent contractors.
This basically means the property owners have to go off and sue the contractor instead (who may in turn pin it on a sub-contractor, and so on, down to the poor plumber who earns $2k a month with 5 mouths to feed). Even if the contractor doesn't deflect the lawsuit, there's also a limit to how much they can pay. If a contractor gets sued for millions of dollars, odds are they'll just wind up.
So, not only are property owners not likely to get their money back from a sub-contractor, they could hurt themselves even more when the case goes public. If everyone knows your house is defective, who wants to buy it?
Thankfully, these situations remain rare. But property buyers in the know still look suspiciously at developers. Once bitten, twice shy.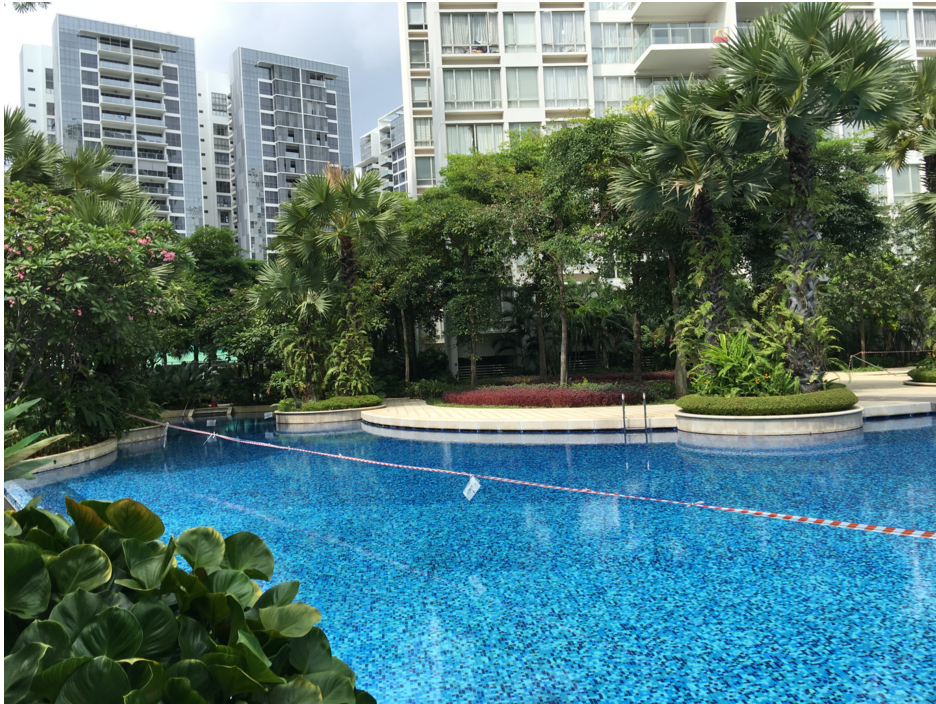 Delays in completion
The latest examples would be Sycamore Tree in Joo Chiat, and Laurel Tree at Hillview Terrace. Both condos were supposed to receive their Temporary Occupancy Permit (TOP) in 2016, but the buyers are still waiting. This isn't a first time though; H20 Residences at Sengkang also experienced a delay but was eventually completed.
Delays in completion are usually due to issues involving the contractor, such as the contractor suddenly going bust in the middle of the project. Still, it's hard not to get at mad at a developer's seeming inability to do anything (or their lack of a backup plan).
We really feel for the buyers who had to waste money on rental while they wait; or for investors who have been deprived of about two years of rental income.
It's not easy for them to offload the property either – there's still the Sellers Stamp Duty (SSD) to consider. Also, the real estate agent had better have psychic powers, if she's going to convince someone to buy when they hear about the TOP problems. This leaves them stuck with a huge liability.
The only thing then can hope for is compensation in the form of liquidated damages of 8% per annum past the intended Statutory Completion Date. But the money won't compensate for the buyers' anguish and worry.
Again, these situations are very rare in Singapore. But just to be safe, don't take the expected TOP date as gospel. Always have a contingency plan in case it's not completed on time.
Humongous air-con ledges
At one point, some condos had massive air-con ledges. La Fiesta in Sengkang is the most memorable example; if you haven't seen them, let's just say the Singapore Zoo should consider renting them to house an extra hippopotamus or two.
What's the motive behind these?
It's due to a loophole regarding Private Enclosed Spaces (PES). You can see our lengthier article on it here. To summarise, the Gross Floor Area (GFA) of a condo development, which is the amount of liveable space that a developer can build on a land plot, discount air-con ledges up to one metre in width. However, they do count as part of the strata area, which buyers have to pay for.
Developers argue that, since the air-con ledge is for the exclusive use of your air-con compressors, you'll to pay extra for the space — even if you can't physically use them.
So, no matter whether you're buying a new launch or resale condo, pay attention to the size of those air-con ledges and give the developer a dirty look if you could fit your car in there.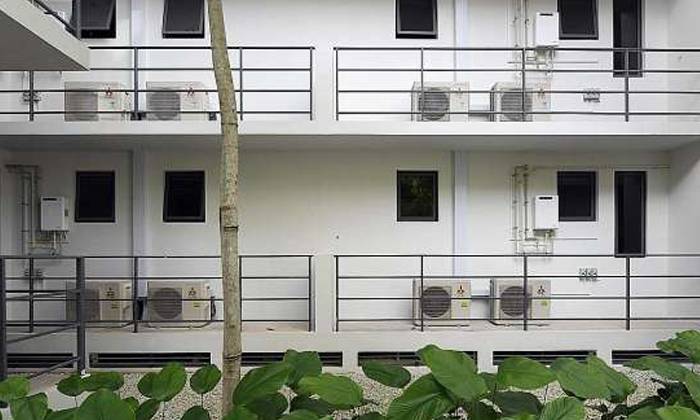 In-house financing
This isn't technically illegal – or rather, the government hasn't stepped in to regulate it yet. But there are mutterings that some bigger developers are now offering "in-house" financing options.
This was mainly triggered by the cooling measures and the loan curbs. Currently, there are many willing, prospective buyers, who cannot secure the funds needed (due to not meeting the Total Debt Servicing Ratio (TDSR), being self-employed and facing a 30 per cent income haircut, and so forth).
Some developers are now offering to let them pay the balance in installments, rather than taking a loan from the bank. For example, you might put down 20 per cent of the property price, and then pay the remainder in high-interest installments.
The interest rate can be as high as around 6%; much higher than the typical 1.8% you get from bank loans. (To be fair, the high interest rate is because it represents a significant risk to the property developer; usually the bank has to take the risk of a buyer not paying up.)
Again, although it's not illegal so far as we're aware of, we'd say it's on the naughty list as it skirts around the government's attempts to prevent over-leveraging by property buyers.
Focus on scraping past the defects-free period
This is the equivalent of a PSLE student aiming for a D on all his/her tests. It's just enough to get into secondary school, but that's it. And sadly, some developers — we won't point fingers — do this by not looking beyond the defects-free period.
So long as the cabinets, pipes, flooring, etc. last past the one-year period, they consider it good enough. Even if the property starts to fall apart a mere three to five years later, it's no longer their problem.
The difficulty here is that, as a buyer, there's no way to spot if the developer has done this. By the time you see the leaks, clogged toilets, or warped floorboards, it's usually way past the defects-free period. In fact, it's one of the main reasons some buyers insist on buying only resale condos, regardless of the lack of early-bird discounts.
But the writer's personal opinion here is that we need late-stage incentives; the government should consider rewarding developers whose condos are in good shape after 15 years or more, perhaps with discounts on development charges or extra consideration in land sales bids. Playing Santa might certainly encourage better quality condo developments in the longer-run.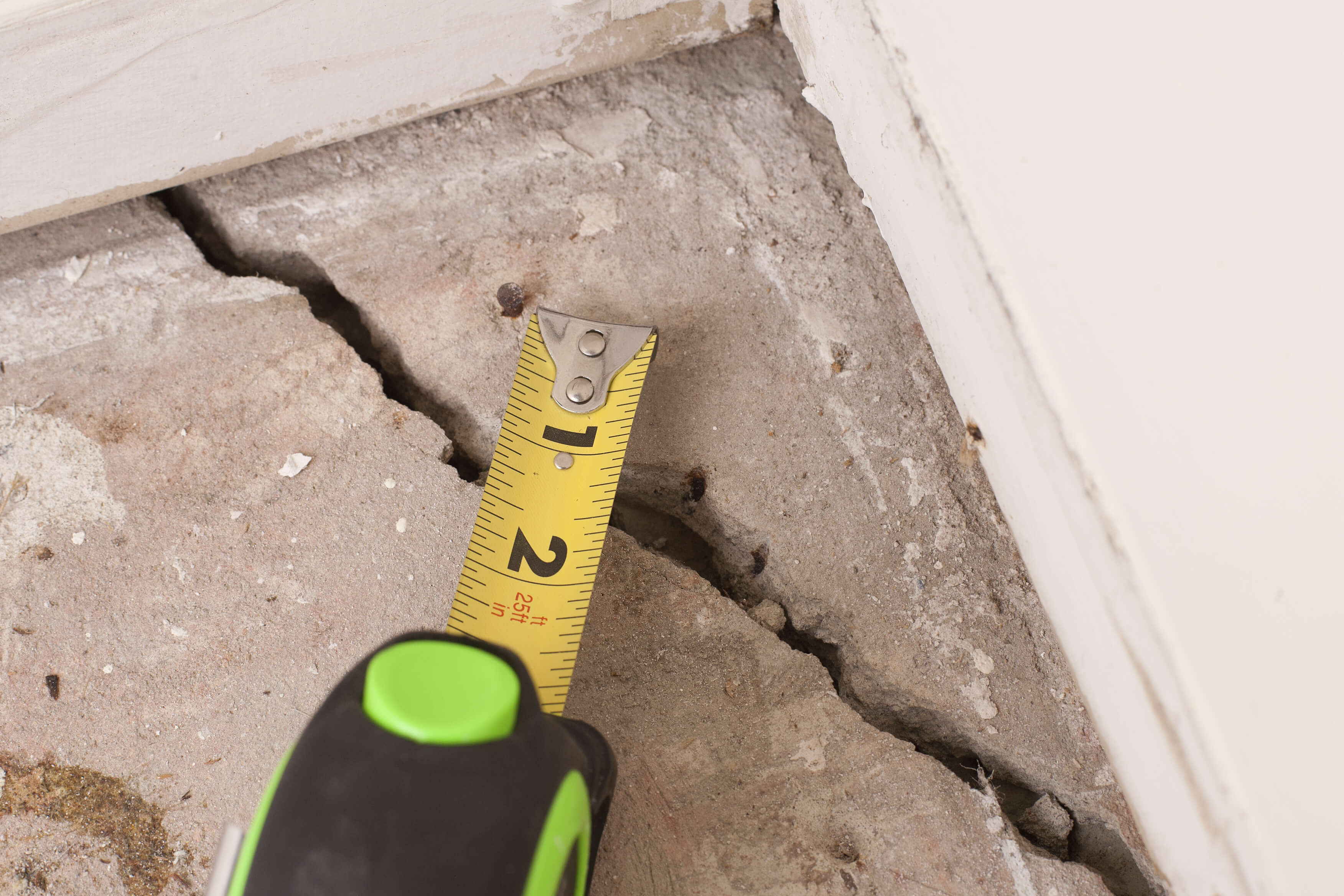 Wait, there's more! Look out for Part 2 of naughty developers next week.
Do you know what else gets property developers onto Santa's naughty list? Voice your opinion in our comments section or on our Facebook community page.
If you found this article helpful, 99.co recommends 4 new launch condo projects to watch in Q4 2018 and [Sep 2018 Update] Eight-step guide to buying a new launch condo in Singapore
Looking for a property? Find the home of your dreams today on Singapore's largest property portal 99.co!