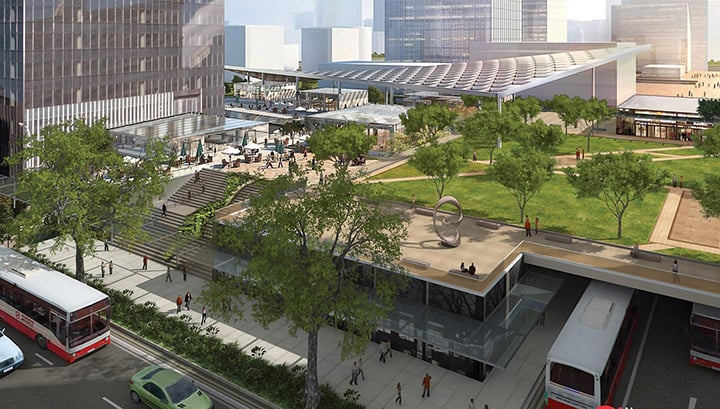 Finally, the long-awaited Rapid Transit System (RTS) link between Woodlands and Johor Bahru will officially go ahead. On 30 July, officials from Singapore and Malaysia will meet to sign the bilateral agreement for the project in a ceremony.
Costing S$1.2 billion, the RTS is expected to open in 2026, with construction to begin next year. The Singapore end of the RTS will be integrated with the Woodlands North MRT station on the Thomson-East Coast Line, and connect to Bukit Chagar in Johor Bahru, with dedicated customs clearance at both ends.
With the RTS able to serve about 10,000 passengers per hour, there'll be a lot of foot traffic coming into the Woodlands North Coast precinct in time to come. (For comparison, Changi Airport only had about 8,600 passengers per hour back in December 2019!)
More importantly for residents, the area around the Singapore RTS terminus will also be transformed into a bustling regional centre with room for new housing, according to the URA Master Plan. Will the novel amenity of a cross-border rail link lift or depress property prices in Woodlands? Let's explore the possibilities: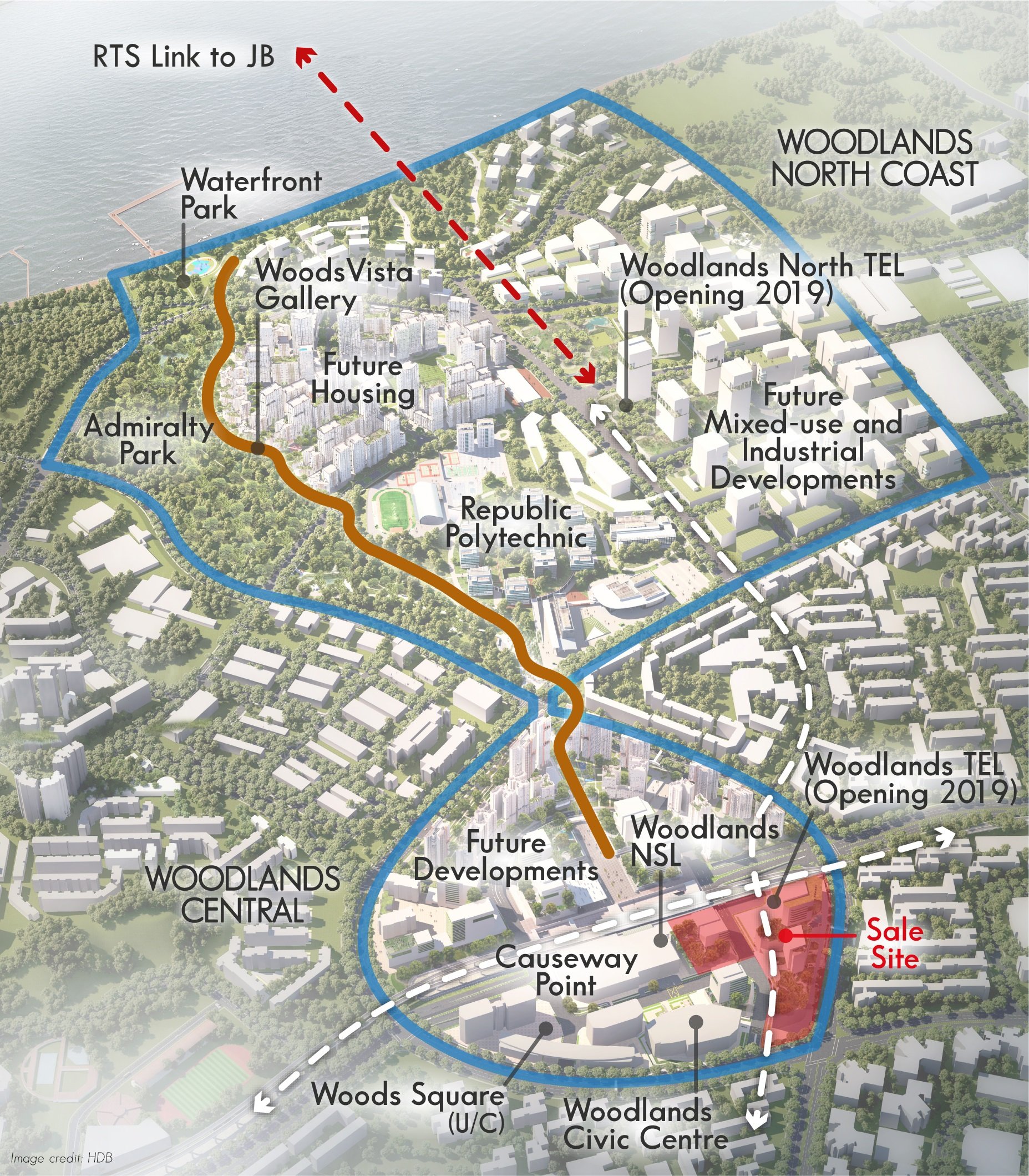 Why the RTS link might increase Woodlands property value
#1: The RTS enables access to a GST-free paradise
Singaporeans love a good deal, and when you consider the fact that…
Groceries in Malaysia tend to be 30 to 50% cheaper, and
There's no Goods and Services Tax (GST) in Malaysia currently
A trip to JB on the RTS will only take 10 minutes
…We can imagine that this will be a huge incentive for penny-pinching Singaporeans to set up home at Woodlands. That way, they can easily hop across to Johor to stock up on their necessities whenever they wish!
#2: The RTS facilitates the transformation of Woodlands
The RTS will transform Woodlands into a business district. This is what the Urban Redevelopment Authority (URA) has to say:
Woodlands North Coast will be a new waterfront precinct with homes, lush recreational spaces and a range of business spaces. Covering around 70 hectares of land, Woodlands North Coast will be a well-connected mixed-use business and lifestyle precinct featuring flexible work spaces that encourage experimentation and innovation and are geared towards the needs of both SMEs and MNCs.
In its latest Master Plan, the URA has specified which plots of land will be used for commercial uses (dark blue in the map below), wherease the RTS terminal and customs clearance will be built on the 'red square' site as indicated on the map: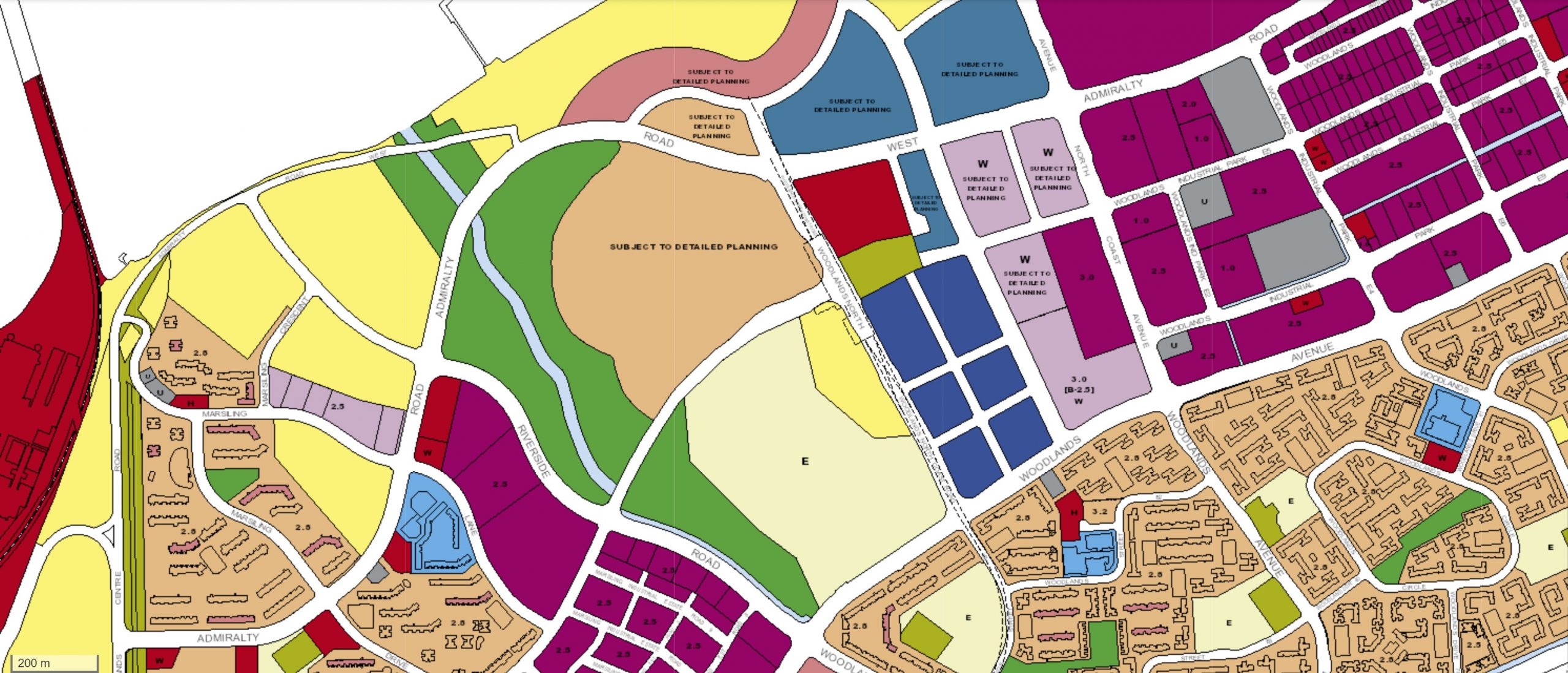 If there's Grade A office space and a compelling retail mix in the area, this will surely increase the appeal of living here and result in an increase in demand from buyers and renters. (A suggestion to the government: Can set up duty-free zone, too?)
As for property value, we foresee that the HDB flats located between the existing Woodlands Central and the Woodlands North RTS hub getting the biggest uplift in property prices.
#3. Future private residential development in Woodlands
The area to the west and north of the upcoming Singapore RTS terminus has also been zoned for housing. Eventually, about 10,000 new residential units will be built, many of which will be situated at the new Woodlands Regional Centre and along Woodlands North Coast.
The type of housing to be built there hasn't been decided upon, but we think it'll be a mix of HDB flats and condominiums. Because of their location, new homes here are expected to be highly sought after. Some of these homes will also have remarkable waterfront views of the Straits of Johor!
And if you can't wait until then, check out our review of the upcoming Woodlands BTO flats.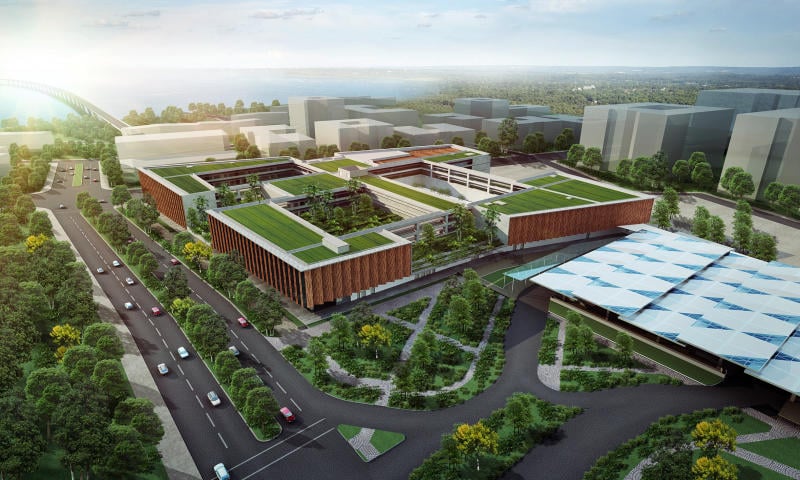 Why the RTS link might decrease Woodlands property value
#1: Safety and cleanliness concerns
Now, we're not jumping to the conclusion that staying near the Singapore RTS terminus at Woodlands North will be less safe or dirtier, but we can see how security and upkeep near a border crossing might be a concern for homeowners until statistics prove otherwise. One thing's for sure, our customs and law enforcement will be doing their best to keep Woodlanders safe, whereas town council cleaners will certainly be on their front foot.
Hopefully, Covid-19 should be behind us by the time 2026 swings around. So no need to worry about imported cases, yeah?
#2: A bustling neighbourhood might not be everyone's cup of tea
This is self-explanatory, and the true extent of crowd size is hard to estimate until the RTS is built and people actually start coming in and filling up the space. Our experience with busy town centres like Jurong East, Paya Lebar and Tampines is that anywhere within a 300 metre radius of the RTS terminal could see a marked increase in foot traffic.
The good news: Existing HDB flats at Woodlands, which are more than 700m away from the RTS terminal, and are unlikely to be impacted by higher human traffic. Residents of future housing blocks that are built close to, or next to, the RTS station will have to withstand some minor annoyances such as increased noise levels and littering. There could also be an increase in vehicular traffic, as some people will prefer to park and ride the RTS to Johor Bahru.
That said, we don't think residents would mind these inconveniences that much, especially if they already know what they're getting into (if they read this article, that is).
#3: Singaporeans potentially moving to Johor
What in the green earth, you say? Well, in a couple of year's time, the quality of living in Johor could have improved significantly, with its cost of living still low (relative to Singapore). If that happens, we're sure some of us might be tempted to consider the arrangement of living in Johor Bahru while working here, especially if a new condo over there costs about as much as a resale HDB flat in Woodlands.
Under this unlikely circumstance, property prices in Woodlands could fall or remain unchanged. It all depends on how the factors all come together.
Why property value in Woodlands probably wouldn't rise to the high heavens
While the above scenarios are interesting food for thought, the fact still remains that the general rules governing the price of properties in Singapore, in particular 99-year leasehold HDB resale flats, are (1) remaining tenure, and (2) distance from our own Central Business District (CBD). This is the reason why resale flats in Yishun are more expensive than Woodlands, why Clementi is more expensive than Jurong East, and why Toa Payoh is more expensive than Ang Mo Kio.
So, even though the RTS link will set Woodlands apart from all the other towns come 2024, home-seekers should pick Woodlands as their home more for practical considerations than for anything else. If regular suppers in JB is a practical consideration for you, then by all means!
Other upcoming developments in Woodlands include:
New HDB flats in Woodlands Central and Woodlands North will be launched in the upcoming August 2020 BTO sales exercise.
By end of 2021, stations on the Thomson-East Coast Line (TEL) linking Woodlands residents to the city will open. Travelling to the CBD will take just 40 minutes.
By 2026, a new 21.5km highway — the North-South Corridor — will give motorists a direct route from Woodlands to the city.
Would you move to Woodlands because of the RTS? Let us know in the comments!
If you found this article helpful, 99.co recommends Is it getting hip to live in the North? and HDB Aug 2020 BTO Review (Part 2): Ang Mo Kio, Bishan, Geylang, Woodlands
Looking for a property? Find your dream home on Singapore's most intelligent property portal 99.co!
New launch alert! Welcome to Grand Dunman
About Elizabeth Tan
Elizabeth is a writer, a Harry Potter fanatic, and a Game Of Thrones addict.
Looking to sell your property?
Whether your HDB apartment is reaching the end of its Minimum Occupation Period (MOP) or your condo has crossed its Seller Stamp Duty (SSD) window, it is always good to know how much you can potentially gain if you were to list and sell your property. Not only that, you'll also need to know whether your gains would allow you to right-size to the dream home in the neighbourhood you and your family have been eyeing.
One easy way is to send us a request for a credible and trusted property consultant to reach out to you.
Alternatively, you can jump onto 99.co's Property Value Tool to get an estimate for free.
If you're looking for your dream home, be it as a first-time or seasoned homebuyer or seller – say, to upgrade or right-size – you will find it on Singapore's fastest-growing property portal 99.co.
Meanwhile, if you have an interesting property-related story to share with us, drop us a message here — and we'll review it and get back to you.
Join our social media communities!
Facebook | Instagram | TikTok | Telegram | YouTube | Twitter