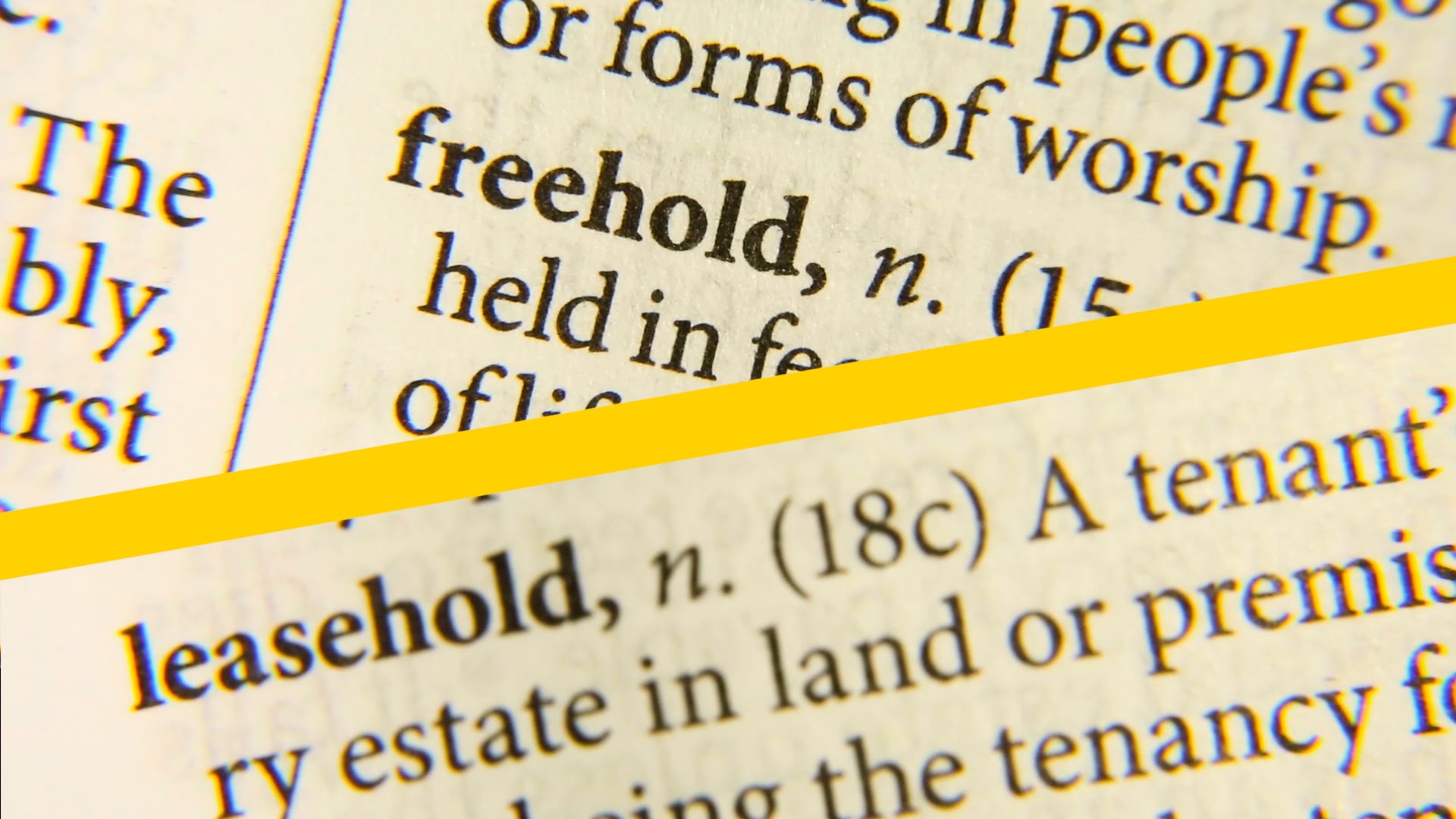 (Credits)
Discussions about leasehold properties have dominated headlines in the first half of 2017. The debate was re-visited courtesy of a blog post in March 2017 by National Development Minister, Lawrence Wong, about how leasehold HDB flats would return to the state once its lease was up. He added that since 1995, only 4 per cent of HDB flats were identified for Selective En bloc Redevelopment Scheme (SERS). We've previously covered the implications of a leasehold on HDB flats here.
News publications today wrote about how 191 private terraced houses in Geylang Lorong 3 (off Upper Boon Keng Road) would be returned to the State when their 60-year leases from 1960 expire at the end of 2020. This instance marks the first time a residential plot of land has been acquired at the end of its lease.
So, why do the residents or owners of the terrace houses at Geylang Lorong 3 seem surprised that they need to return the land to the State? Were they under the impression that they could obtain an extension of the lease for free before its expiry?
Unlike freehold properties, leasehold properties of 99 years or other periods all mean one thing – the lease comes with an expiry date. In Singapore, only freehold or 999-year leasehold properties are in private hands. State land is typically leased out for 99 years (and more recently, on shorter leases for 2-room BTO flats). When the leasehold period ends, the land reverts to the State or the private owner as the case may be. For a discussion on what to expect at the end of the leasehold period, click on this article for more information.
Choosing a property – leasehold or freehold?
There are many considerations in deciding whether to buy freehold or leasehold properties.
In 2009, Far East Organization (FEO) carved out a leasehold tenure of 103 years from the freehold land owned by them on which they built The Shore Residences. This means that after 103 years, the land will revert to FEO. Obviously, FEO saw the value in keeping the land forever while earning the money in the shorter term by selling units on a leasehold basis.  This may be a trend more developers (especially those that are family owned) may follow in future.  In other words, freehold land or 999 year leases may become less available in the future.
Attractive leasehold properties in the Central Core Region (CCR) and other areas
Many leasehold properties are beautifully built and placed in well-appointed, attractive locations. For example, the bungalows and condos on Sentosa are all run on 99-year leases. Even if you have all the money in the world, you can't buy a freehold property on Sentosa. Landed 99-year properties and condos can also be found all over the posh enclaves of Districts 9, 10 and 11.  Many of the condos in the Tanjong Rhu area are leasehold properties. Newly launched Victoria Park Villas showcases 99-year leasehold semi-detached homes priced between $3.8 million to $4 million; with only a slight differential in pricing compared to freehold properties.
For outlying areas, there are many choices as well. One can buy a 2 ½ storey detached house with a floor area of 4,500 square feet and a pool in the Upper Bukit Timah area for an asking price of $1.98 million. What's the catch? It runs on a 99-year lease and has just reached its 70th year.
Location, location, location
In light of recent news, does it still make sense to buy leasehold landed properties or condos? After all, only 4 per cent of HDB flats have been selected for SERS and the owners were relocated to brand new HDB flats with brand new 99-year leases at the similar locations.  That was not the fate of the folks at Geylang Lorong 3. To be fair, the State cannot be offering a SERS-like rescue plan for land which would legally belong to the State by the end of 2020.
While some leasehold properties may not be in prime districts, they are highly sought after because of their location next to MRT stations. A prime example of this are the condos next to Redhill MRT like The Metropolitan, Ascentia Sky, Echelon, Alex Residences and the newly launched Artra. These condos command between $1,200 and $1,800 psf, giving some freehold properties in the area a run for their money.
The truth of the matter is, if you're buying the property for investment purposes, tenants do not care if your property is leasehold or freehold – they pay the same rent, as long as they like the property and location. In the short term, you will garner as good a rental yield from a well located leasehold property. The problem only sets in when the estate gets older and new developments come up nearby – tenants will start leaving for swankier digs.
Questions to ask yourself
When deciding between a leasehold or freehold property, start off by asking yourself: how old are you? Follow that up with the next question: do you expect to live in the leasehold property till the end of your days? If you do intend to live out your time in a leasehold property, you need to ensure that the lease on your property will not expire in your lifetime. Surely, you do not relish the prospect of having to move out and scramble around for funds to purchase a new home at the ripe old age of 88? For example, if you are 35-years-old now, it is advisable to buy a leasehold property which has at least 55 to 60 years left in its lease – this ensures that if you live to 95, you will still have a roof over your head.
Older leasehold properties may need repair – and lots of money to do so
When condos reach their 30th or 40th year, the cost of repair and maintenance grows exponentially. Do bear in mind, common property like sewage pipes and roof gutter pipes which run through individual units may have to be repaired. This will require the co-operation of owners and a very healthy sinking fund in order to do so. Roofs and swimming pools may start to leak. If the sinking fund has insufficient money, the estate may have no choice but to levy a contribution from each unit. In other words, like it or not, all units have to cough out cash in order to pay for the repairs.
Landed leasehold properties may have an easier time when it comes to apportioning money for repair works  as you have full control over your own property. However, as you draw closer to the expiry date of the lease, the question is whether you should be spending money to repair the property if you will be handing it back to the owner of the land in say, five years' time? Inevitably, as the expiry date looms nearer, the property becomes increasingly worse for the wear and you may soon find yourself  living next door to a dubious neighbour.
Older leasehold properties may have problems with bank loans and CPF payments
For leasehold properties that are aged 40 years and above, most banks will restrict financing for such properties. If the property has 30 years or less left in the lease, buyers will not be able to use their CPF to pay for the property. What this means is that as your property gets older, fewer and fewer people will be able to buy your property. That is fine if you intend to live in it till you die, but if the intention is to sell it, then don't wait too long before doing so.
To be fair, older leasehold properties may still have an en bloc potential
All things considered, there is still a silver lining for 99-year leasehold properties – a number of them have been successfully sold en bloc to developers who then tear down the old property, top up the lease and sell the shiny new units at a tidy profit. The mechanics of en bloc sales have been discussed here.
Recent success stories of 99-year leasehold properties which were successfully sold in a collective sale include Eunosville and Rio Casa.
However, such happily-ever-afters depend very much on the location of the estate and the revised plot ratio for that plot of land in order for any developer to find a collective sale attractive. Like older HDB flats owners who wait with bated breath to be selected for SERS, not all older leasehold properties will be chosen.
Make no mistake, leasehold properties have a limited life span
Whether a leasehold property is suitable for you or not depends on the individual – much is dictated by your budget and needs. Some may prefer a posh 99-year leasehold property where the carpark is packed with exotic cars. Others may prefer to use the same amount of money for a bigger freehold property in a more outlying area so that the kids can have more space to run around. Yet others may like the convenience of being a stone's throw away from an MRT station and may not care whether the property is leasehold or freehold.
Many leasehold properties are still relatively new, so it doesn't really cross the minds of owners when the lease will expire. But make no mistake, no matter the location or condition, like the owners of homes at Geylang Lorong 3, when the leasehold period expires, you will have no choice but to surrender the property and land back to the owner.
Longtime Geylang Lorong 3 resident, Madam Ng, 57, shared with 99.co, "I have lived here most of my life. My family is very sad to have to move. But what choice do we have? I have look for a new home before 2020 now."