Property portal 99.co presents the following weekly property news roundup for the week of 27 June to 3 July:
#1: HDB resale prices could be looking up
Flash estimates by HDB released on 1 July indicate that resale flat prices have increased by 0.2% in Q2 2020, despite circuit breaker disruptions to property viewing and transactions for most of the quarter.
The HDB resale index has not registered a fall in prices since Q2 2019. In Q1 2020, HDB resale prices stayed flat.
In April and May, a total of 789 HDB resale transactions were recorded, which is five times less than the same period last year. HDB's final resale price index for the full quarter will be out on the 24th of July.
#2: URA flash estimates mostly in the red
According to flash estimates released on 1 July by the Urban Redevelopment Authority (URA), private residential property prices have fallen by 1.1% in the second quarter of 2020, following a 1.0% decrease from the previous quarter.
The price index was primarily dragged down by the lacklustre performance of landed properties, which saw a price decline of 2.7% in the quarter. Non-landed property (i.e. condos) fell by 0.6% and fared better than Q1 2020, when it fell by 1.0%
Private home prices in the Rest of Central Region (RCR), also known as the city fringe, fell by 1.9% in the quarter, although prices of RCR new launch condos such as Parc Esta and Jadescape remained constant.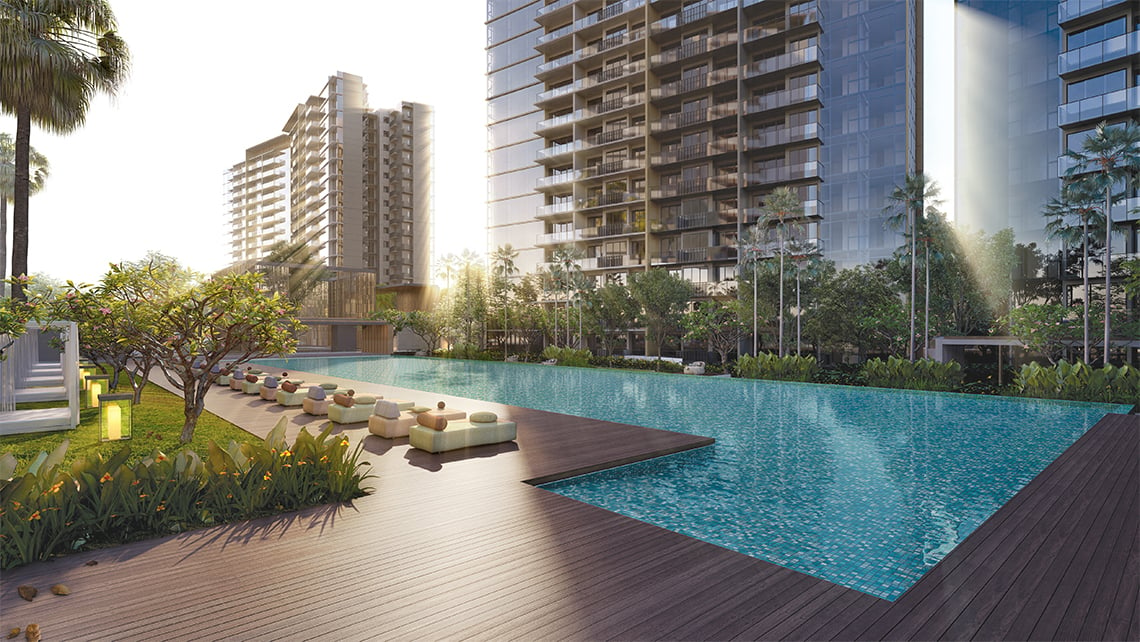 The flash estimate also indicated a marginal 0.1% price decline for homes in the Core Central Region (CCR). Outside Central Region (CCR) properties managed to stay flat for the quarter.
Experts attributed the overall decrease in home prices to dampened buyer sentiment during the circuit breaker period. As the need to view property in-person was greater for resale units, resale transaction volumes fell by a greater extent, compared to new home sales.
When the full quarterly report is released on 24th of July, new home sales are projected to fall by 35% compared to the previous quarter, while resale transactions may fall by as much as 65%.
That said, month-on-month transaction volume is on the rise, with a projected 775 units sold in June 2020, compared to 558 in April and 599 in May.
[Recommended article: 5 new launch condos most likely to hit the market during Phase Two]
#3: URA releases Jalan Anak Bukit mixed-use site for tender
The URA has released a highly-anticipated land parcel at Jalan Anak Bukit for tender on 30 June, to be turned into a mixed-use development with 845 condo units.
Meanwhile, the public can expect an integrated bus interchage, a shopping mall, extensive dining options as well as a direct underground connection to Beauty World MRT station.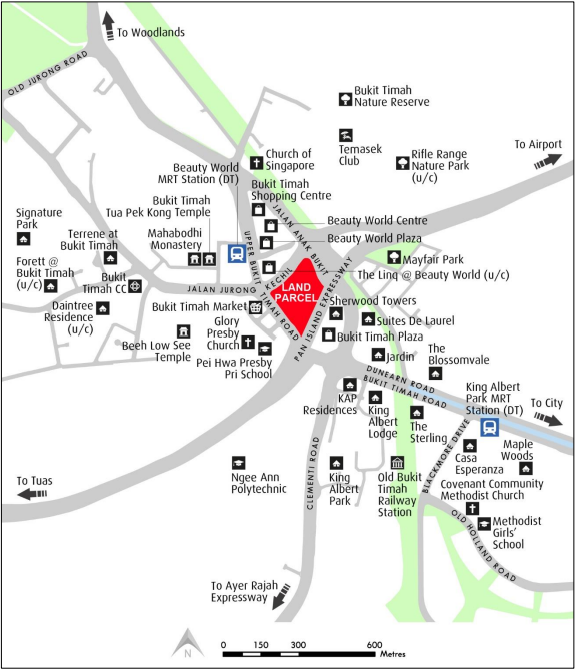 Developers who bid for the 32,200 square metre (sq m) site will have to undergo the 'dual-envelope' process, in which the URA will review and shortlist concept proposals before a price-only selection round.
The 'dual-envelope' tender process allows the URA to choose a "distinctive developer and identity marker" to rejuvenate the ageing Beauty World precinct and provide a gateway to surrounding nature attractions such as the Rail Corridor and Bukit Timah Nature Reserve.
The condo, which will be 99-year leasehold, will also "offer a lushly landscape and attractive living environment", said URA in its media release.
Developers have until 30 March 2021 to submit their proposals to the URA.
[Recommended article: The FULL list of 2020 New Launch Condos in Singapore (+ Analysis)]
#4: HDB releases Executive Condo site for tender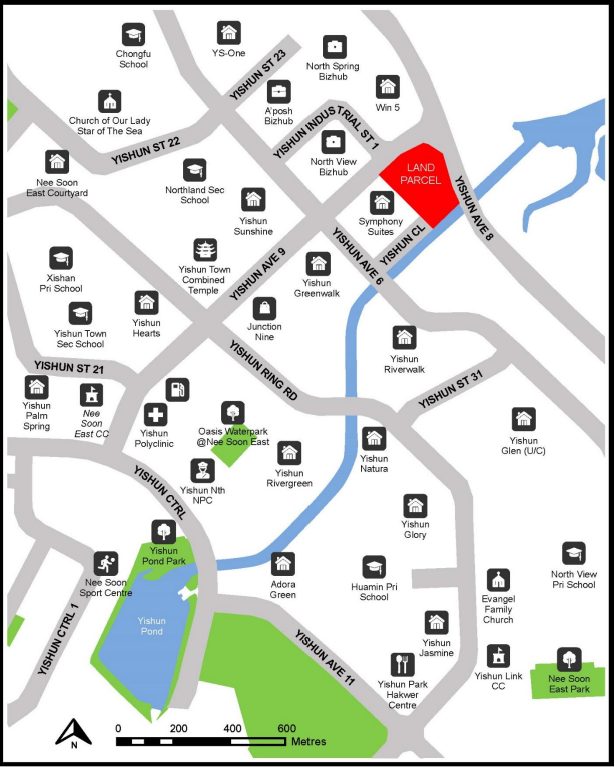 The HDB has released a Executive Condominium (EC) site for tender at Yishun Avenue 9. Located next to Symphony Suites condominium and overlooking natural greenery on the other side, the 21,514 sq m site will yield an estimated 600 units.
Amenities near the site include a neighbourhood mall (Junction Nine) within an eight-minute walking distance, and four schools within a 1km walking distance, including Chongfu School.
Developers have until 29 October 2020 to submit their proposals to the HDB.
Upcoming EC launches include Parc Central Residences at Tampines Avenue 10 and two yet-to-be-named projects at Fernvale Lane and Canberra Crescent. Already launched ECs include Piermont Grand (Punggol), Parc Canberra (Sembawang) and Ola (Sengkang).
[Recommended article: Buying resale EC vs new launch: The key differences you need to know]
#5: Freehold District 9 residential property put up for en bloc sale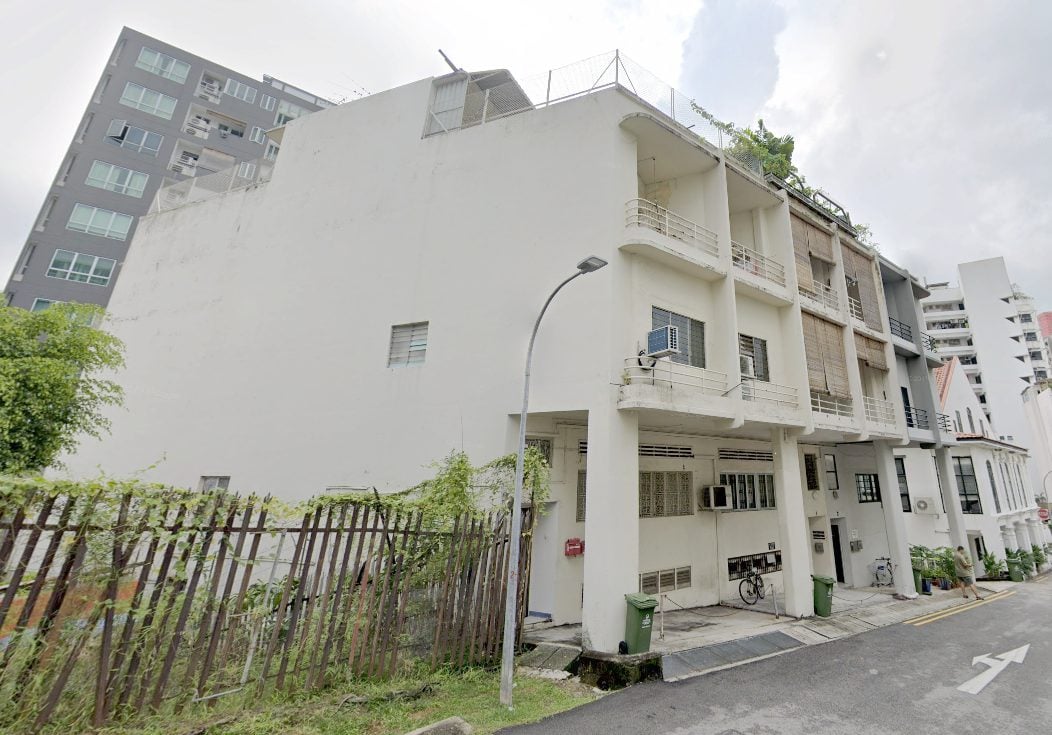 A freehold, three-storey residential building located at 2, 4, 6 Mount Emily Road has been put up for collective sale by tender with a guide price of $24 million. The buildings, which currently have a basement and attic, sits on a 515 sq m site with an existing Gross Floor Area of 1,499 sq m.
Conveniently located within a three-minute walk of Little India MRT station, 99.co expects the redeveloped development to take the form of a boutique condo or a co-living space. A condo development will yield approximately 12 units.
Other amenities close by include Tekka Market, eateries along Selegie Road and arts institutions such as LASALLE College of the Arts, the Nanyang Academy of Fine Arts (NAFA) and School of the Arts (SOTA).
The tender exercise for this prime District 9 property closes at 3pm on 11 August 2020.
[Browse all condos for sale in District 9.]
Interested in more property-related news? Follow us on our Facebook page!
Looking for a property? Find your dream home on Singapore's most intelligent property portal 99.co!