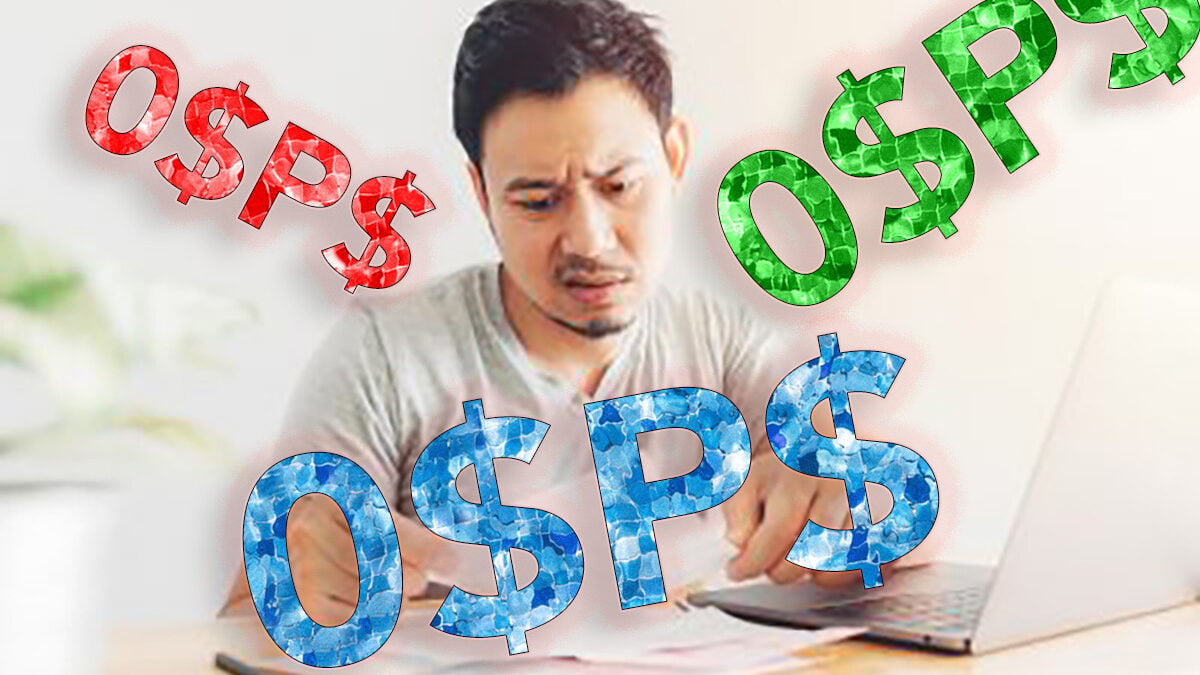 When it comes to owning a condo, oftentimes we pay attention to things like the selling price and how much financing we can get. We compare the facilities that various condos provide, but less often do we look at the maintenance fees. So condo maintenance fees end up becoming one of the hidden costs of owning a condo.
But it shouldn't be overlooked. Just like your home loan instalments, you risk losing your condo if you default on your condo maintenance fees.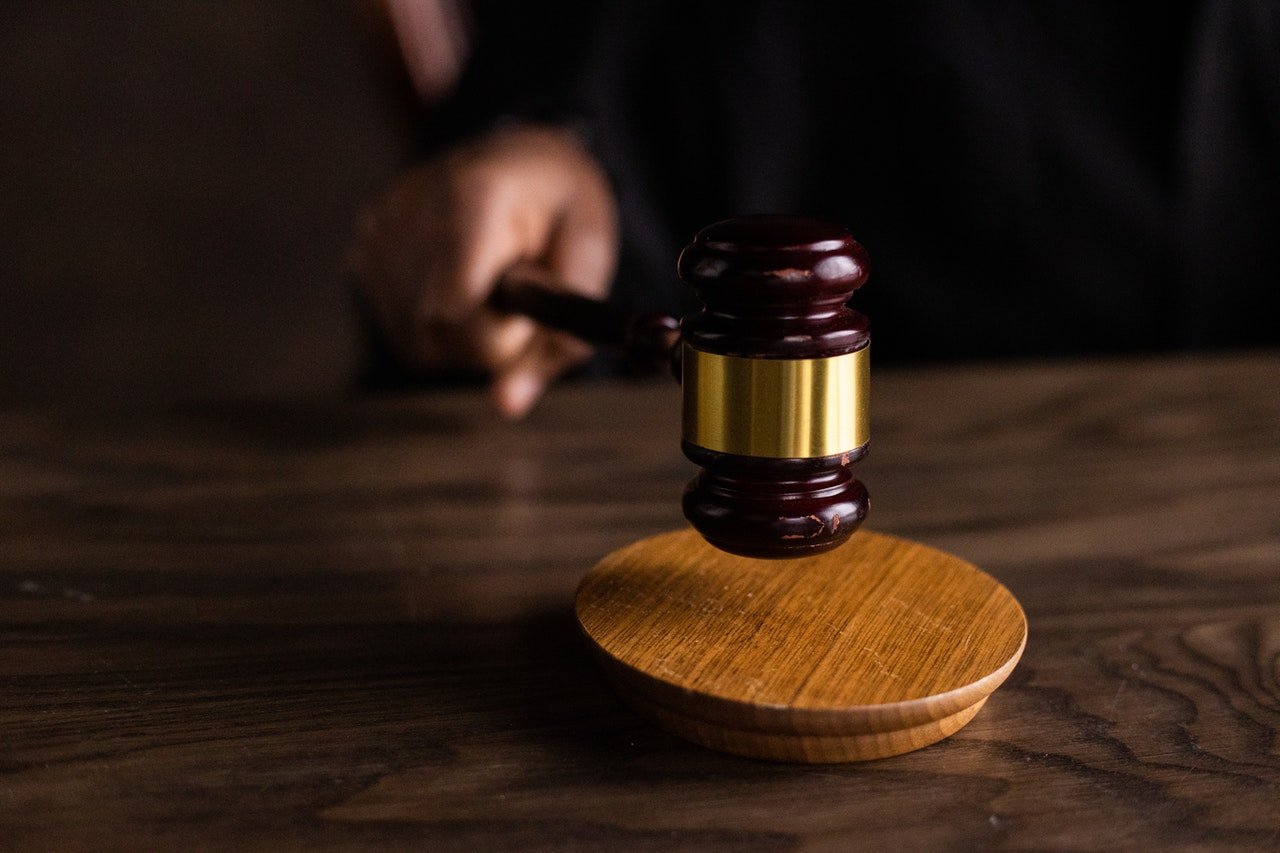 Before we get on with the consequences of defaulting on your maintenance fees, let us briefly go through what it entails.
What goes into the condo maintenance fee? 
Condo maintenance fees are formally referred to as service charge. It's similar to HDB's service and conservancy charges (S&CC) in that it's used to maintain the condo and its facilities.
The service charge is usually paid every three months to your condo Management Corporation Strata Title (MCST), which manages your condo.
A portion of it goes into the condo's maintenance fund for short-term, day-to-day expenses to keep the facilities in good condition. Another portion of the service charge is for the sinking fund to pay for long-term and large expenditures such as paint jobs and repairs.
[Find out more about the condo maintenance fee here as we explain the differences between the maintenance fund and sinking fund.]
How is the condo maintenance fee determined? 
Condo maintenance fees differ from condo to condo and depend on various factors. This includes the size of the condo, number of units and facilities. It can range from S$300 to S$500 per month, with the more luxurious condos having a service charge as high as S$1,000 per month.
For instance, the more facilities your condo has, the higher the amount of money is needed for the maintenance, meaning your service charge will be higher. Like if your condo has a garden at every corner of the development, chances are you'll need to pay higher maintenance fees. After all, landscaping isn't cheap.
Besides these aspects of the condo, how much you pay is determined by your share value.
Share value
Share value refers to the share of the condo development that you own relative to your neighbours. To put it simply, it's the proportion of the condo that you own.
The share value is determined based on the floor area of your unit. So the higher your share value, the higher is your maintenance fee.
Floor area (in square metres)
Share value

50

 

and below

5

51

to 100 

6

101 to 150 

7

151 to 200 

8
Source: BCA
Never mind if you're single but own a penthouse. Or that no one in your five-member household ever uses the fancy gym and swimming pools.
It works on the assumption that if your unit occupies a larger floor area, chances are you have more people in the household using the condo facilities. Hence, the higher service charge.
Why you shouldn't default on your condo maintenance fees 
But even if you don't use the condo facilities regularly (or don't even use one at all), you'll still have to pay the maintenance fee every three months. It's not just used to ensure that the filtration of the swimming pool works well, but also to keep the common areas clean. More importantly, it funds the costs needed to keep the condo safe.
It's also why there are penalties for defaulting on your condo maintenance fee. The last thing we want is a condo management that's in debt, like the MCST of Parc Oasis that tried to impose parking fees to cover the shortfall in their maintenance fund.
Here are the penalties for defaulting on your service charge.
1. You'll be charged with interest and served with written demand
By right, there's a grace period of 30 days for the condo service charge. If you don't pay after the grace period, the MCST can charge you interest and even serve you with a lawyer's letter to recover the payment.
Depending on the condo, the interest can be as high as 10% to 15% per annum.
It's not actually uncommon for people to miss their service charge payment for a month or two. Nevertheless, it's still best not to default on your condo maintenance fee as the amount can snowball over time with the interest.
If you face any difficulties paying it, it's best to approach your MSCT to discuss and resolve the issue. This will also prevent the situation from escalating.
2. You can be fined up to S$10,000

Things can get uglier if your MCST decides to send you a written demand. If you don't pay your condo maintenance fee within 14 days of receiving the letter, you can be liable for an offence and be fined up to S$10,000.
To recover the unpaid service charge, the MCST may take you to the Smalls Claims Tribunals or the courts.
Or worse, they can sell your house.
3. The MCST can sell your house

This is the last resort and has happened before for some owners. The MCST can register the unpaid management fees as a charge against your property. Doing so gives them the right to sell your unit after the following:
The MSCT passes a special resolution
A notice of intended sale is published in one or more approved daily newspapers
No payment and interest is received six weeks after the date of the publication
There is no legal action pending in court to restrain the MCST from selling the unit
The process is a little different than if you default on your mortgage, in which the bank can repossess your house and put it for auction. In this case, the MCST can put your house up for auction while you're still living in it.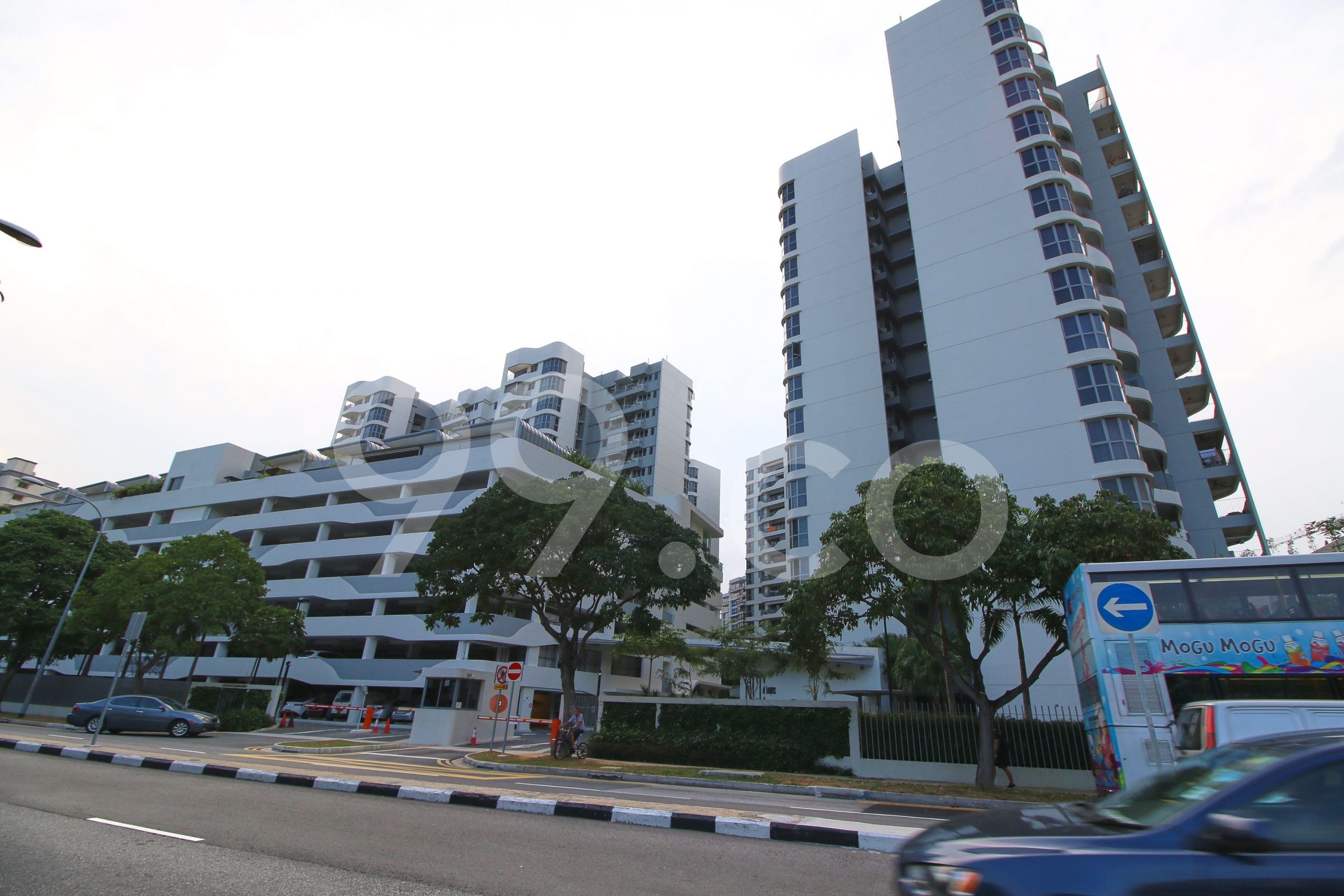 It's a way for them to recover the unpaid service charge, and there have been a few cases of this over the years. A recent example is the two units at Arc at Tampines EC, which were put up as MCST sales after the owners defaulted on the condo maintenance fee.
There have also been times when the MCST failed to reach this stage of selling the house. In 2019, the MCST of Sanctuary Green tried to sell a condo after the owner had failed to pay the service charge multiple times. The bill had come up to more than S$10,000 including interest.
So the MCST tried to pass a special resolution during its annual general meeting. However, it did not manage to get enough votes to carry out the sale.
Bonus: You can get shamed for not paying, kind of like how loan sharks do it 
This is outside of what can legally happen, and it's definitely not something we condone. But it's actually happened around 10 years ago. There's no splashing of red paint, but it's the same energy as "O$P$".
What happened was that the MCST of Castle Green pasted the name lists of residents on the notice boards next to letterboxes and lifts, detailing the amount of maintenance fee they owed. Of course, residents weren't too pleased with it.
You can read more about it here. 
Though we think there's a low chance of this happening again, especially given the reaction during that time and PDPA regulation these days.
What can you do if you have difficulties paying your condo maintenance fee? 
Ultimately, selling the property is the last resort that MCSTs want to undertake. And it's not necessarily beneficial for them to put the property for sale in this way. After all, all they want is to recover the money owed.
Should you face any difficulties in paying your service charge, it's best to approach your MCST to negotiate a way to pay the bills. More often than not, you'll be able to reach an agreement with them and avoid losing your home. Like this Park Green unit, which was initially put up for sale by the MCST in 2019. But they eventually dropped it after reaching an agreement with the owner.
If you found this article helpful, 99.co recommends 4 ugliest 'condo MCST vs resident' fights in Singapore history and 5 safe distancing measures deployed by the MCST or MA at condos other residents may not know about. 
Looking for a property to buy or rent? Find your dream home on Singapore's largest property portal 99.co! If you have an interesting property-related story to share with us, drop us a message here – we'll review it and get back to you.
About Virginia Tanggono
Virginia covers the property news in Singapore, from record sales to profile stories on home ownership. In her free time, she occasionally searches for spoilers of movies and TV shows.
Looking to sell your property?
Whether your HDB apartment is reaching the end of its Minimum Occupation Period (MOP) or your condo has crossed its Seller Stamp Duty (SSD) window, it is always good to know how much you can potentially gain if you were to list and sell your property. Not only that, you'll also need to know whether your gains would allow you to right-size to the dream home in the neighbourhood you and your family have been eyeing.
One easy way is to send us a request for a credible and trusted property consultant to reach out to you.
Alternatively, you can jump onto 99.co's Property Value Tool to get an estimate for free.
If you're looking for your dream home, be it as a first-time or seasoned homebuyer or seller – say, to upgrade or right-size – you will find it on Singapore's fastest-growing property portal 99.co.
Meanwhile, if you have an interesting property-related story to share with us, drop us a message here — and we'll review it and get back to you.
Join our social media communities!
Facebook | Instagram | TikTok | Telegram | YouTube | Twitter