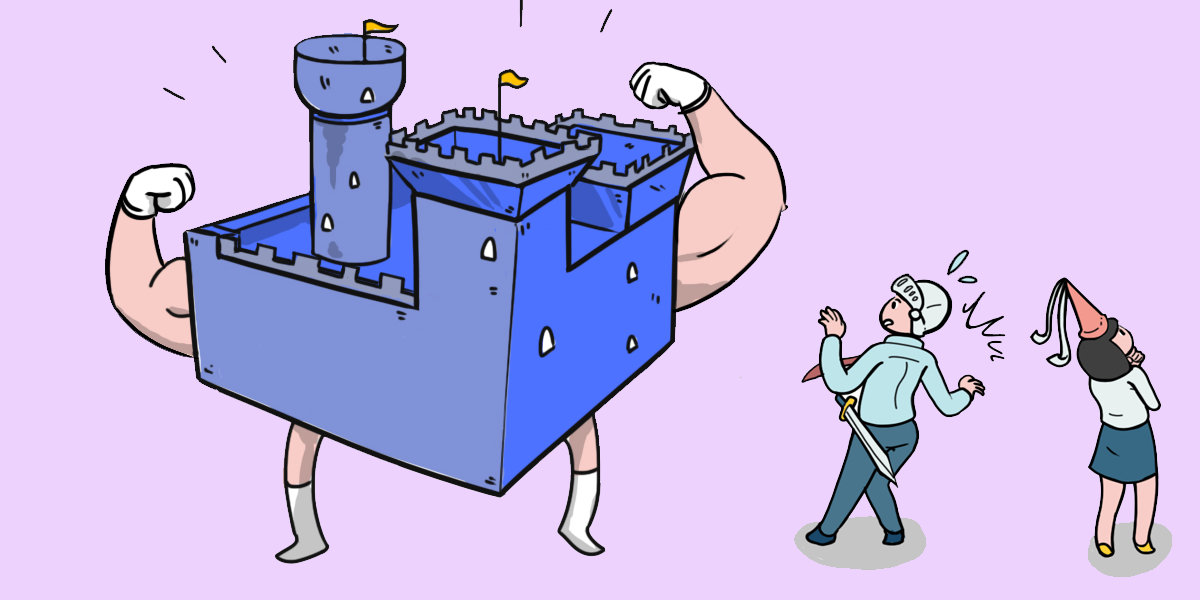 Check yourself before you wreck yourself (and your relationship).
Hello, it's me, your average Singaporean. I BTO-ed at 26, got married at 27, and moved into my HDB flat at 28. Planning the wedding and renovation was taxing, but my property-buying process? Super easy. It's because, thankfully, my husband and I are on the same page on most things to do with property. However, I know that not all couples have it easy. Buying a property together is a big commitment so go through this checklist before making a downpayment.
Keep away from the in-laws (unless they're really awesome people)
While some couples are fine with – and are even looking for – properties near their parents' homes, you shouldn't assume that your spouse will be okay with living near your parents. To make things fair, choose a property that is equidistant from the two sets of parents. Of course, make the exception if you're gunning for the proximity grant or are the main caretakers of an aging parent.
Some questions to ask your spouse would be:
Are you comfortable with staying near my parents?
What do your parents think of us buying a flat near my parents?
Before getting married, I lived in Bedok and my husband lived in Pasir Ris. Naturally, we applied for a BTO in Tampines, a mature estate that is in the middle of the two neighbourhoods.
Talk about babies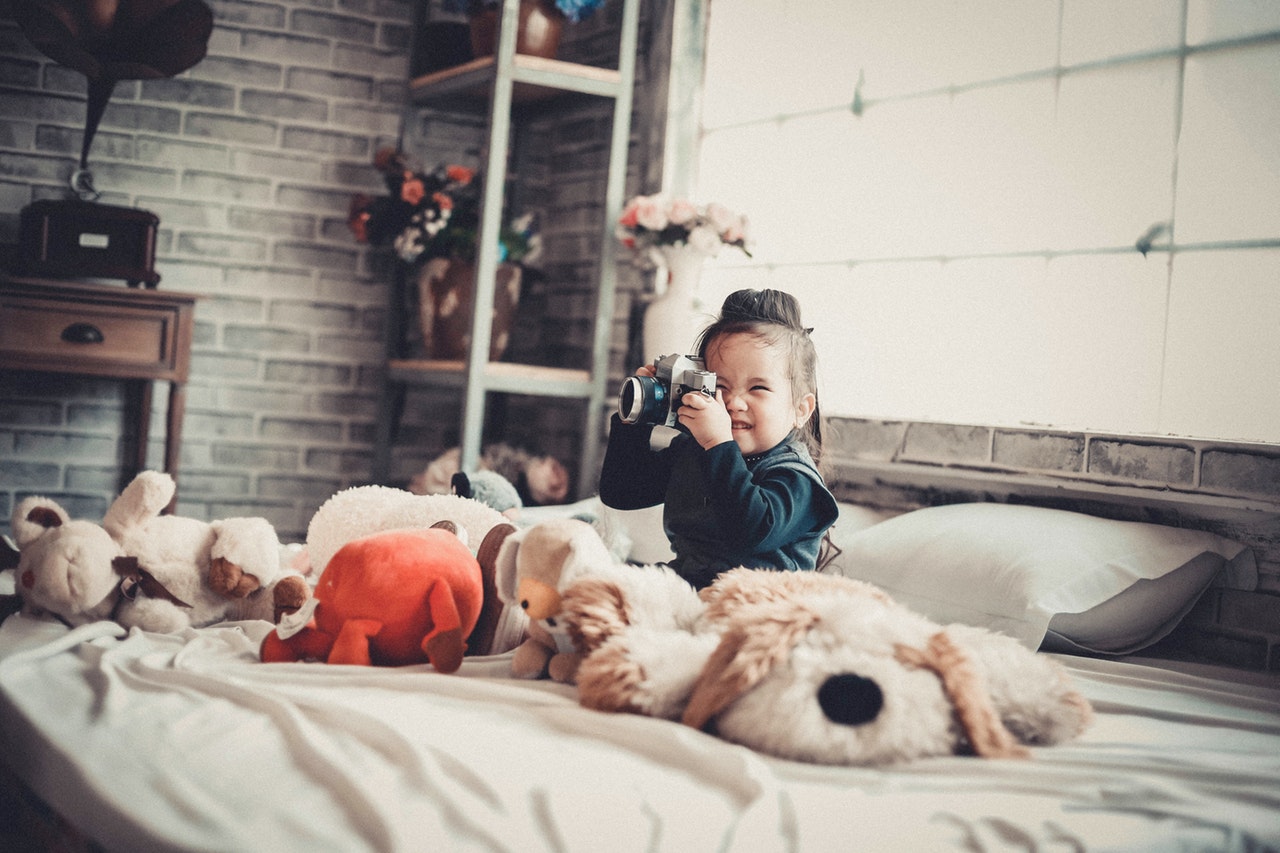 Having kids mean you need an extra room and a different set of savings, too. If you are not planning to be parents anytime soon, perhaps it's best to buy a studio apartment or two-bedroom unit so your money is not locked up in a bigger or more expensive property. You can grow your cash in other ways if you wish. But if you're the type to buy a property and stay there forever, perhaps it's okay to buy a bigger unit as your first property and raise your kids there.
Some questions to ask your spouse would be:
When do you plan to have children?
Is this property the one you'd want to raise your children in?
My husband and I agreed that our purchase is for own-stay and not investment purposes, and that we would live in the home for as long as possible. A four- or five-room flat is ideal to raise kids in, but as a five-room flat was out of our budget, we chose the former.
List down your preferred amenities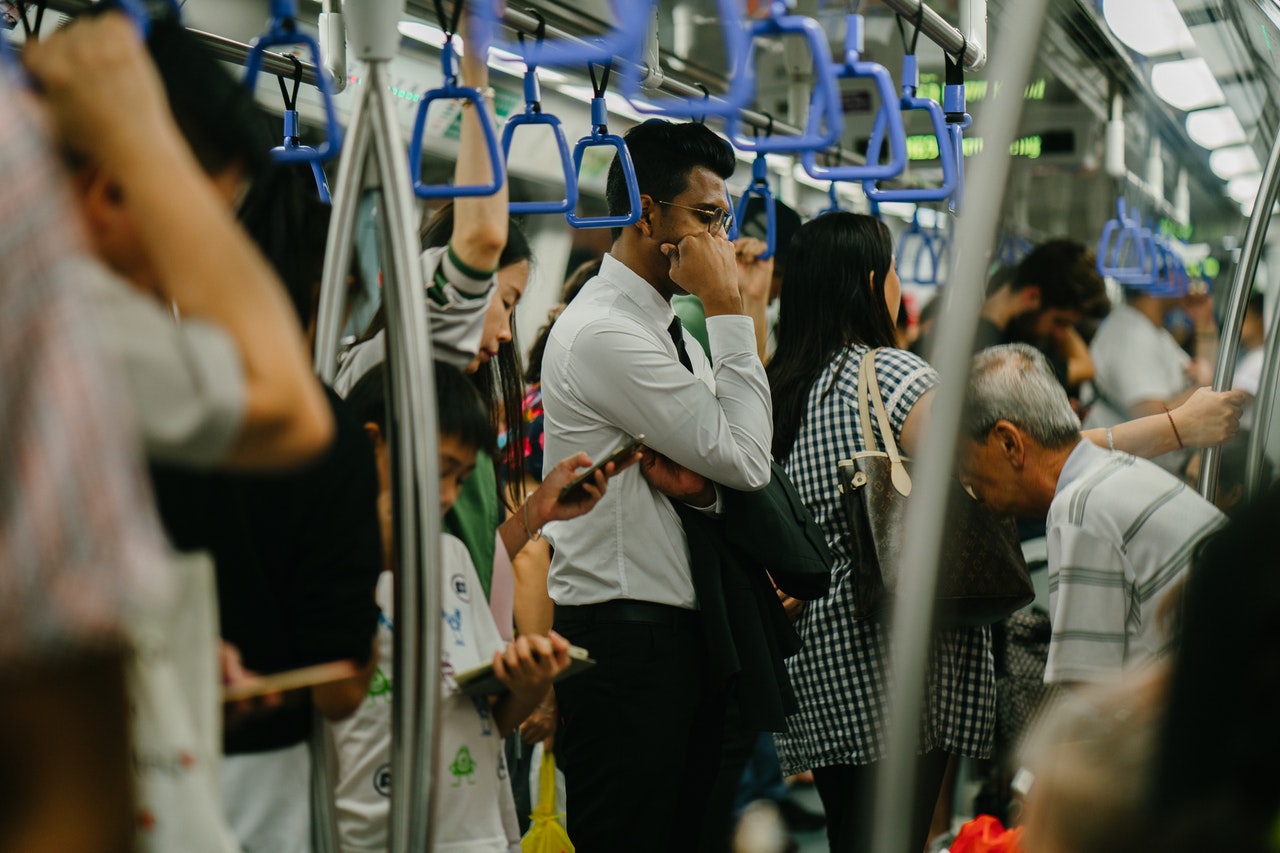 Yeah, it's not sexy pillow talk for sure, but knowing what amenities you need will narrow down the type of property or location of your future home. Gym rats can consider condominiums while those who rely on take-out instead of cooking may prefer mature estates with lots of hawker centres. Also consider how far you are willing to travel to work and if you need an MRT station nearby. Some properties are nowhere near MRTs but have access to buses that go almost everywhere.
Some questions to ask your spouse would be:
If the property is near your workplace, how about I drive the car to work?
Is having things like park connectors, swimming pools, and business hubs important to you?
Our Tampines BTO may be considered a mature estate property, but in reality, it is a 25 to 30 minute trip (waiting time included) to Tampines Central where the MRT and supermarkets are. It would also take about a year before the amenities around our area are ready. We went ahead with it due to budget and a lack of choices – we were not considering condos or resale – but being near Ikea, Courts Megastore and Giant Hypermarket helps!
Live together first (or travel with one another)
Have you heard of couples who sleep in separate bedrooms? Some couples feel this helps them appreciate each other better as well as get a good night's sleep. It's worth spending some time with your other half to understand each other's habits. You will have a better sense of how much space you both need or if they like to be close to the city or prefer somewhere close to nature.
Some questions to ask your spouse would be:
How far are you willing to walk to, say, an MRT station or a mall?
Are you okay with a small space for the two of us or prefer large spaces?
What is something you cannot compromise?
Although we've never lived together, my husband and I did share a room in my in-laws' while waiting for our BTO to be completed. Being together in close proximity for over a year allowed me to understand my husband in the context of a home. I realised he needs black-out curtains, that we need lots of wardrobe space, and more.
Work out your finances and discuss ownerships
The rule of thumb is that you shouldn't buy a property priced more than five to seven times of the annual household income. Apart from this, decide how you're going to service your home loan repayment; will it be a 50:50 deduction from both CPFs or a ratio dictated by who earns more/less?
Next, discuss terms of ownership. While most couples choose a joint tenancy (this ensures that one co-owner will take over the share of the other, when one co-owner dies), some prefer a tenancy-in-common agreement. This allows one co-owner's share to be taken over by a sibling or child. Investors like it as it is easier to de-couple and avoid Additional Buyer Stamp Duty (ABSD). It's worth finding out more about how tenancy-in-common works.
Are you okay with a 50:50 home loan repayment plan even though you earn lesser?
How would you want the property to be divided in the case of *knock on wood* divorce or death?
Are you okay with sharing the property with my mother/sibling/so-and-so if I pass on?
As we are not property investors, my husband and I preferred the more straightforward terms of joint tenancy. We also split the loan repayment by 50:50.
Other discussions worth having include:
Renovation plans: Understand his/her vision of a beautiful home. Build a moodboard together! This will give you a gauge on how much you might be spending on renovations. Renovating an old resale flat may cost more than renovating a new BTO or condominium. Wanting a walk-in-wardrobe means you will need to sacrifice the study or upgrade from a three-bedder to a four-bedder.
Exit plans: After the Minimum Occupation Period (MOP) is up, do you plan to sell and upgrade? Are you budding investors who plan to buy a second property to stay in while renting out your first property? Will you be willing to rent out one room while continuing to stay in the property?
We hope this gives you a better idea of where to live.
Did we miss out any important topics? Voice your thoughts in our comments section or on our Facebook community page.
Looking for a property? Find the home of your dreams today on Singapore's largest property portal 99.co! You can also access a wide range of tools to calculate your down payments and loan repayments, to make an informed purchase.
Upcoming Freehold Condo Launch: The Arcady @ Boon Keng
About Eliza Hamizah
Looking to sell your property?
Whether your HDB apartment is reaching the end of its Minimum Occupation Period (MOP) or your condo has crossed its Seller Stamp Duty (SSD) window, it is always good to know how much you can potentially gain if you were to list and sell your property. Not only that, you'll also need to know whether your gains would allow you to right-size to the dream home in the neighbourhood you and your family have been eyeing.
One easy way is to send us a request for a credible and trusted property consultant to reach out to you.
Alternatively, you can jump onto 99.co's Property Value Tool to get an estimate for free.
If you're looking for your dream home, be it as a first-time or seasoned homebuyer or seller – say, to upgrade or right-size – you will find it on Singapore's fastest-growing property portal 99.co.
Meanwhile, if you have an interesting property-related story to share with us, drop us a message here — and we'll review it and get back to you.
Join our social media communities!
Facebook | Instagram | TikTok | Telegram | YouTube | Twitter