In today's society, it pays to stand out from the crowd. Just browse through the newspapers and you will find celebrities choosing to up the ante by giving their children ridiculous monikers. Frighteningly, this trend has also started to catch on locally. Some even take it as far as making these self-christened names permanent by registering them with ICA and etched forever on their ICs.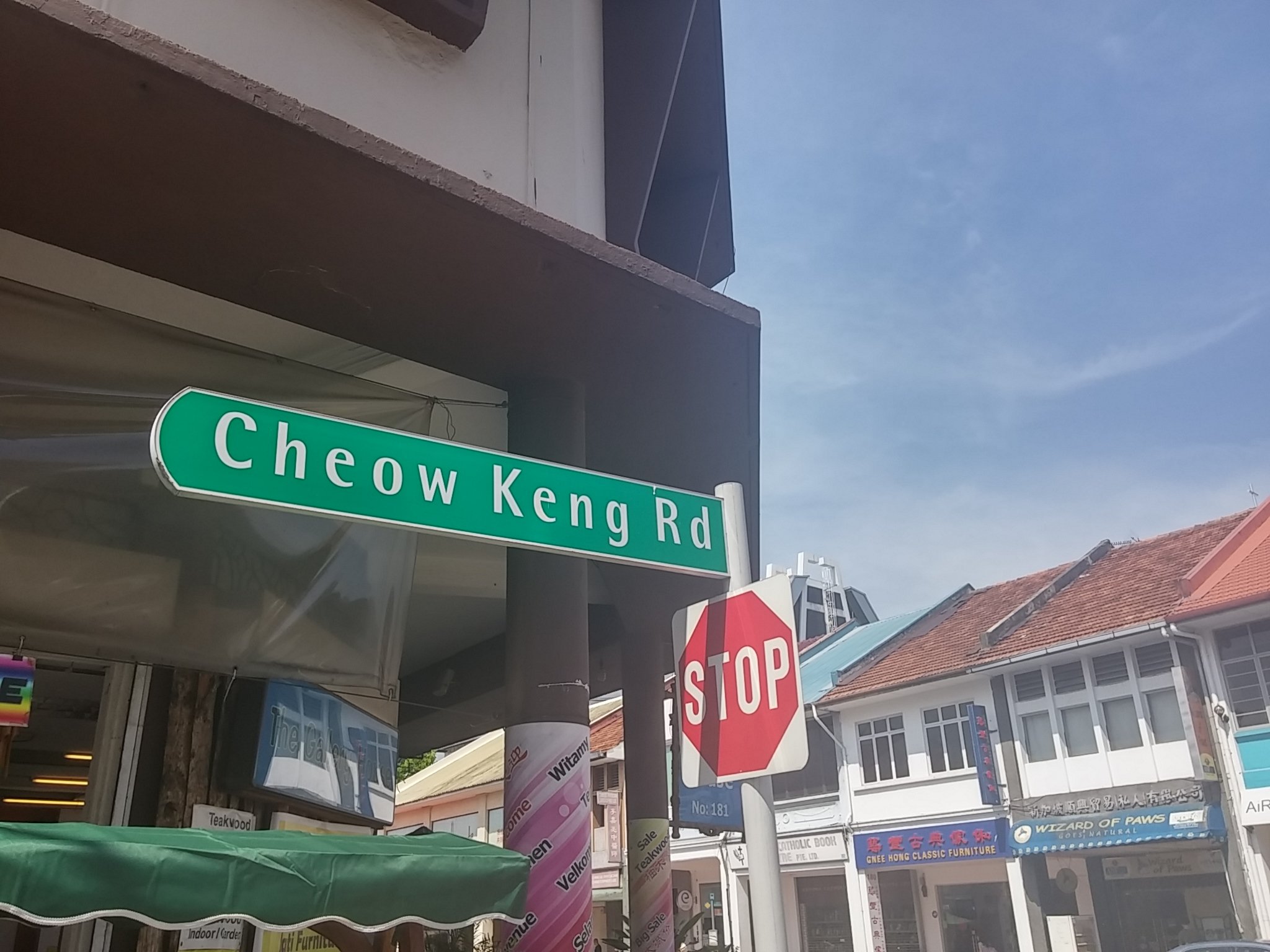 Make no mistake about it; an unusual name can, and will, make turn peoples' heads and leave a lasting impression. In the same way, these peculiar street names add flavour to otherwise bland sounding ones (eg. Ang Mo Kio Ave 2, or anything else with an "ave" or "street" followed by a number) and captures the attention of the common pedestrian or motorist:
Rotan Lane
The stuff of nightmares for naughty children, and possibly Michael Fay! Rotan is the colloquial name for rattan canes, the instrument of choice for instilling discipline. An imaginative few might think that this was the location where the notorious practice of caning was frequently carried out but in actual fact, the lane was so named because there used to be a cane-producing factory along Chander Road adjacent to it.
Rotan lane is situated along the historic Serangoon Road area, which means it sees a fair share of tourists and Nasi Briyani restaurants around it. Being a 5-10 minutes walk away from both Little India and Farrer Park MRT stations and located near town means that the properties around it remain attractive for prospective buyers.
To find out more about the HDBs and condos available for sale in this area, check them out here.
     2. 
Jalan Malu-Malu
Those living along this secondary road must have been at the receiving end of a number of jokes from their friends and family. "Malu" in Bahasa Melayu means "to be ashamed or shy", which would inadvertently suggest that residents staying in the properties surrounding it are, to some degree, in a perpetual state of embarrassment.
There is no need for them to be red-faced though, given the number of developments happening in the area. A closer look reveals that the area has seen a great deal of activity in recent years with the recent launches of two executive condos, The Visionaire and The Brownstone within its vicinity in addition to existing condos such as Canberra Residences and The Nautical. Being situated next to Sembawang Shopping Centre as well as being in close proximity to Furen International School and Sembawang Primary School are plus points for upgraders with families.
      3. Kay Poh Road
If you think a road named Jalan Malu-Malu is mildly amusing, then you would probably think living on Kay Poh Road is downright hilarious. Singlish for "being a busybody", you would think that no secrets can be kept hidden from the prying eyes of residents in this area. In reality, the name was named after Wee Kay Poh, a Hokkien businessman, who amongst other things, was managing partner of the Singapore Opium and Liquor Farm from 1907 – 1909. How apt given that it is situated just a few roads away from Zouk nightclub.
Kay Poh Road is fairly near to Orchard Road and Robertson Quay, making it an excellent place for expats to stay or rent. Kasturina Lodge and The Aston are two condos located along it which can potentially offer good options to choose from.
       4.  Opera Estate
Tucked away in the Siglap area is an enclave called Opera Estate, characterised by numerous landed homes (many of which are up for rent and sale) and hipster cafes offering over-priced gourmet coffee. While the name of the Estate doesn't immediately pop out as something out of the ordinary, driving along the smaller streets lining it reveals a dramatic twist. That is because these streets are named after several notable western operas- such as Carmen Street, Tosca Street, Aida Street, Dido Street, Figaro Street, Fidelio Street, Ernani Street – and one famous ballet (Swan Lake Ave). Sadly, perhaps only those who frequent the theatre would have an idea about each of these performances; for the typical Singaporean, they only remain exotic sounding titles.
        5.  Cheow Keng Road
National Servicemen will chuckle at the mere mention of this road name. Cheow Keng sounds similar to "Chow Keng", a Hokkien term used to describe feigning an illness or injury to escape one's duties. It is most frequently used in the army for that one particular bunkmate who, without fail, will have the flu/diarrhea/some mysterious ailment right before a major field exercise.
The road is actually named after Wee Cheow Keng, a prominent leader amongst the Hainanese community and director of the Sze Hai Tong Bank back when Singapore was still under British rule. Today, the road continues to witness bustling human traffic because of its proximity to Joo Chiat Road, a popular haunt for food-lovers and bar-hoppers. In turn, this has led to the market for studio/SOHO condos around the area, such as The Modules and [email protected], to flourish.