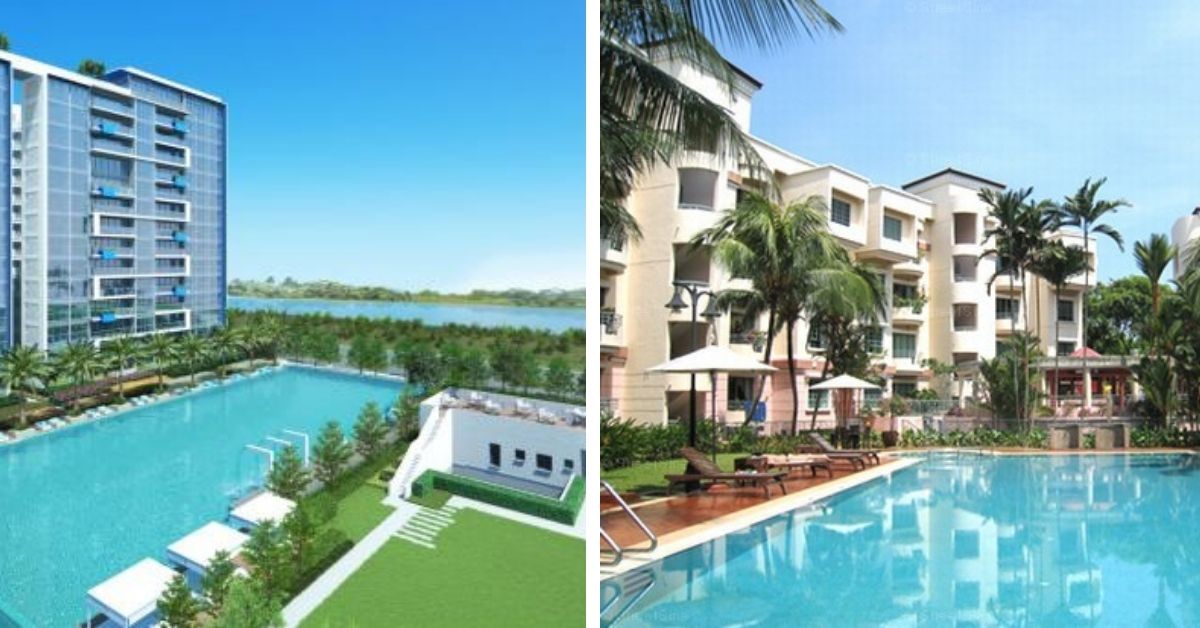 A long, long time ago, travelling used to be a thing. And we don't just mean travelling on the MRT from Jurong to Changi, or to Woodlands or Sentosa. We mean actually travelling to the airport, using our passports and boarding the plane. Or going across the causeway to shop and eat at one-third of the price here.
Just as we're looking through some condo names, flashbacks of visiting foreign places come to mind. Never mind if some of us have never been to these places before, but just looking at the names of these condos triggers our wanderlust. Some of these condo names make us miss travelling even more ? .
Casablanca
First on our list is Casablanca, which is also the name of the capital of Morocco. From mosques to palaces, it's known for exquisite architecture like the Hassan II Mosque and narrow medina passages. Blue-coloured houses and buildings in Chefchaouen also come to mind.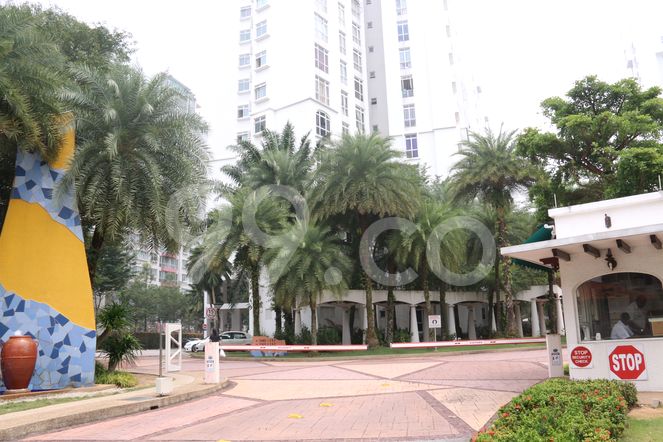 As for the condo itself, it tries to give off a Mediterranean vibe with lush greenery, according to the condo description on the condo page. But that's about it. There's no narrow medinas or blue-coloured houses.
That aside, the condo's distinct swimming pool that stretches across all the condo blocks helps to give the feel of being in a resort or hotel.
Gold Coast Condominium
Naming a condo after the Australian coastal city known for its white sandy beaches and theme parks is not exactly a good thing.
Gold Coast Condominium might have been named as such due to its location in the West Coast, with West Coast Park being around a six-minute walk away. But West Coast Park is no Gold Coast.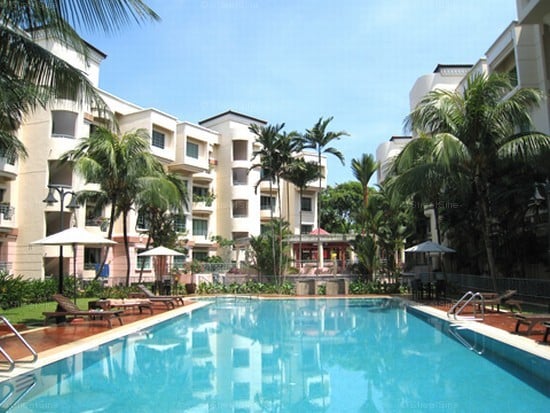 That aside, for an old condo, it has pretty decent amenities like a swimming pool (that's surrounded by palm trees), BBQ area, squash court and tennis court.
Manhattan Mansions
Here's what I find ironic about this condo. Manhattan is known for having many skyscrapers, including the Empire State Building. But Manhattan Mansions is only 10 storeys tall.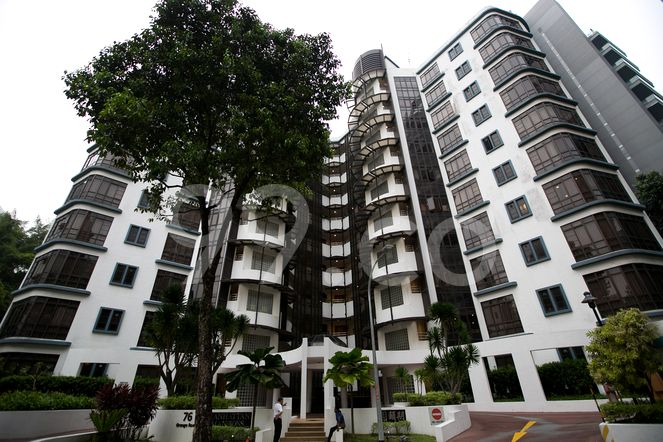 Nevertheless, going by today's standards, each unit of the condo has a pretty huge floor area. In fact, the smallest unit spans 1,496 sq ft. And it's also well located in the city centre, with Orchard Road just within walking distance.
My Manhattan
Like Manhattan Mansions, this condo is no skyscraper. My Manhattan is only 12 storeys tall and is located in Simei, which is really far from the city centre.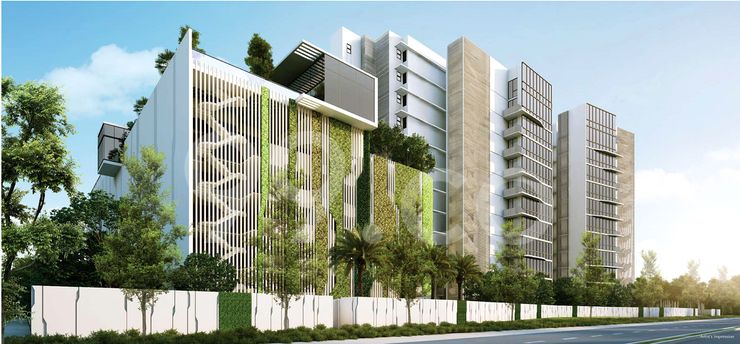 On the other hand, the condo is just a two-minute walk to Simei MRT and eight-minute drive to the airport (?). Facilities-wise, it doesn't just have the usual swimming pool and clubhouse, but there's also a steam room, wading pool and tennis court.
Ocean Park
No, we're not talking about the theme park in Hong Kong. There's an actual condo in Singapore called Ocean Park, but it reminds us of the city and the two failed travel bubbles.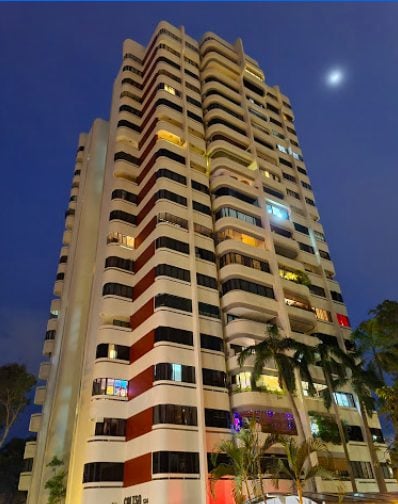 Completed in 1983, it's one of those old condos that not only has large units, but also a variety of amenities like BBQ pits, swimming pool, gym, tennis court, squash court and sauna (which is pretty rare these days). And it's just a few minutes drive to East Coast Park.
Shanghai One
Like most condos on this list, Shanghai One doesn't have any features resembling the financial capital in China. Not even like those Art Deco, Renaissance or Baroque-style buildings in the Bund. Not even a garden like the Yu Garden in the city.
It's only named as such as it's located, yes, you guessed it, 1 Shanghai Road in River Valley. So it's actually pretty well-located. Plus, it's just a four-minute drive to River Valley Primary.
The Alps Residences
Sigh. 
Whenever we hear the word "alps", images of the snow-capped mountain range across Europe pop up in our mind. We think of the Swiss Alps, and maybe even paragliding.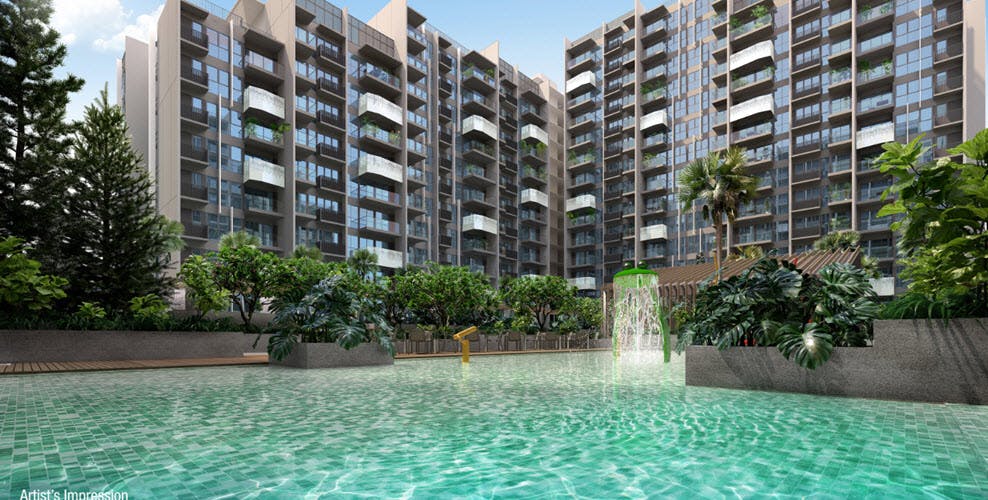 The Alps Residences was actually inspired by the Alps, and even has pine trees in its landscape.
And while it doesn't even come close to the Alps, its design and amenities does make it seem like you're in a resort. Besides the common features like the swimming pool and gym, there's a yoga corner, open terrace, reflexology path and sauna, which is rare for a new condo that just TOP-ed last year in 2020.
The Florida
Here's another condo that reminds us of sandy beaches and theme parks.
The funny thing about The Florida is that unlike the Gold Coast condo, it's not even located near the beach. And no, it's not located in Yishun either. It's located in Hougang.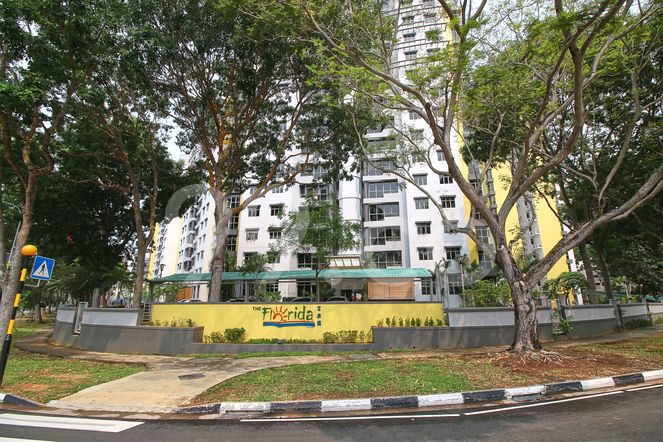 Location aside, it does have a pretty decent range of amenities like a swimming pool, sauna, BBQ pits, tennis court, games room and even karaoke (?).
The Santorini
We've featured this condo in a past article. But yes, The Santorini actually looks a bit like the Greek town itself with its white-and-blue theme.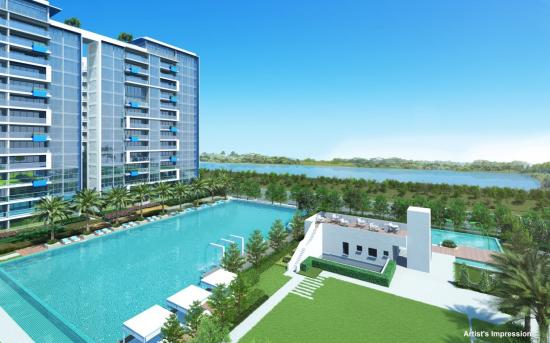 The clubhouse, for instance, has white-washed walls. The hammocks are in the same shade of blue as the blue domes in Santorini. Coupled with facilities like the pool, BBQ, viewing deck, it's probably the only condo that actually makes you feel like you're in the town the condo is named after.
Versailles
Hahaha. 
The only thing I can say about this Versailles condo is, "Nice try, designers and architects, for trying to make it look like the Palace of Versailles."
Other than that, it's pretty well-located actually. Being situated in Katong, it's close to lots of eateries.
Which other condo names remind you of travelling? Let us know in the comments section below. 
If you found this article helpful, 99.co recommends 5 ridiculous condo naming trends in SG that could inspire Elon Musk and 5 SG condos that make you feel you're on holiday overseas despite Covid-19. 
Looking for a property to buy or rent? Find your dream home on Singapore's largest property portal 99.co! If you have an interesting property-related story to share with us, drop us a message here – we'll review it and get back to you.