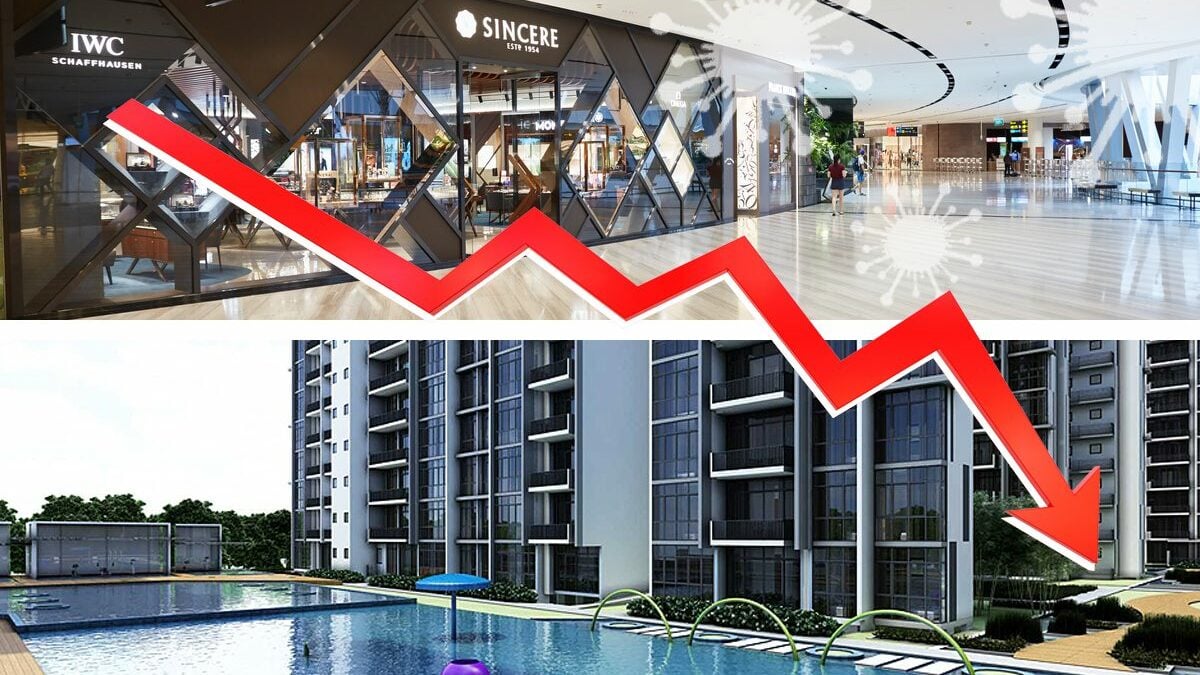 The retail side of the commercial property market probably deserves that funeral dance meme treatment. After all, the only thing emptier than a shopowner's hopes right now are the shopping malls themselves.
But will a retail bloodbath, with empty shops and ghost town malls, affect the price of residential property in Singapore?
This isn't always easy to predict, but here are some real possibilities:
First, a backgrounder on what's going on in the retail property market
Other than hospitality, retail is by far the worst hit segment of the property market during the Covid-19 pandemic. In February this year, for example, retail stores in Chinatown saw sales fall by 80%, while Jewel Changi Airport saw a drop of around 70%. In March, retail sales across Singapore were down 13.3% from the same month last year. Without neighbourhood malls, the figures would've looked much worse.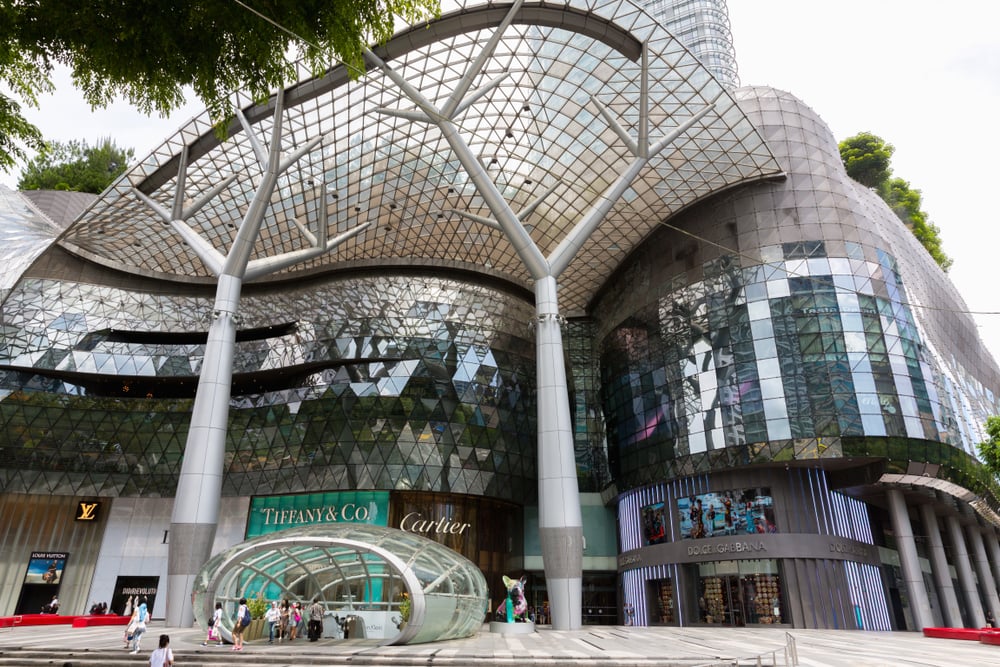 In any case, the fall in retail sales in March was the worst drop since 1998. And if you think this is just due to the circuit breaker restrictions, retail businesses would tell you "we wish"—Covid-19 arrived on the back of almost a full straight year of declining sales.
Before Covid-19 hit, CBRE's outlook for 2020 already predicted that consumption will see a downward trend for the year, with the main victims being entertainment, services, and F&B. So even with Covid-19 rent reliefs, a handful of retail tenants will be unable to make rent, and be forced to shut down. Many retail property investors also risk having to unload assets at a loss.
Covid-19 has also pushed more buyers toward e-commerce. Even when normal life resumes and shops can reopen, habits of buying online might have stuck. Places like Orchard Road might hold even less relevance to Singaporeans. And without the flow of overseas shoppers, brick-and-mortar retail in prime areas may never recover…
…which could impact residential real estate for years to come.
How can this impact residential real estate?
First, we need to clarify that none of this of what follows is certain. The relationship between commercial and residential real estate is a bit of a debate among experts around the world.
In the relevant field of study (Urban Economic Theory), there's are actually two conflicting theories:
The first theory works off the basis that land costs are heavily influenced by transport cost. It holds that having retail close to your home raises the home's value, as the "price of retail use" decreases (i.e. less time and money required to travel to the shops).
The second theory takes more account of externalities–that the impact of economic activities that spill over. This theory holds that having retail close by creates a disamenity, in terms of noise, crowds, etc. As such, home prices will decrease.
Both theories might have their place in Singapore: private housing enclaves like Bukit Timah have pockets very far from retail, which nonetheless are high value (precisely because of the exclusivity). On the other hand, most people who live closer to the mall will also price their properties higher.
Now that we've laid the groundwork, here are some potential ways the retail bloodbath can impact residential property prices:
Closure of nearby retail amenities
Change in type of retail, with potential loss of amenities and arrival of undesirable tenants
More investors switching from commercial to residential
[
Recommended article:
Expats are flocking to rent Robertson Quay condos, here's proof.
]
1. Closure of nearby retail amenities
The first and most obvious effect of a retail bloodbath on residential real estate is the potential loss of amenities when there's a mass closure of retail stores.
For instance, if a nearby shopping centre is half-vacant or loses key tenants such as F&B outlets and grocery stores/supermarkets, then the mall won't be worth factoring into a home purchase decision.
A dying mall next door will also impact your rentability (tenants often prefer places where the shopping is lively), rental income and eventual resale value. For example, consider a property like The Rochester: this is a close competitor with properties like one-north Residences. But the reason why some people working in one-north prefer to rent a unit at The Rochester is its proximity to The Star Vista (a mall just next door). This means grocery shopping becomes a convenient activity rather than a laborious detour.
If The Star Vista gets drained of retail, or takes on lower quality shops etc., then The Rochester would lose its advantage.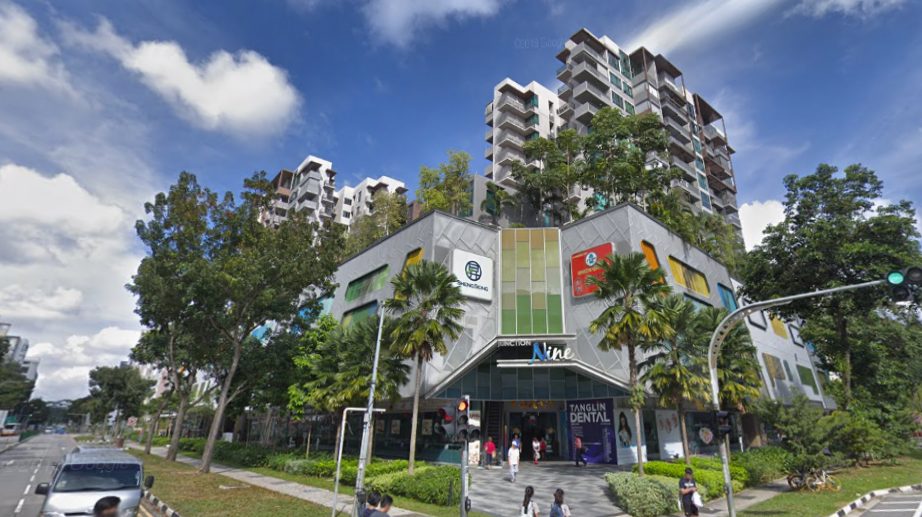 Particularly for condos that are part of integrated properties, which cover the whole range of price points from the luxury Marina Bay Residences to the heartland Nine Residences, the performance of the adjoining mall is crucial. This is because the key selling point of living in these properties is the retail component; and the retail isn't just an amenity, but a facility for which the upkeep may be paid for as part of residents' maintenance fees.
So, for condos in integrated developments, there's going to be a negative impact to property value if the retail units are vacant and untenanted (even through the exact extent of the impact is hard to predict). Condos with strata-titled shops might be worst hit as they do not have central managements to oversee the tenant mix—a crucial element to the success of any mall.
Verdict: Localised impact, with integrated developments at slightly greater risk.
2. Change in type of retail, with potential loss of amenities and arrival of undesirable tenants
Some types of retail are more survivable. For example, a tuition centre may fare better than, say, your average fashion boutique in a downturn.
This can result in existing retail tenants folding up, and new ones moving in with very different businesses. For example, the area around Botanic Gardens and Holland Village are characterised by more high-end eateries and shops. But if those aren't surviving the downturn, the businesses moving in may be in the form of to lower-end, high-volume models (e.g. mini-marts where restaurants used to be).
Katong Shopping Centre is another good example. A bustling mall in the 70s to the 90s, it's now mostly a hub for maid agencies; nothing wrong with that, but there's just no added value in living right next door to it.
Or, in the case of Peace Centre, less-than-desirable shops like karaoke lounges might even move in and turn away potential buyer and tenants.
Verdict: The loss of amenities, and an influx of retail tenants that may not add-value (or have intrinsically undesirable characteristics), could cause rentability and property value in the vicinity to decline. Again this is a localised effect.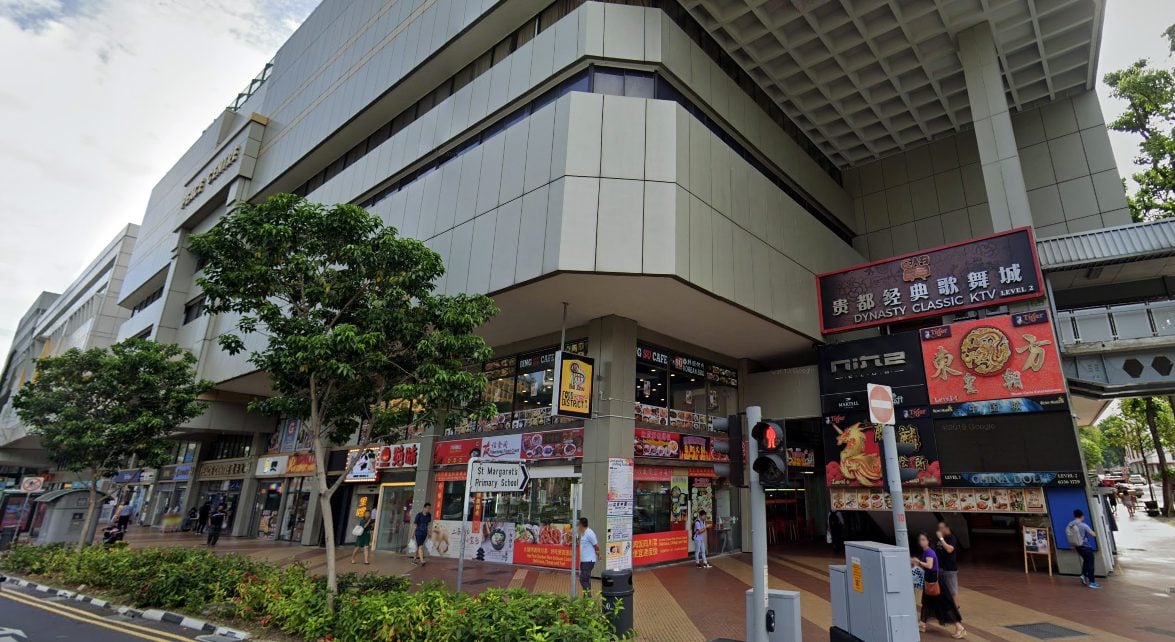 3. More investors switching from commercial to residential
Commercial properties saw a brief surge of interest among investors after the last round of cooling measures. This is because they're subject to GST (only 7%) and not ABSD (12% for Singapore Citizens buying a second property).
But with retail struggling to find new tenants, or seeing high turnover rates and lower rental income, this could change. Commercial property investors (including those who invest in office spaces) might take a renewed interest in residential properties.
After all, the risk of long vacancies in commercial properties, coupled with potentially shorter leases, is much higher than bearing the 12% ABSD. (Some commercial properties have leases of just 60 years, giving landlords a much shorter time to recoup their outlay.)
Verdict: If the economic effects of the recession isn't too far reaching, there could be investors coming from other types of property (e.g. commercial but industrial) into residential property.
The relative attractiveness of residential versus other types of properties will be amplified if residential property prices remain resilient in the next few quarters. This can generate a self-confirming, virtuous cycle that establishes residential property (e.g. condos) as the real estate asset of choice and help further shore up home prices in Singapore.
Furthermore, if brick-and-mortar retail really yields to e-commerce and our shopping/entertainment habits shift online, residential developments further away from shopping centres may start to attract more demand from buyers in time to come.
Will home prices be affected by the retail property bloodbath? Let us know what you think in the comments section!
99.co also recommends Is pent-up demand for property a myth? and Will rent go down in a recession?
Looking for a property? Find the home of your dreams today on Singapore's largest property portal 99.co! You can also access a wide range of tools to calculate your down payments and loan repayments, to make an informed purchase.
New launch alert! Welcome to Grand Dunman
About Ryan Ong
Looking to sell your property?
Whether your HDB apartment is reaching the end of its Minimum Occupation Period (MOP) or your condo has crossed its Seller Stamp Duty (SSD) window, it is always good to know how much you can potentially gain if you were to list and sell your property. Not only that, you'll also need to know whether your gains would allow you to right-size to the dream home in the neighbourhood you and your family have been eyeing.
One easy way is to send us a request for a credible and trusted property consultant to reach out to you.
Alternatively, you can jump onto 99.co's Property Value Tool to get an estimate for free.
If you're looking for your dream home, be it as a first-time or seasoned homebuyer or seller – say, to upgrade or right-size – you will find it on Singapore's fastest-growing property portal 99.co.
Meanwhile, if you have an interesting property-related story to share with us, drop us a message here — and we'll review it and get back to you.
Join our social media communities!
Facebook | Instagram | TikTok | Telegram | YouTube | Twitter