Property prices have been on the rise in the past two years, with prices of new launch condos up by 22.14% (according to our Researcher data). On the back of a declining supply of new homes, new private home sales have also been increasing, clocking a 20.7% increase in March.
Despite all these, there's still some potential bargain to look out for among the new launch condos approaching their ABSD deadlines in 2022 and 2023.
What's the hype around new launch condos with approaching ABSD deadlines?
The thing about the Additional Buyer's Stamp Duty (ABSD) is that they aren't just paid by Singaporeans buying their subsequent residential properties (or any home bought by PRs and foreigners).
Developers will also need to fork out the ABSD when they buy land, whether it's through an en bloc sale or GLS. After the December 2021 cooling measures, the rate has increased from 25% to 35%, on top of the 5% that is non-remissible. The 35% ABSD (or 25% before the increase) can only be remitted if the developer manages to sell off all the units of the project within five years, regardless of the size of the development.
Because of this, there's a chance that new condos with upcoming ABSD deadlines, and still have unsold units, will offer developer discounts.
With that, our data team has crunched the numbers and compiled the full list of such new launch condos with ABSD deadlines in 2022 and 2023.
Full list of new launch condos with unsold units and approaching ABSD deadlines in 2022 and 2023
(Note: This list was compiled on 19 April 2022, and will be updated again in future.)
Which new launch condos will have discounts?
Here's a disclaimer: while there's a possibility that some of these new launch condos will offer discounts, we can't guarantee them.
Some developers may even decide not to give out any discount as doing so may upset buyers who have bought the units earlier at a premium.
But based on what happened to older condos that were approaching their ABSD deadlines in the past few years, we can roughly list out situations in which you can expect developer discounts.
1. Fire sale for condos with a small number of unsold units
Usually, these new launch condos have a take-up rate of around 80 to 90% (or a small number of units left unsold) when they're close to the ABSD deadline. After all, it doesn't make any financial sense to pay the exorbitant ABSD just because the developer couldn't sell off a few more units by the deadline.
So to clear the remaining stock, the developer may give out discounts to sell these units. This is usually called the fire sale.
An example of a fire sale is when the developer of 38 Jervois gave out 13 to 24% discounts to sell off 16 units in 2020. This was hugely successful as they managed to sell off these remaining units within three days.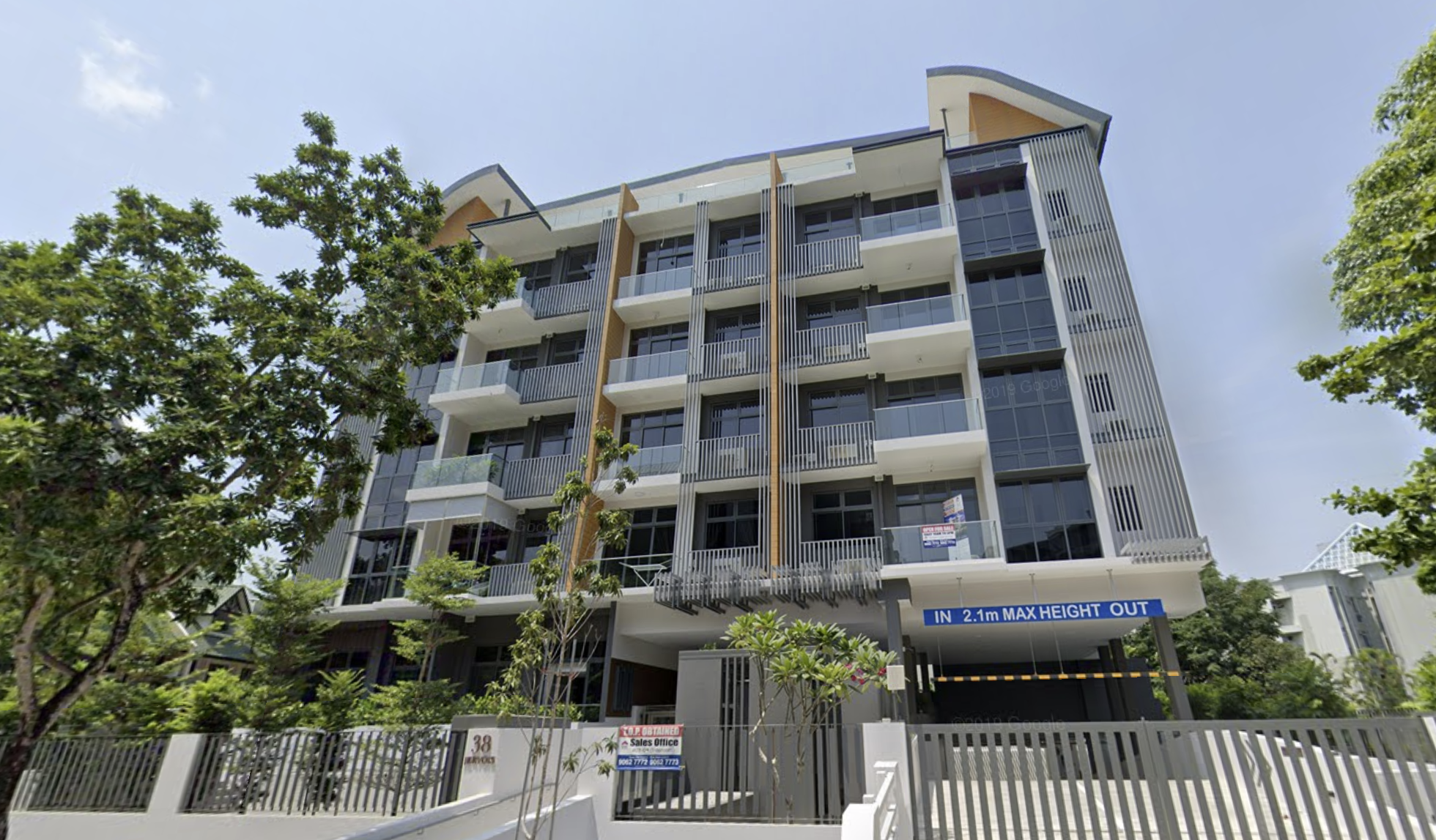 Based on the take-up rate and the number of unsold units (as of writing), we think the new launch condos that will offer discounts soon are 8 Hullet, The Woodleigh Residences and One Meyer. This is because their estimated ABSD deadlines are in Q2 and Q4 this year, and Q1 2023, respectively.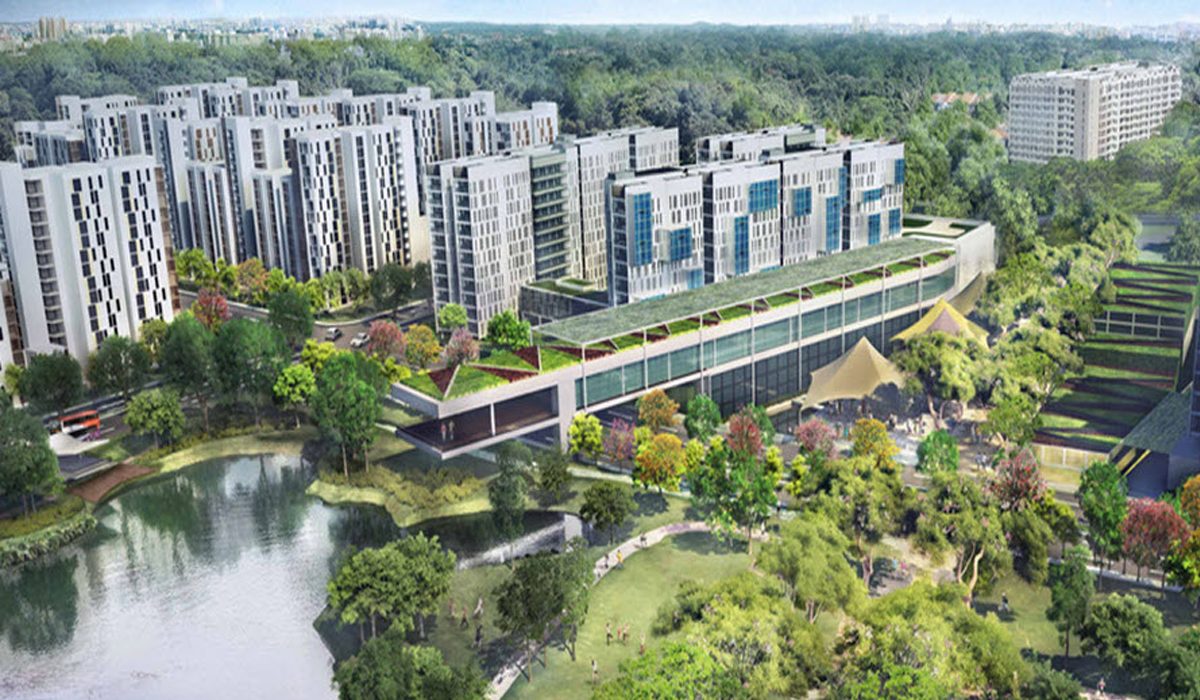 One thing to note about these units is that they're most probably leftovers, so they may not be as desirable. They could be west-facing, have a bad layout or are just too expensive (eg. a penthouse).
Besides fire sales, there have also been instances where the developer offers a stay-then-pay plan, a type of deferred payment scheme. CapitaLand introduced it back in 2016 to sell the remaining units of d'Leedon and The Interlace.
Through the scheme, not only did buyers enjoy a discount, but were also allowed to move in after exercising the Option to Purchase (OTP). They could then make the downpayment within eight weeks and pay the balance one year later.
New launch condos for sale
Hyll on Holland
89 Holland Rd · D10
3
2
$2,130,000
Peak Residence
333 Thomson Rd · D11
4
3
$3,550,000
The Hyde
11 Balmoral Rd · D10
3
3
$3,740,000
Liv @ MB
114A Arthur Rd · D15
3
2
$2,327,000
Liv @ MB
114A Arthur Rd · D15
4
3
$4,215,000
Liv @ MB
114A Arthur Rd · D15
3
3
$2,794,000
Riviere
1 Jiak Kim St · D3
4
4
$5,331,000
Riviere
1 Jiak Kim St · D3
3
2
$2,852,000
Riviere
1 Jiak Kim St · D3
3
2
$3,042,000
Klimt Cairnhill
71 Cairnhill Rd · D9
5
7
$32,800,000
2. Bulk discounts for condos with a low take-up rate 
The developer may also offer bulk discounts, but to investment firms instead of individual buyers.
An example of this is the bulk sale to UOB's chairman emeritus Wee Cho Yaw back in 2017 when he bought 45 unsold units of The Nassim through his real estate arm Kheng Leong. The deal amounted to S$411.6 million, translating to a bulk discount of around 18%. The condo has a total of 55 units.
The deal helped developer CapitaLand avoid the Qualifying Certificate (QC) penalties, which they would have to pay if they could not finish building the project within five years and sell all units within two years of TOP.
(The rule has since changed in 2020, allowing listed developers with a substantial connection to Singapore to be exempted from the QC rules.)
But the same strategy can also be applied to avoid paying the ABSD. Developers can sell the units in bulk to investment firms, after which they can simply rent them out for rental income.
And unlike the developer, there's no deadline for these firms to sell off the units. So they can hold on to them for capital appreciation before offloading them a few years later.
Or, if there are just too many unsold units and there aren't enough bulk sales to sell out the project, the developer may just end up paying the ABSD.
Would you buy a new launch condo with an approaching ABSD deadline? Let us know in the comments section below or on our Facebook post.
If you found this article helpful, 99.co recommends Actress Hong Ling snags freehold Balestier condo in stunning fire sale and Latest properties for auction (24 February 2022).
Looking for a property? Find the home of your dreams today on Singapore's fastest-growing property portal 99.co! If you would like to estimate the potential value of your property, check out 99.co's Property Value Tool for free. Also, don't forget to join our Facebook community page or Telegram chat group! Meanwhile, if you have an interesting property-related story to share with us, drop us a message here — and we'll review it and get back to you.