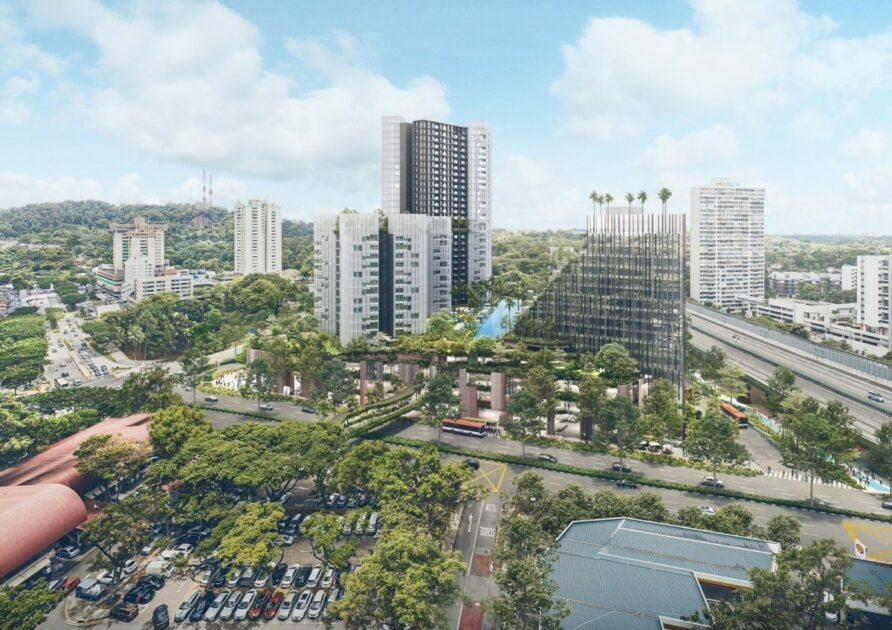 Update as of 8 Aug 2022: This article has been updated with more confirmed and potential new launches in 2022. 
If you've been scouring the internet looking for a new launch condo that has launched or will be launching in 2022, you've come to the right place. Here's a full list of new launch condo projects in 2022.
(We'll update this article as we get more information.)
A breakdown of 2022 new launch condo projects
These new launches are generally from the government land sales (GLS) and en bloc sales over the last two years. Breaking down the numbers, 11 of these projects are GLS sites (three of them will be ECs), while the 18 are from collective sales.
Despite the pandemic and rising construction costs, we've been seeing robust demand for GLS sites in 2021, driven by the decreasing supply of unsold units.
For instance, AMO Residence (Ang Mo Kio Avenue 1 GLS site) attracted 15 bids before its tender closed earlier in May. When the project was launched in July, AMO Residence sold 98% of its 372 units on the first day of sales. The main highlights of the project are that it's within 1km of two popular schools — Ai Tong School and CHIJ St Nicholas Girls' School — and within walking distance to the new Mayflower MRT.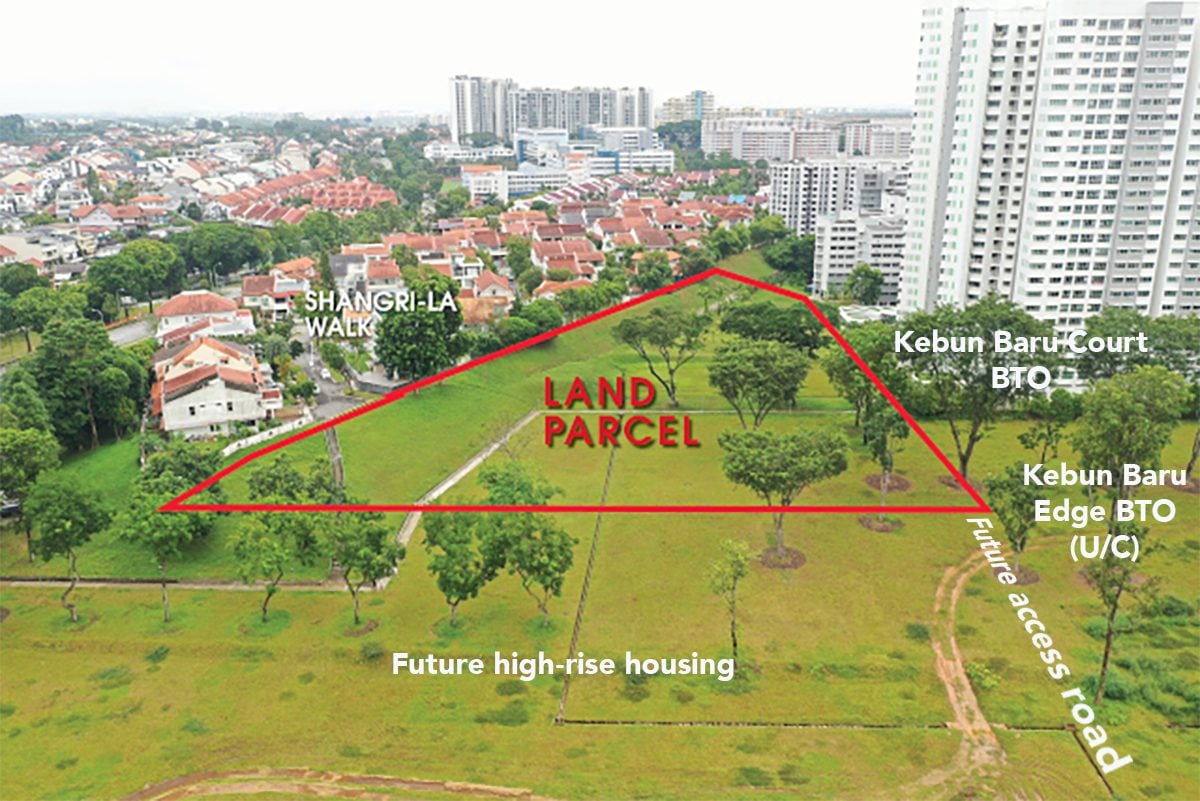 Two GLS sites at one-north — Blossoms By The Park (Slim Barracks Rise (Parcel A)) and Slim Barracks Rise (Parcel B) — received ten bids each. Both sites are also close to Buona Vista MRT and one-north MRT.
There was also the Marina View site, which only drew one bid from IOI Properties' subsidiary Boulevard View after it was released from the GLS reserve list. The bidding price of S$1.508 billion makes it the highest price paid for a land sale in 2021. With a maximum gross floor area of 101,629 sqm (1,093,925 sq ft), this translates to S$1,379 psf per plot ratio.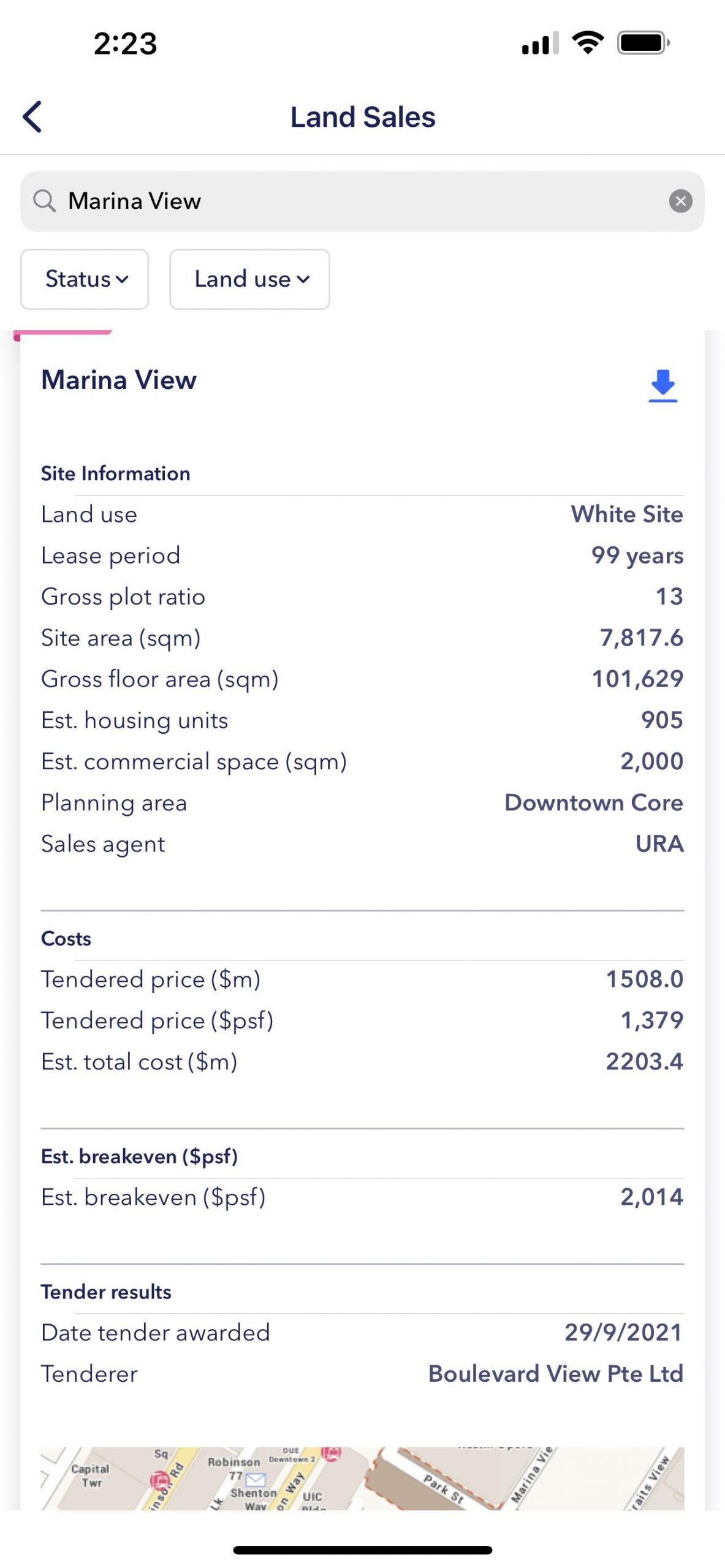 Other major GLS sites are the Dunman Road site which was awarded to Singhaiyi-Jade for S$1.284 billion and Pine Grove (Parcel A) site which was awarded to United Venture Development for S$671.5 million.
At the same time, there's been an en bloc buzz happening in 2021 and 2022, although not as feverish as the last cycle in 2017 and 2018. Some projects that might launch later in the year are the Flynn Park en bloc sale (Terra Hill) which was sold at S$371 million and two freehold sites at Thiam Siew Avenue which were sold at S$815 million in November 2021.
A mix of leasehold and freehold condos  
Based on our updated list, there's a mix of new launch leasehold and freehold projects in 2022. The leasehold projects are mainly from the GLS launches, while the freehold launches are mostly from en bloc sales.
The en bloc sites are also mainly from 2019 onwards, as most of the projects from the 2017 and 2018 en bloc cycle have already been launched. Since the 2018 cooling measures, including raising the developer ABSD to 30% (out of which 25% is remissible), there's been a lower number of successful en bloc sales so far.
(As of 16 December 2021, the ABSD for developers has been raised to 40%, out of which 35% is remissible.)
Projects are of a smaller scale 
And like what we've seen for the past couple of years, more of the 2022 new launch condo projects will be small and mid-sized in scale. Given the five-year deadline introduced in 2018 to complete the construction and sale of the units and the rising construction costs, developers have been less keen on taking on bigger projects.
While we won't be seeing mega projects as huge as Normanton Park or Treasure at Tampines anytime soon, there are a couple of big projects to look out for in 2022. This includes the Marina View and Jalan Anak Bukit projects, which might launch in 2022.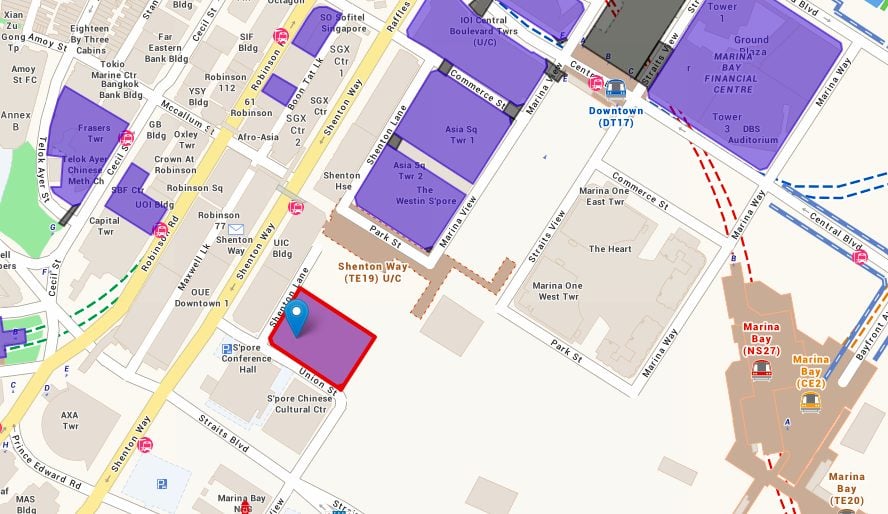 Even though most new launch projects in 2022 are small to mid-sized developments, there are some that have gained traction. Upcoming new launches to look out for are Sky [email protected], Lentor Modern and Sceneca Residence. Those that launched in early 2022 are Piccadilly Grand and [email protected] 
Equal number of new launch condos in the CCR, RCR and OCR
Based on our updated list, we can expect an equal number of projects spread across the CCR, RCR and OCR. There will be about 13 potential new projects launching in each market segment.
Which of these 2022 new launch condo projects are you most interested in? Let us know in the comments section below or on our Facebook post. 
If you found this article helpful, 99.co recommends URA launches three sites under the H2 2021 Government Land Sales (GLS) and Singapore's Buyers' and Sellers' Stamp Duty: What you should know.
Looking for a property? Find the home of your dreams today on Singapore's fastest-growing property portal 99.co! If you would like to estimate the potential value of your property, check out 99.co's Property Value Tool for free. Meanwhile, if you have an interesting property-related story to share with us, drop us a message here — and we'll review it and get back to you.
Frequently asked questions
What is the difference between a freehold and a leasehold condo?
A freehold condo can be owned by you indefinitely. On the other hand, you can only own a leasehold condo for a specified number of years (e.g. 99 years). After that, the ownership reverts back to the state.
Which Executive Condos (ECs) are launching in 2022?
North Gaia in Yishun will launch in April. Other potential EC launches in 2022 are Tengah Garden Walk EC and Tampines Street 62 (Parcel A) EC.
What is Government Land Sales (GLS)?
Government Land Sales is a process where the government puts up state land for sale for development. Depending on the designated use, the land can be used for hotel, commercial or private residential developments.
Looking to sell your property?
Whether your HDB apartment is reaching the end of its Minimum Occupation Period (MOP) or your condo has crossed its Seller Stamp Duty (SSD) window, it is always good to know how much you can potentially gain if you were to list and sell your property. Not only that, you'll also need to know whether your gains would allow you to right-size to the dream home in the neighbourhood you and your family have been eyeing.
One easy way is to send us a request for a credible and trusted property consultant to reach out to you.
Alternatively, you can jump onto 99.co's Property Value Tool to get an estimate for free.
If you're looking for your dream home, be it as a first-time or seasoned homebuyer or seller – say, to upgrade or right-size – you will find it on Singapore's fastest-growing property portal 99.co.
Meanwhile, if you have an interesting property-related story to share with us, drop us a message here — and we'll review it and get back to you.